It's the end of an era as Donbareya, the Cup Noodle restaurant on one of the platforms for the Yamanote Line at JR Shibuya Station, has closed.
Offering Donbei instant noodles for hungry commuters, Donbareya shut its doors on July 31st after about six years of operation.
Its passage into history is part of the massive four-part redevelopment of Shibuya that will see the Tokyu and JR stations transformed. The redevelopment is set to be finished by 2027, though the first part will be completed by 2018 in time for the Olympics.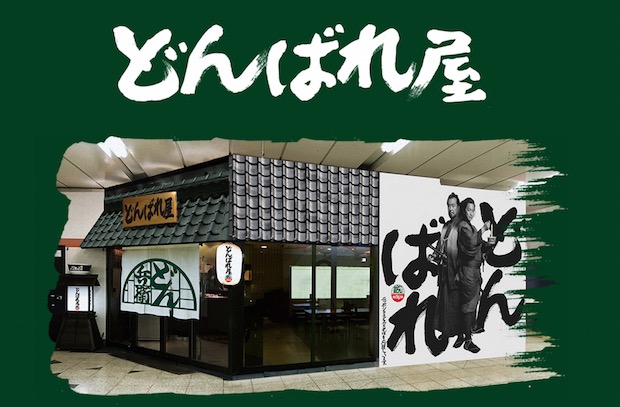 The JR East section of the development will see the Yamanote Line become an island platform, whereas now the platforms are separated. The Saikyo Line will be shifted nearer the Yamanote Line, unlike now where it is located a considerable walk away.
Tokyu is building a 47-story tower on top of the Tokyu Toyoko Line platforms. The old Toyoko Line moved underground in 2013 — try to transfer from the Keio Inokashira Line to the new Toyoko Line and learn this the hard way — and the former terminal will morph into yet another new building.
Alongside Shibuya Hikarie, the four main facilities surrounding the station will turn the district into a cleaner development similar to Marunouchi or Shinagawa. The effects this will have on the charming chaos of Center Gai and the retail hub of Shibuya are yet to be seen.
The success of Donbareya, despite offering just hot water and instant noodles, can be put down to the lasting, universal appeal of Cup Noodles in Japan, which are eaten by everyone from salarymen to students. It opened in time to ride the so-called "B-kyu gourmet" boom, which celebrated cheap and "subpar" dishes.
In addition to the usual food and drink kiosks, the Yamanote Line platforms at Shibuya have previously hosted other pop-ups and promos, including a curious "real estate cafe" a few years ago. Train passengers could go in and get a cheap cup of coffee while browsing information on housing. We hope that the newly reborn Yamanote platforms continue to experiment with these kinds of spaces.