People in Japan may not know Yutaka Foods but if you've bought any Japanese food in the UK or elsewhere in Europe, the chances are it was imported by them.
Yutaka Foods has just released an ad, Japanese Diorama, that revels in Japan's "miniature" image, using a series of intricately detailed models of Japanese settings.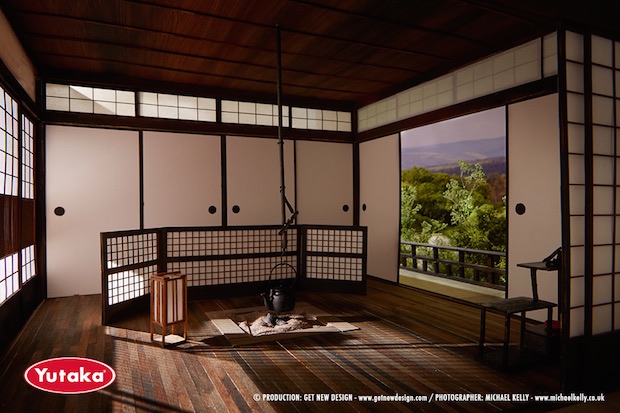 The commercial referenced how we associate Japan as the land where everything is "tiny" but also pays homage to its love of miniatures.
Model-making culture is alive and kicking in Japan, from impressive museum models (take a trip to the Ghibli Museum or the Edo-Tokyo Museum to see what we mean) to "fake food" samples at restaurants, while hobbyists still enjoy the art of making papercraft models and die-cast models like the innovative Tamashi series by Bandai.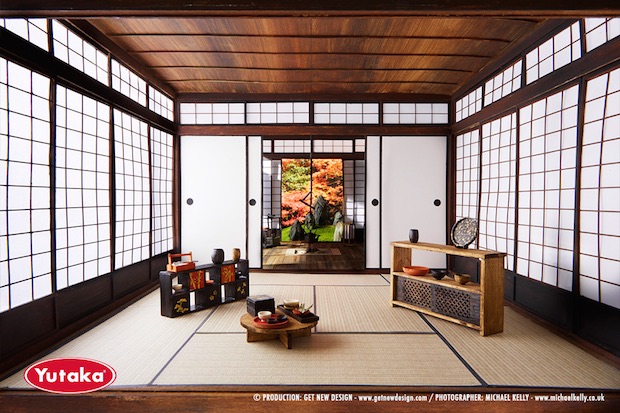 The video was made by GetNewDesign, a London design agency.
Here's what James Reeve, who runs GetNewDesign, had to say about the making of the ad.
The 70-second ad was shot in London using miniature models painstakingly created by our team of model makers. (It took them 5 weeks to build 5 different sets.) The actual shoot took 5 days and the entire video was shot on 16mm film. We wanted to use traditional film cameras to give the video a sense of nostalgia that you can only achieve with a real film grain.
Even better than the real thing.
So reads the tagline and these models truly live up to that: for the first few seconds you cannot tell they are replicas.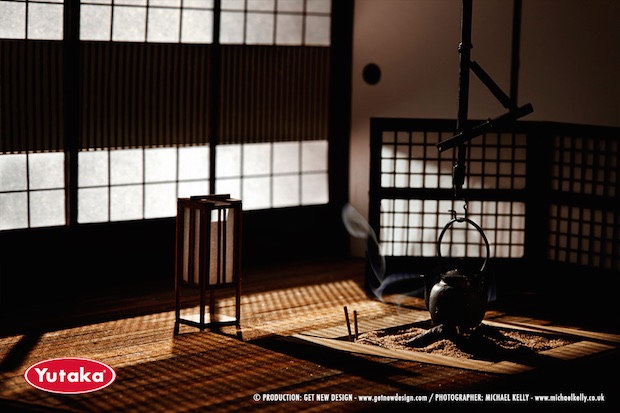 There are trees and moss, stone steps and a lantern. Also look out for the perfectly made sunken hearth (iori), sliding doors, tatami mats, and even shrine gates.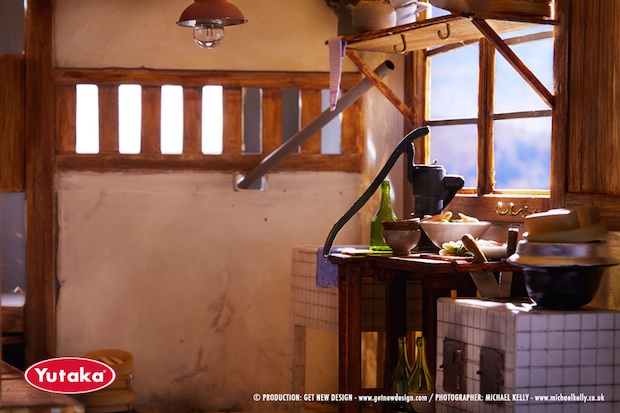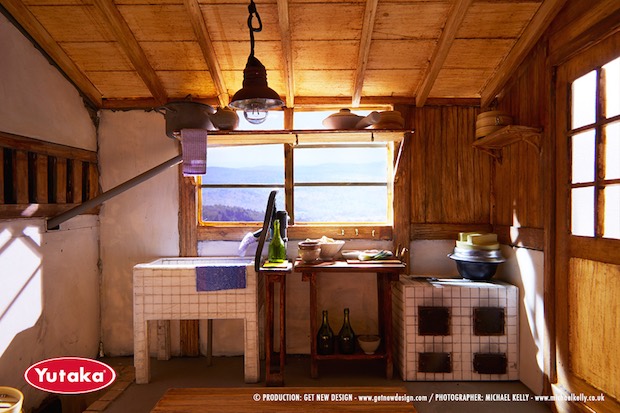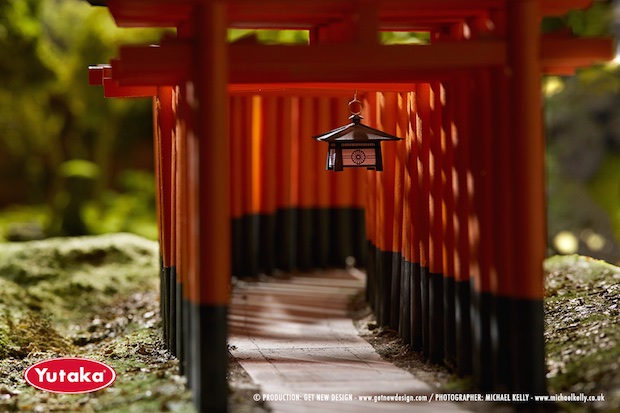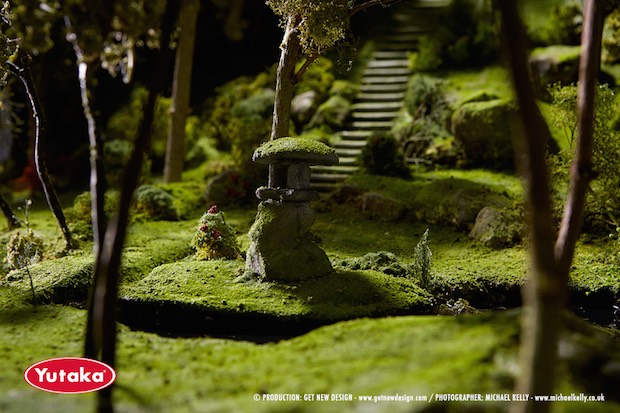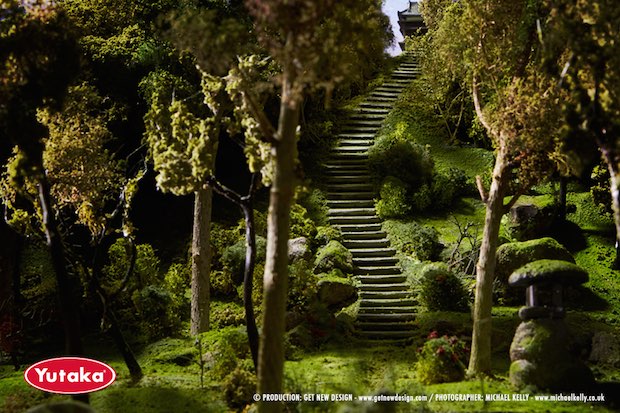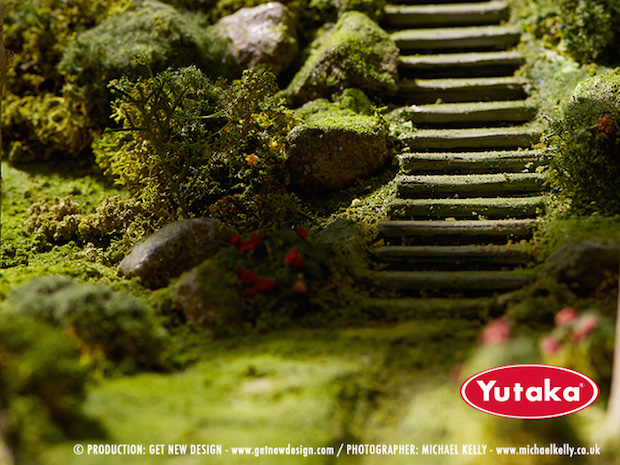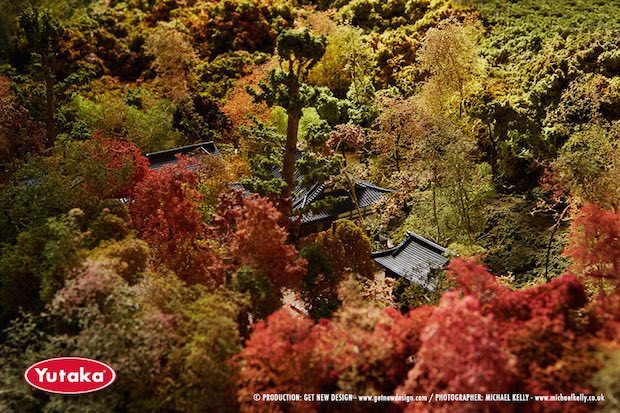 Here's the video.
Here are some images from behind the scenes, showing the scale of the models.