Okay, folks. We've found the funnest thing to do in Tokyo right now and best of all, it's right in the center and it's even artistic.
Head on down to the Louis Vuitton store on Omotesando, where on the top floor there is an art gallery called Espace Louis Vuitton Tokyo. There LV holds regular exhibitions with international and Japanese artists.
The current show is "Madness is part of Life" [sic] by the Brazilian artist Ernesto Neto, who is known for his organic 3D works.
The main piece is a huge hanging canopy, a sort of hammock-like quasi-zoological sculpture, which you can walk up onto and then along till you reach this snug nest-like section where you can lie down and relax.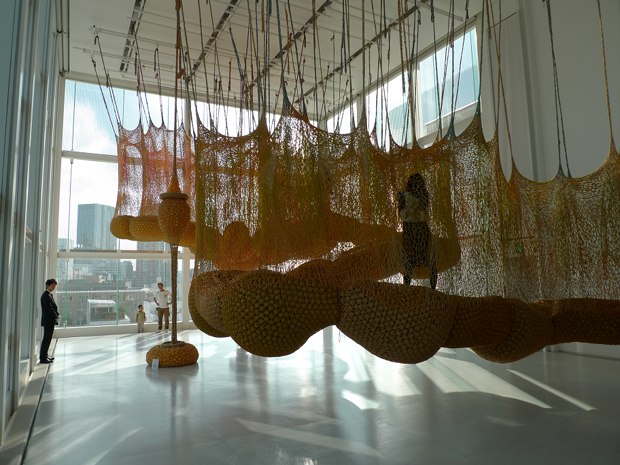 Press materials say that it "deals with stability, as well as discovery of how we move, desire, fear, and most importantly, of the fact our existence itself is part of a body that is 'Life'."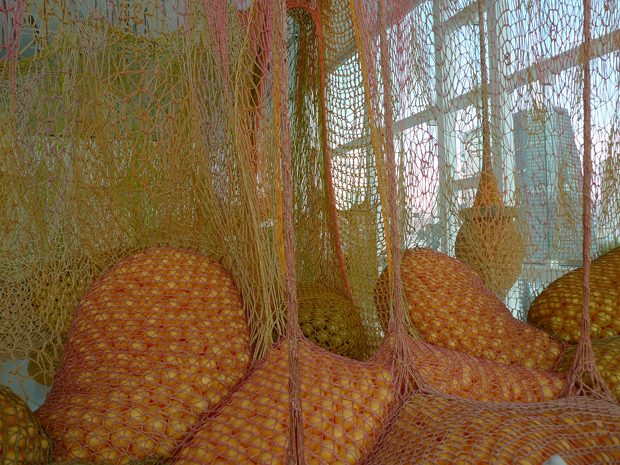 We're not sure about that but it is certainly very organic and made us think of children's ball pits, jungle ropewalks, a rainforest canopy, wombs, snakes, sperm… Well, let's just say it is an extravaganza of motifs but walking along the hammock tunnels is indescribable fun!
Since the Espace gallery also features these massive glass windows, you can get great views of central Tokyo.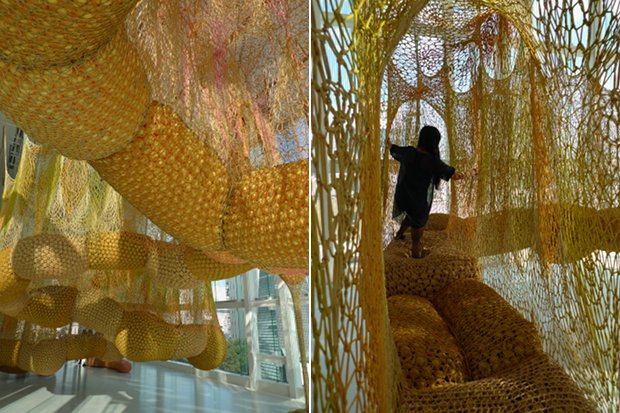 Not surprisingly with its location and child-like (and child-friendly) interactiveness, the show is proving a bigger hit than even the events at the more famous commercial galleries and art museums in Tokyo.
"Madness is part of Life" ends January 6th. Entry is free.