Roppongi Art Night returns this weekend, switching from its usual March date to the autumn and this year taking place over three days and two nights rather than the regular single Saturday night.
Things kick off tonight and keep on rolling until to Sunday morning. As always, the emphasis is on art installations and events in the Roppongi area, both on the streets around the district as well as at commercial facilities like the Roppongi Hills and Midtown.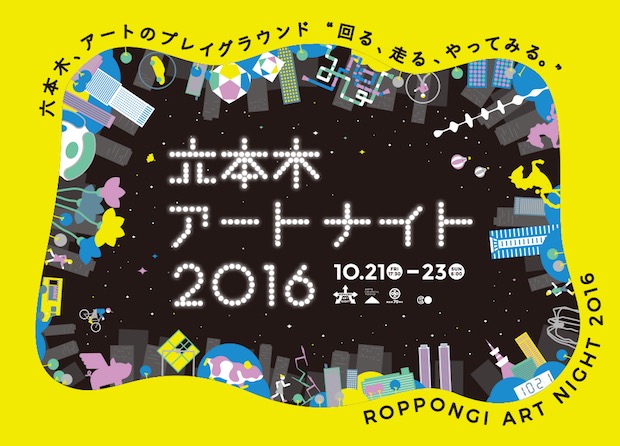 This year's theme is "Roppongi, Art Playground", though this is essentially the theme of every year's festival.
When we were kids, we found places like parks, vacant lots and corners of the street that looked interesting and made them into our own playgrounds. We got muddy and sometimes got hurt, but we were so focused on running around having fun that we lost track of time. This also provided an opportunity to encounter unknown things and people. This art night has been put together to let people gather and participate in art to relive those playful times that have been forgotten in the bustle of everyday life. It may seem old-fashioned but wouldn't you like to spend time in Roppongi to get a renewed sense of reality by seeing, hearing, touching and experiencing art for yourself?
Major exhibitors this year include Kohei Nawa at Roppongi Hills, the National Art Center, Tokyo, and Tokyo Midtown, as well as France's Compagnie des Quidam, bringing their remarkable light sculptures to Tokyo.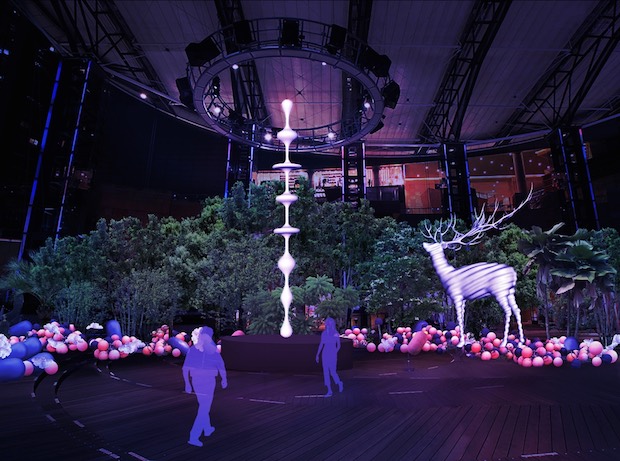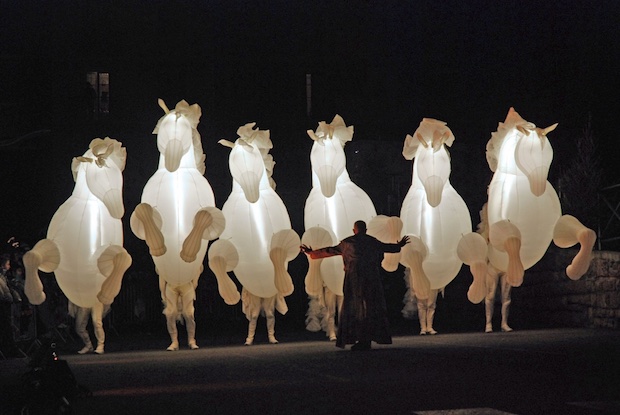 There is also a performance Tokyo Caravan, which is the preview program for the upcoming cultural Olympiad that will form part of the 2020 Olympics.
Another highlight is Roppongi Art Night Cafe, which sees Hills Cafe/Space in Roppongi Hills transformed into a bustling hub for music, art workshops, performance and more.
The major art museums in the neighborhood such as Mori Art Museum and 21 21 Design Sight will also be open later than usual.
The continued success of the annual festival — attracting up to 800,000 people if official numbers are to be believed — speaks to the ongoing gentrification of the district that was once regarded as almost a no-go area for families.
In general, most of Tokyo's major arts and cultural events happen in autumn and winter, so Roppongi Art Night's change of season is a logical one. Tokyo Design Week 2016 also kicks off at the end of October in Gaienmae while Festival/Tokyo has also already started in Ikebukuro.