Jins (strictly speaking, J!NS), the Japanese spectacles brand, has launched JINS MEME, the world's first eyewear that lets you see yourself.
The glasses measure tiredness and concentration based on changes in eye moment. JINS MEME can then judge how much mental or physical strain you are under, even if you yourself don't notice. The glasses then actually alert you before you cross the threshold after which you won't be able to recover.
The glasses contain small metallic electrooculography (EOG) sensors in the bridge, nose pads and the ear bars. These sensors track electrical potential in eye movements and differences between cornea and retina can be checked against standards for alertness.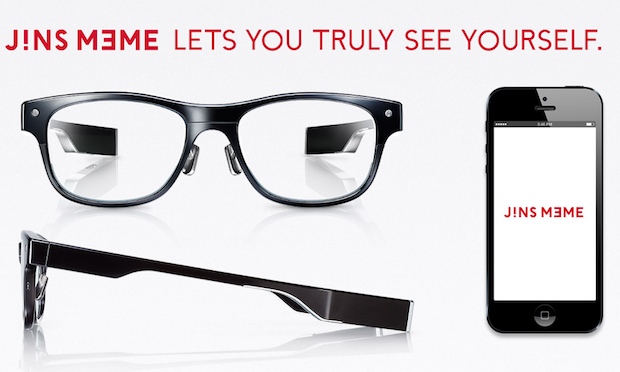 This isn't just for when you are at your desk. The glasses can help warn you if you are about to get sleeping when, say, driving. Yes, these glasses might actually save your live and the lives of others. It can do this because it "detects every movement of the eyeballs and the strength of each blink, then lets you know you're becoming sleepy".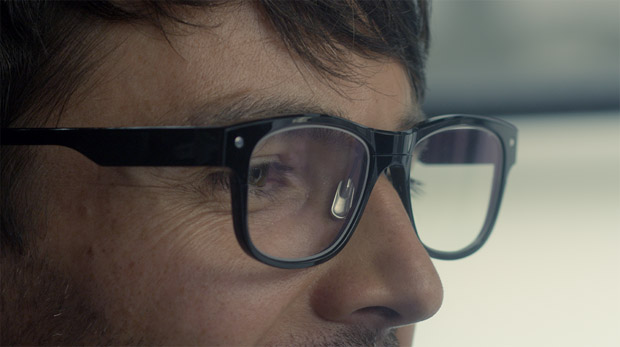 JINS MEM works in tandem with a phone so you can log your health and physical condition in real time. "It's like having a live broadcast of the changes happening in your body," the makers say. "Wearing JINS MEME during running or walking can provide at-a-glance information, including calories burned, speed, and posture."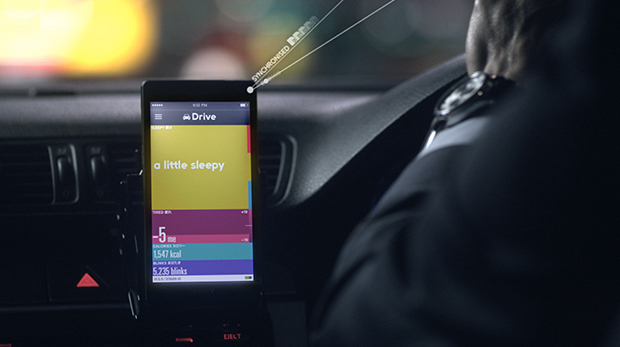 Of course, these aren't ordinary glasses and so they require power, though you can still get 8 hours of continuous use out of them. What about the OS? JINS MEME is "anticipated to be compatible with Mac, Windows, iOS, and Android", plus they are promised to have both Japanese and English language support.
There are three designs. Wellington is "today's most classic eyewear form". It puts the device functions at the ends of the temple pieces, "giving this style loved the world over a unique MEME twist".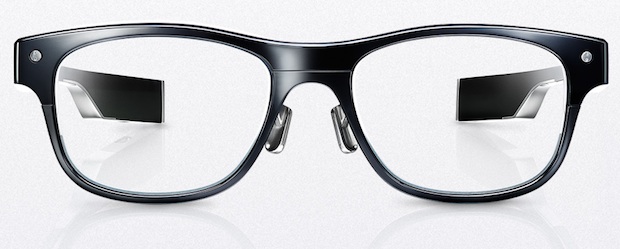 Half-Rim is an "intellectual-looking model" that is meant to fit any everyday wardrobe.

Lastly, the Sunglass [sic] model comes in "a sporty, fashionable teardrop shape" with "frames with a round crosssection designed to provide the ultimate simplicity."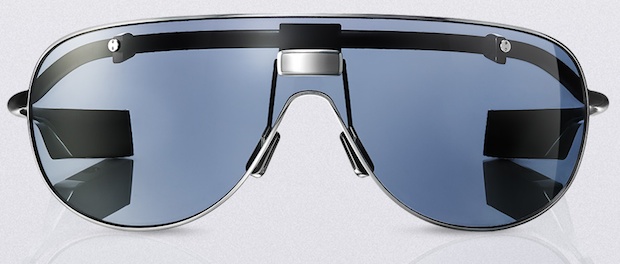 No word yet on availability except a vague spring 2015 date but Jins seems keen to roll this out globally. The spectacles will also work with an official app, set to be released when the glasses also go on sale.
Jins is also going to provide a software developer's kit to increase the potential of the JINS MEME. There will be data available for blinking, blink duration, vision shifts (VV/VH threshold data for each of eight directions), and data from three-axis gyro-sensor/Three-axis acceleration sensor, as well as api for mental tiredness levels, sleepiness, number of steps taken, calories burned and posture. Just imagine what you can do with all that!