The Japanese are, it is often observed, crazy about bathing. This might take the form of a hot spring or public bathhouse, or even a mud bath.
In what is being described as a possibly world-first event, a mud bath is now open in the heart of Tokyo until July 31st. Commune 246, the collection of food stalls just off Omotesando beloved by hipsters, is hosting Gata Bar, which features actual mud shipped from the Ariake Sea to the south of Saga Prefecture.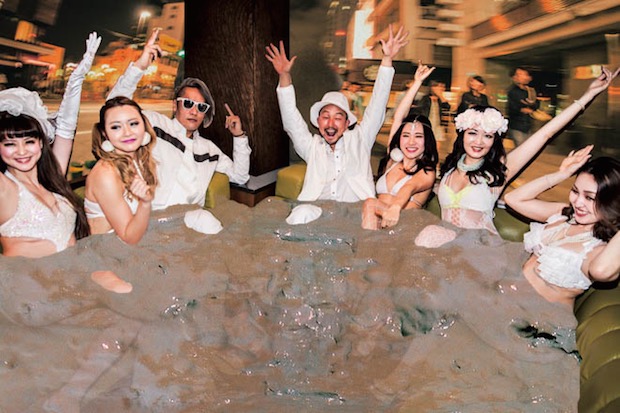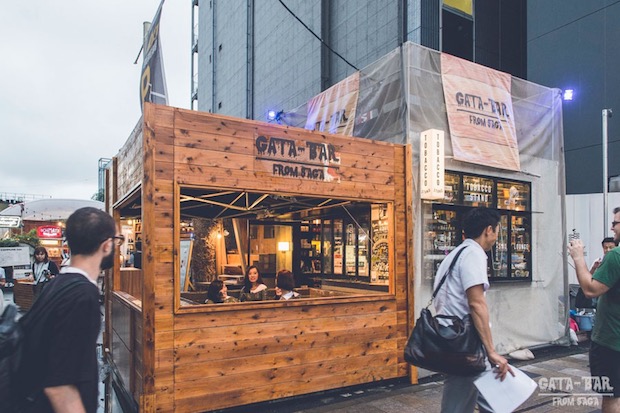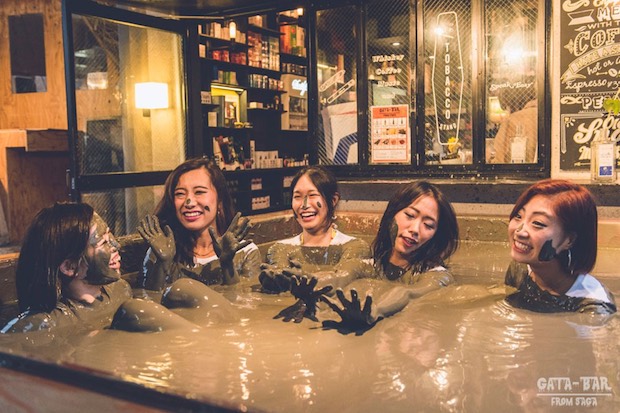 Gata Bar is, well, a bar, so it also has plenty of food and drink (sake and beer) from the region, too. The pop-up is actually part of a scheme to advertise Saga, a prefecture in the south of Japan on the island of Kyushu that is famous for its mud bathing.
The name literally translates as Lagoon Bar but "gata" is a local nickname for "higata", or tidal mud flats. The concept is that you can experience a little taste of regional Japan's nature in the middle of Tokyo.
The bath is contained inside a wooden hut with a roof and windows so you can see outside — and people can see you, too. Since it neighbors the main street, you will certainly feel "exhibited" if you are in the bath.
Up to eight people can enjoy the bath at any one time, and the website has no official warning against tattoos, so we presume that even inked patrons will be accepted — a rare thing at a public bath in Japan.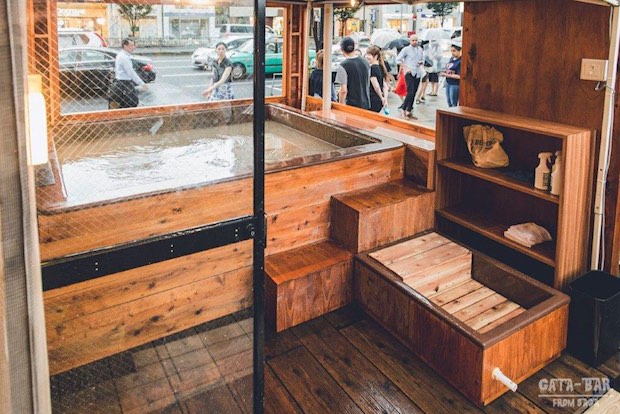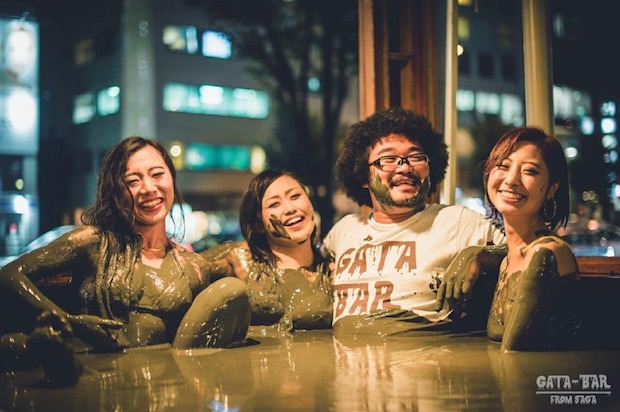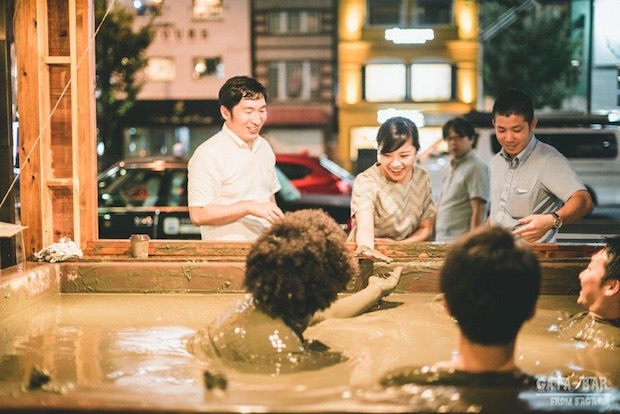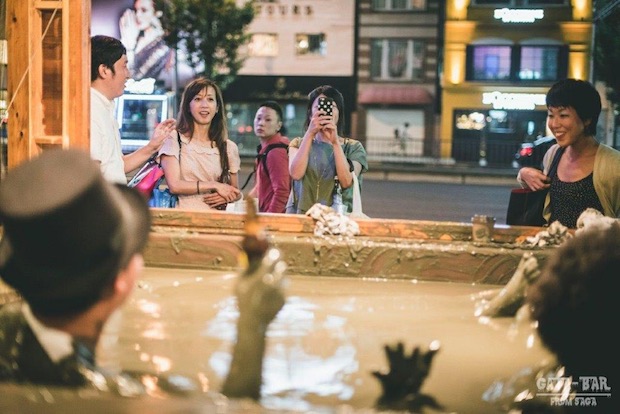 And the best thing? The mud bath is free! Customers are required, though, to order a drink or food item from the bar. Yes, you can drink and bathe at the same time. Just be sure to bring a towel and change of clothing.
Gata Bar might well be the most original way to cool off this summer in Tokyo. Judging by Twitter, at any rate, the bath is proving popular.