The top 2020 Tokyo Olympic and Paralympic Games sponsors have joined together to support the Japan team heading to Rio with a special branded Yamanote Line train.
Sponsored by 15 companies, the 11-carriage train will operate from August 1st until September 15th featuring a flooring in the style of running tracks inside.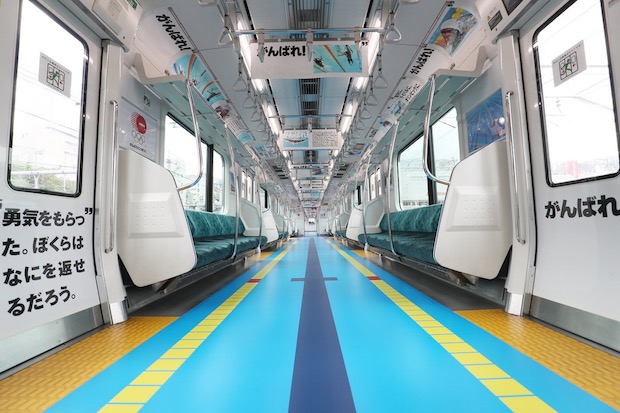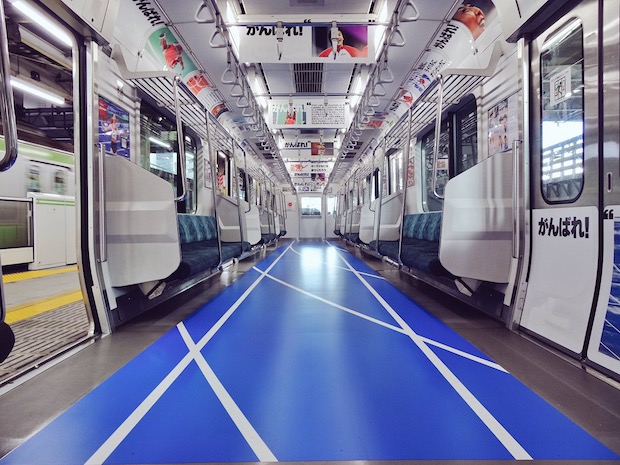 The carriages have different designs and sponsors.
The design recalls the visually striking one for the new Narita Airport LCC terminal that opened last year.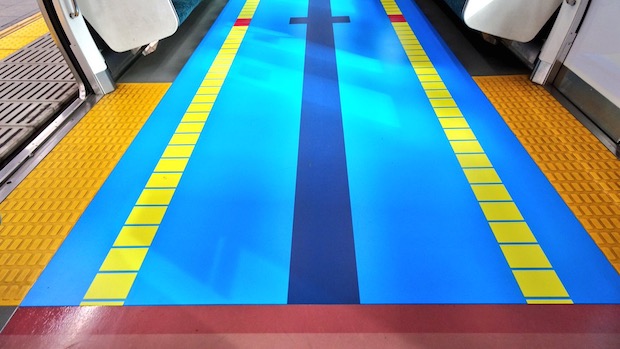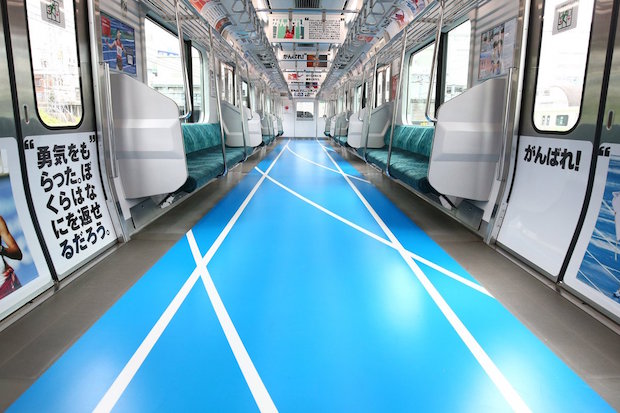 Such branded trains are common forms of marketing, whether it is buying up all the advertising space inside the carriages, or even paying for the outside of the train to be specially decorated for a limited time. The Yamanote Line, which functions like a loop line in central Tokyo, is one of the most used and visible train lines in the capital and as such has serious marketing value.
Previously memorable uses of the Yamanote Line also include holding a wedding party inside a moving chartered train.