This summer there will be an Upper House election in Japan and for the first time, those aged 18 and 19 can vote.
To raise awareness of this new enfranchisement, the Tokyo Metropolitan Government has launched a new website called TOHYO-to. Meaning "vote capital", the semi-animated video features two celebrities (Peko and Ryuchieru) receiving guidance on their new right to vote.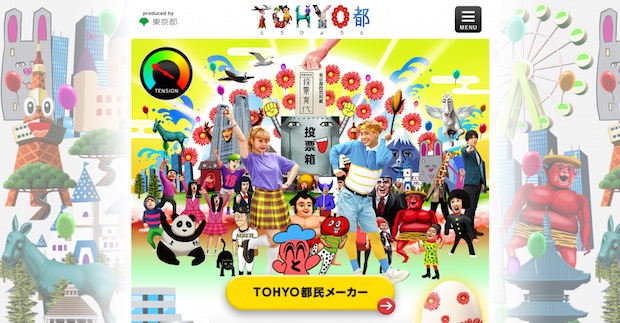 If that sounds a little dull, watch the quasi-psychedelic video to see how they make the theme more exciting for younger viewers.
On the website, you can make your own avatar and walk down a colorful digital street, passing Tokyo landmarks, before "voting" yourself into the ballot box. (Japanese users respond well to platforms where you can make your own character, such as the successful Sanrio Chanrio website.)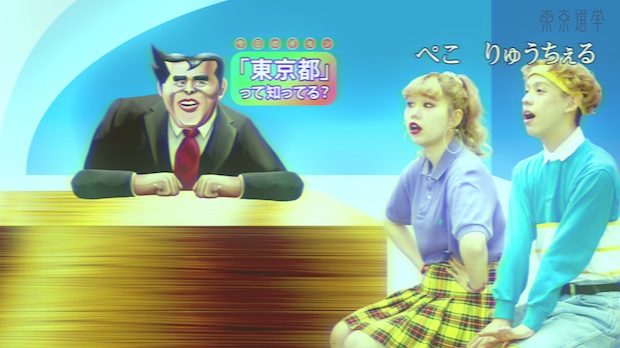 The government also installed a pop-up in front of 109 in Shibuya to promote their campaign. It also made this video featuring a well-known female comedy duo. They are trying on kimono in the style of 20-year-olds attending a coming-of-age ceremony, though the point of the video is to raise awareness that the traditional age of becoming an adult is now partially shifting to 18 thanks to the new enfranchisement.
Voter turnout is increasingly on the decline for elections in Japan, especially Upper House, which is seen as the less important chamber. In particular, most voters skewer older (arguably one of the reasons that the conservative Liberal Democratic Party tends to win) and younger voters feel disenchanted with the options on the ballot paper.
The student activist group SEALDs, which was regularly lauded in the media last year, has continued its efforts to encourage young people to vote, including recently launching a fashion line and organizing an upcoming "Don't Trash Your Vote" pop-up at Parco, Shibuya.