Themed cafes and pop-ups are the new bread and butter of Tokyo marketing.
Following Sega's Puyopuyo!! Quest cafe, the Sailor Moon cafe, and the Miffy cafe, this latest example turns to a foreign franchise best known for its colorful, cuddly characters.
The Elmo to Yukai na Nakamatachi Cafe (Elmo and His Fun Friends Cafe) has opened in Harajuku, running from May 1st to June 30th.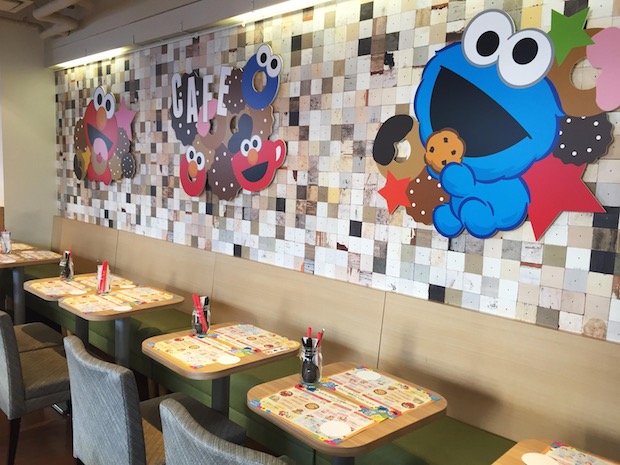 Sesame Street aired in Japan in a dubbed version on NHK from the 1970s. A special Japanese co-production version has been broadcast on TV Tokyo since 2004. Though not as iconic or a staple of childhood TV as in the States, most Japanese people are familiar with Elmo, Big Bird, Cookie Monster and the other main characters.
At the Sesame Street cafe, you can sample such dishes as Elmo's Chicken Curry (¥1,600), Elmo's Harajuku Burger (¥1,300) or Cookie Monster's Pancake (¥1,300). Needless to say, these dishes are cooked and served in ways that resemble the adorable characters. Sesame Street's central educational purpose is not on the menu, it seems.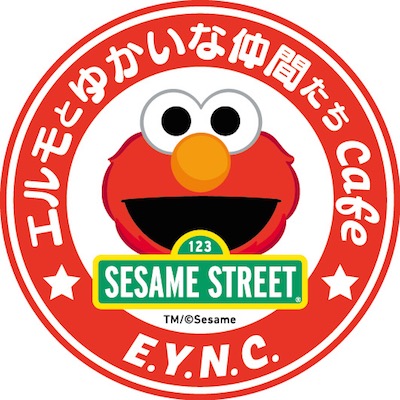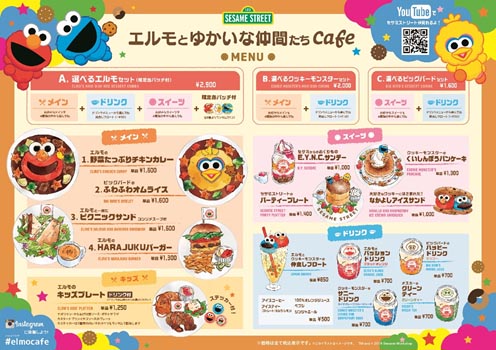 Here you can see the drinks on offer, complete with foam with the faces of Oscar, Big Bird and co.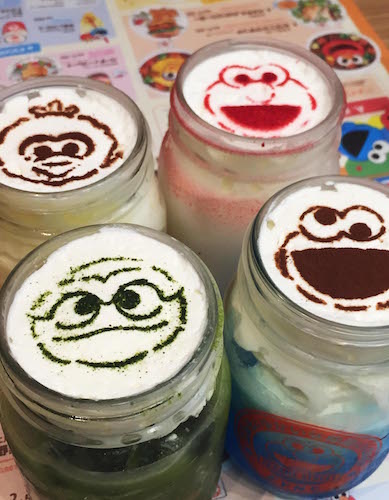 One of the major aims of these pop-ups cafe is, along with promoting the overall franchise, flogging merchandise. As such, you can buy a whole host of goods exclusive to the cafe, including original t-shirts, towels, bags, and more.
There is also a "photo room" with some characters for visitors to pose and take groups snaps.