It's the gift that keeps on giving: Tokyo's station billboard promotions.
We continue to see interesting examples, especially in Shinjuku, from the "huggable" to the "scratchable".
Many of these interactive and unusual billboards have involved the game industry as part of promotions for new game releases such as the Dragon Quest series.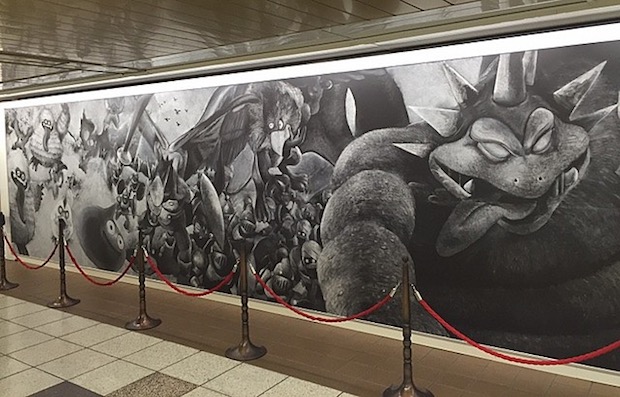 The series is also responsible for this latest example of the trend, celebrating the 30th anniversary of Dragon Queen with this huge chalkboard artwork.
Measuring 14 meters long, the billboard at Shinjuku Station Metro Promenade (between the Marunouchi Line and Alta) — a common site for these promos — has been transformed into a giant black-and-white chalk mural promoting the release of Dragon Quest Heroes II: Twin Kings and the Prophecy's End on May 27th.
Some are calling this the largest chalkboard artwork in the world.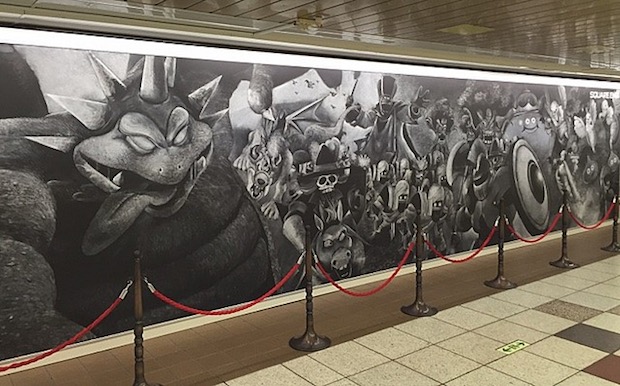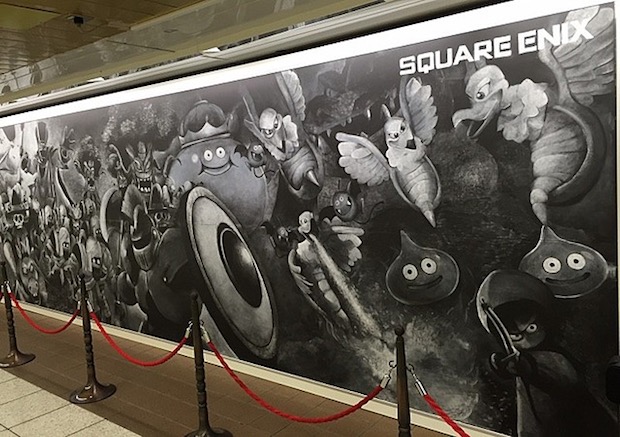 The artwork by Rena Rena (known for her previous chalkboard work themed around the game Dark Souls III) uses white chalk on the blackboard to portray Slimes, Red Balzack, and more. It took Rena Rena a month to complete the mural.

Published by Square Enix, Dragon Quest first came out in 1986 and has become a sensation among role-playing games.
On display from May 23rd to May 29th, the installation cleverly harnesses the power of social media in a manner recalling the film Speed: once tweets containing the harsh tag #DQH2 exceed 5,000 by the end of May 24th, the blackboard will apparently be wiped clean of monsters from the following day. (Details of this are not fully clear from press materials at time of writing.)
So if you want to see the chalkboard in all its glory, go see it on May 24th before it starts to disappear!

Images via Eiga.com