Food maker Morinaga is opening a pop-up cafe that has a special "kabe-don doll" artificial waiter to seduce female patrons.
To celebrate the release of its Cafe Marriage caramel and chocolate pudding dessert on October 7th and the Cafe Marriage Mont Blanc aux marrons and almond pudding on October 14th, Morinaga has decided to create an interactive experience for lonely women who want to get the sensation of being placed against a wall and kissed.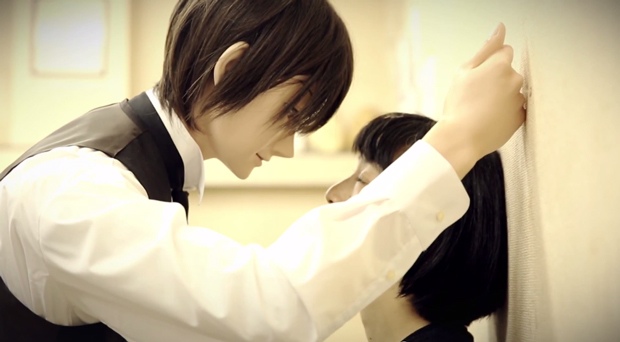 It is opening a pop-up "Melt! Kabe-don Cafe" in Harajuku's SoLaDo from October 11th for six days, every weekend for the rest of the month. If you go there and try the new Cafe Marriage (that's marriage in the French sense of the word, meaning a blend), you can then experience kabe-don with a special waiter/doll/mannequin contraption.
We expect most women in other countries would find this creepy but beauty is in the eye of the beholder, as they say. And besides, there are plenty of odd cafes for men to perv over girls in Japan. Why shouldn't the women get their fantasies realized once in a while?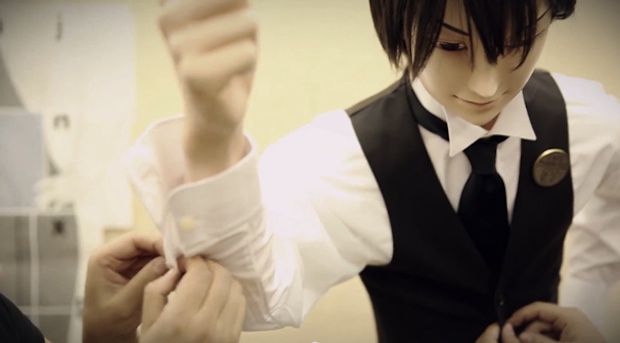 Kabe-don is a word meaning when a man places his hand against a wall, trapping (in a good way!) his female partner there so he can lean in for a smooch. Okay, when we write it like that it sounds rather scary but you can imagine the pose, right? Of course, it is only a "fantasy" if the guy is a hunk.
Here the look of the "waiter" puppet (does he it qualify as a "hunk") is clearly a rift on the butler cosplay cafes that already exist for women who like to be served by a handsome man dressed to the nines like a servant.
Don't believe us? Watch this promo video.
The kabe-don doll itself (or is it more like a puppet? The word in Japanese is the same, ningyou) is a bit reminiscent of a sex doll, which as we know has more mainstream acceptance in Japan and even appears in promos for major recording artists. Don't get us wrong — we're not suggesting that Morinaga's cafe offers any extras on the menu that involve getting more personal with the artificial waiter! Either way, Morinaga's "waiter" is definitely in an uncanny valley all of its own.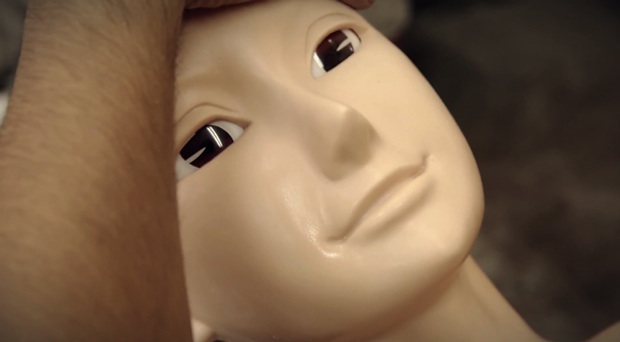 Try the sweets and kabe-don doll experience at SoLaDo Harajuku on October 11th, October 12th, October 18th, October 19th, October 25th and October 26th.