After yet another typhoon in a very rainy October spoiled the weekend closest to Halloween, thousands of people in Tokyo seized the chance to celebrate All Hallows' Eve on October 31st itself despite it being a Tuesday.
Halloween is, well, different in Japan: most obviously, the costumes are not necessarily traditional Halloween motifs, but also include video game and other characters. The tone and style of the costumes is frequently as cute and kinky as it is ghoulish, though often the references are quite specific to Japanese contexts (such as a famous landmark, folk character, or even food item). In this sense, Halloween has been appropriated as part of cosplay culture.
Moreover, rather than trick-or-treating, young people tend to congregate in public spaces in major urban centers at the weekends leading up and even after October 31st. This has become most prominent in Shibuya's Hachiko zone, so much so that since last year police have pedestrianized Scramble Crossing for the event as it had become impossible to control. It also helps that the end of October is typically quite mild, so revellers can have fun even if scantily clad.
The annual bonanza has proved popular with the mainstream media as well as non-Japanese residents and tourists. The increased presence of the latter meant that this year police introduced a multilingual guidance system.
Here are some great snaps from the madness on October 31st in Shibuya, published originally on Kai-You. To quote one unwitting observer to the throng, "I have never seen anything quite like this." See how many characters and costume choices you can recognise or understand!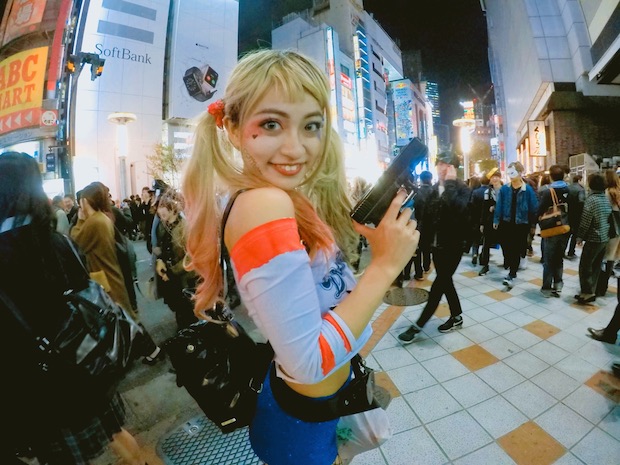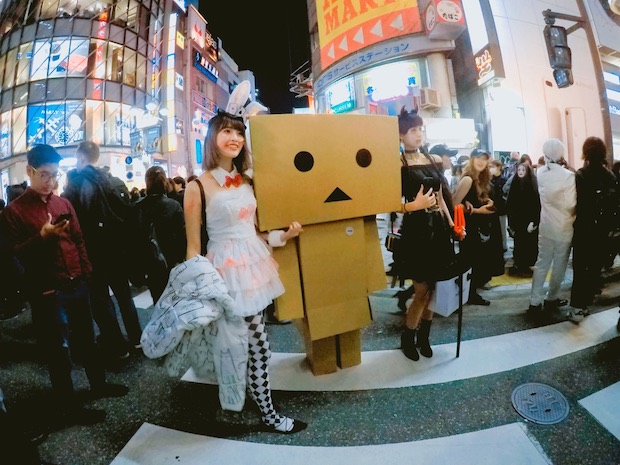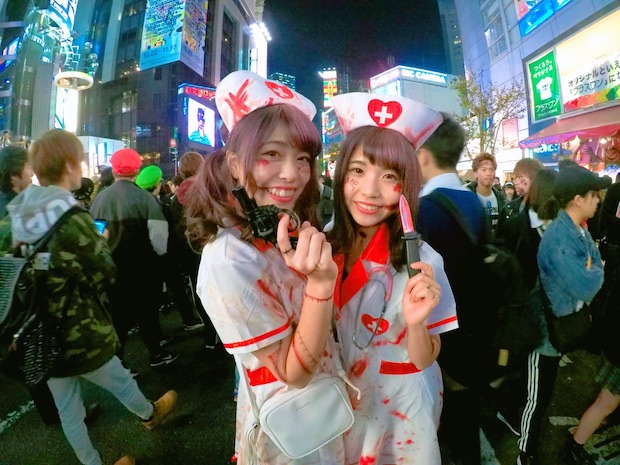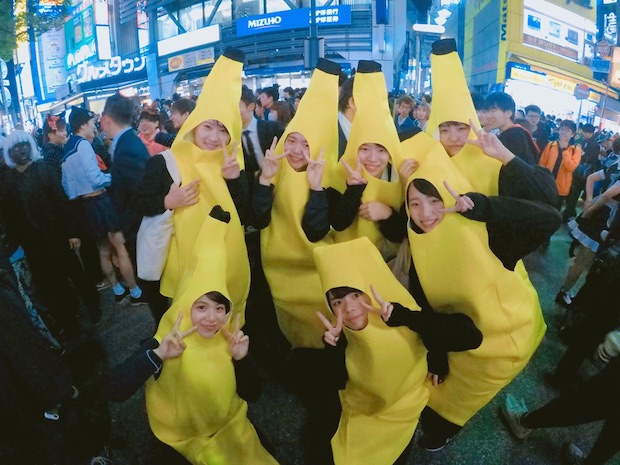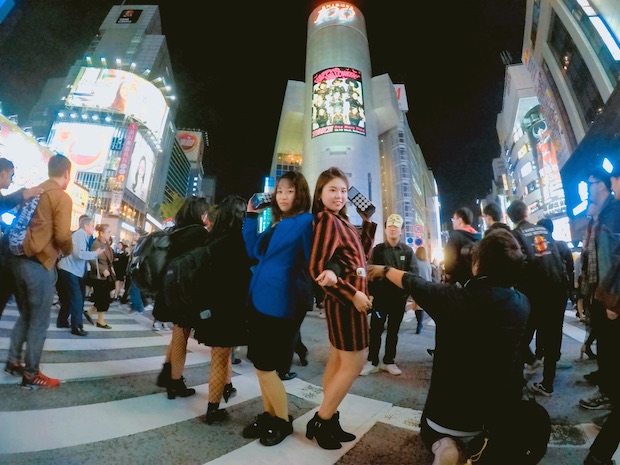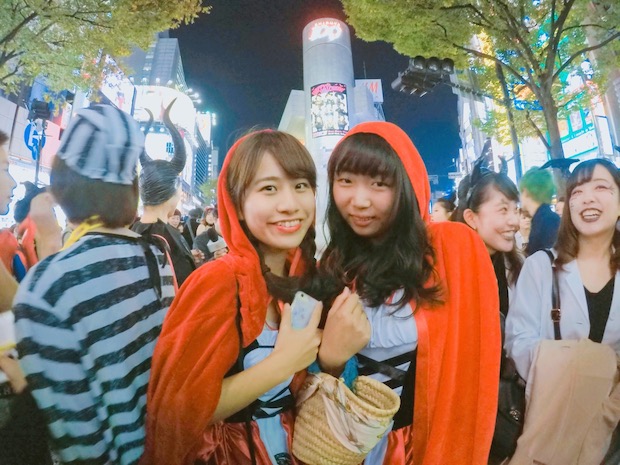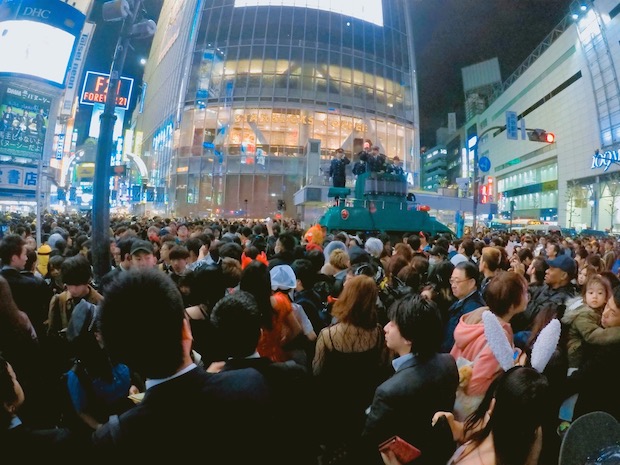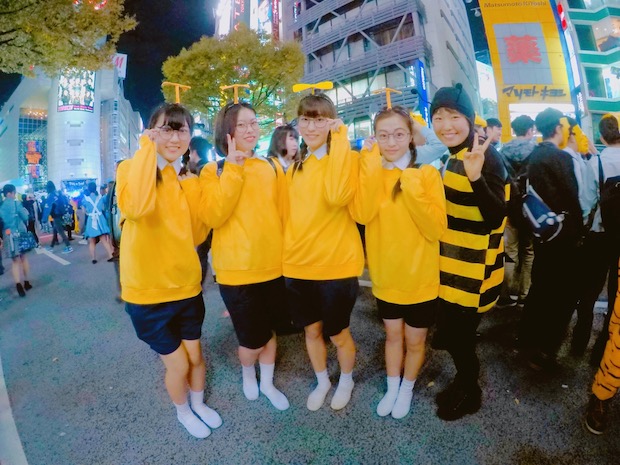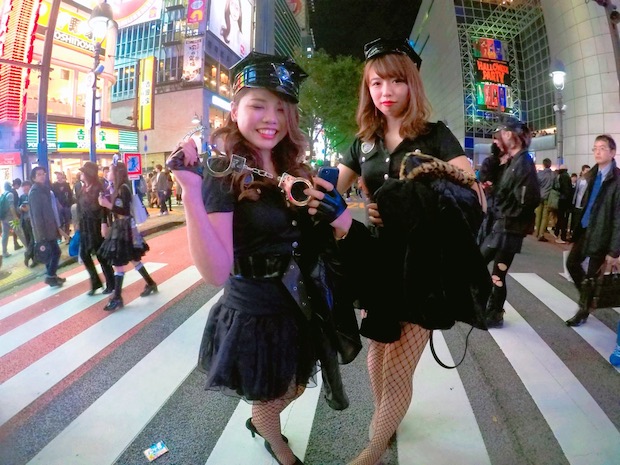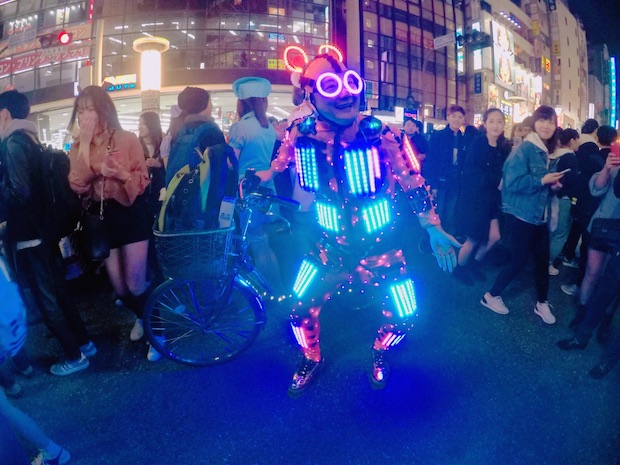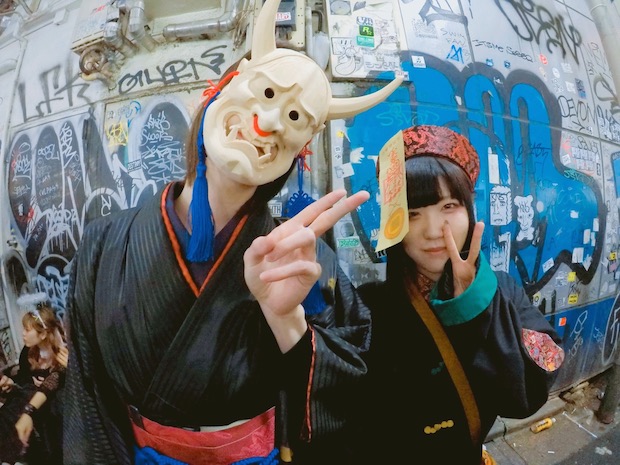 See more images on Kai-You.