HMV continues to roll out its comeback strategies, and it has a decidedly analog flavor.
The overseas music retailer has been owned in Japan by a subsidy of the convenience store giant Lawson since 2010. It is now hoping to tap into the retro music scene as domestic music sales fall against a backdrop of a general decline in the industry.
In October, Lawson HMV opens a vinyl record store in Shinjuku. The new branch will offer around 70,000 records for sale, mainly used, as well as some 20,000 CDs. Prices for secondhand records will vary from ¥300 to over ¥100,000. Serious fans can also get themselves a record player for around ¥10,000.
The store opens after a successful vinyl-themed store launched in Shibuya in 2014 targeting men in their thirties and stocking up to 80,000 titles. Shinjuku is a natural choice of location for the next branch as it is already home to Disk Union, a cluster of stores which are something of a music Mecca for specialists.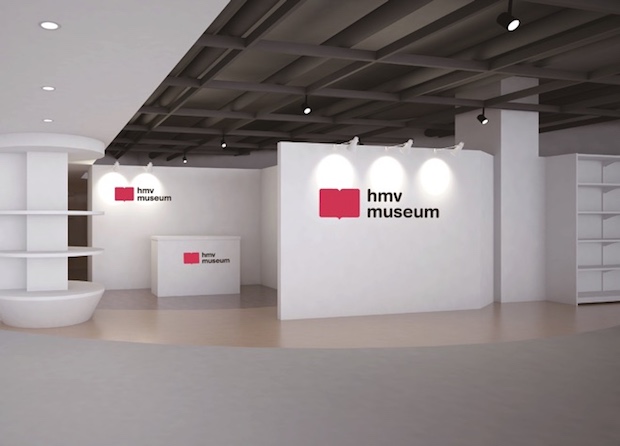 According to the Japan Times, Japan pressed 660,000 records last year, which is more than six times than in 2010. More and more younger musicians and artists have turn to the analog format to release their songs to consumers.
HMV is not just about music, though. It also has a book store called HMV & Books Tokyo, in which an "hmv museum" will open on September 8th. The exhibit space will start with a showcase of the work of EBiDAN, a group of artists formed by moonlighting male actors and celebrities.
HMV & Books Tokyo launched in Shibuya in 2015, continuing the revival of the chain five years after the chain's flagship Shibuya branch closed down. That store had been HMV's first store in Japan, originally opening in 1990. In a recurring trend, HMV & Books Tokyo targets an older demographic — women in their thirties and forties — as music and consumer tastes transform in the digital, post-global recession environment. The store also features a space that can host intimate talks and other events.
HMV plans to expand the concept to 10 stores in major cities around Japan by the end of 2018, no doubt hoping to riding the same kind of wave that Tsutaya has enjoyed with its chic book stores at locations like Daikanyama and Roppongi in central Tokyo.