If you still haven't sated your Star Wars fix after re-watching Rogue One on DVD and can't wait until the release of The Last Jedi, Sega Toys is here to help with the latest in its series of Homestar home planetarium toys.
Created originally by the renowned, record-breaking planetarium designer Takayuki Ohira, the Homestar series of compact star-gazing projectors have sold tens of thousands around the world. Since Sega Toys started releasing Star Wars models a few years ago, the popularity of the series has soured even further.
Following Darth Vader and R2-D2 versions, this Homestar BB-8 Home Planetarium is the latest and transforms the beloved droid into a miniature planetarium.
In addition to the approximately 10,000 stars it projects onto a wall or ceiling, the planetarium's discs include breath-taking vistas of X-wing starfighters flying through space and the planet of Jakku.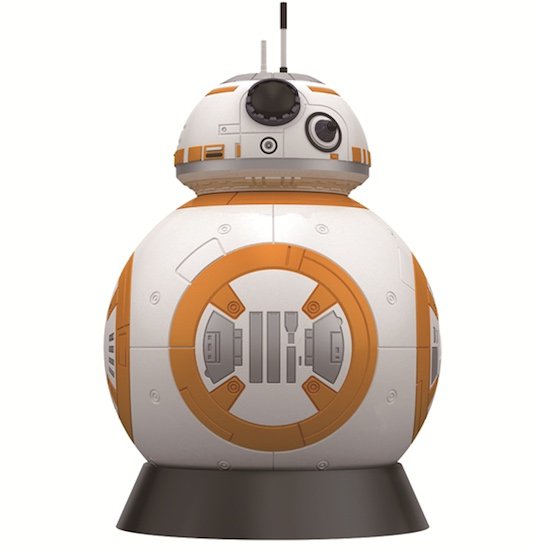 The Homestar BB-8 Home Planetarium is available on preorder from Japan Trend Shop.
And if Star Wars isn't your thing, you could try the Homestar Your Name Kimi no Na wa Home Planetarium or Homestar Classic Ultraman Home Planetarium instead, or even these Disney versions.