Whether you're an anime fan or not, it cannot have escaped your notice if you live in Japan that last year there was a film released called Your Name. (Kimi no Na wa.). In fact, it's still on release in Japan (after opening in late August) and has now become the most financially successful anime in the world — and all this without opening in North America until April 7th.
With over $330 million and counting in box office coffers (only 0.5% of which, so far, is from its American run), the Makoto Shinkai film is set to linger long in the public memory.
Sega Toys certainly wants us all to remember Your Name. That's why it has created a special version of its bestselling Homestar home planetarium series, which is produced by acclaimed planetarium designer Takayuki Ohira. The Homestar Your Name Kimi no Na wa Home Planetarium features three songs (in special arrangements) from the movie soundtrack as well as projecting the visually stunning moment in the movie when the two central characters gradually come closer together, all while the sky transforms into a starry spectacle and the tails of the comet stretch out across the heavens.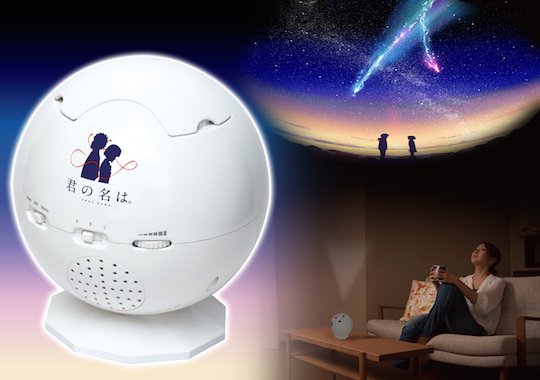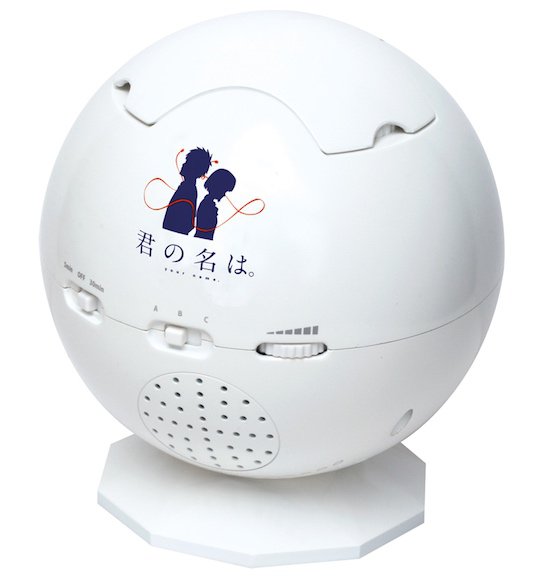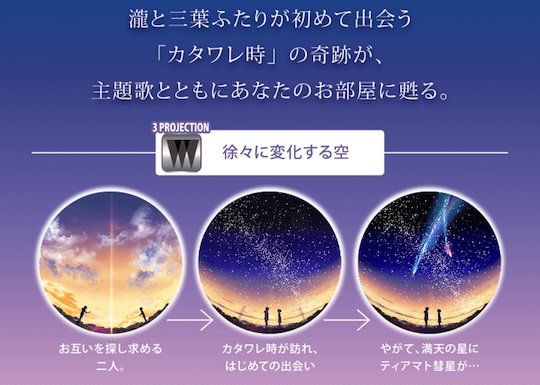 A must-have for fans of the anime, the Homestar Your Name Kimi no Na wa Home Planetarium is currently available from Japan Trend Shop on preorder, set for release in July. Following the success of the previous Homestar Star Wars planetarium models, we predict this latest tie-up will be a similarly big hit.