The end of an era.
Hostess culture magazine Koakuma Ageha will cease publication in the wake of the bankruptcy of its publisher, Inforest Publishing. The title first went on sale in October 2005 under a different name, it went on to become famous as the magazine of choice for gyaru. It promoted a unique kind of overtly glamorous look and featured actual hostesses as models.
Koakuma Ageha's name meant "little demon swallowtail" (a play on agejo, another name for women who work as bar hostesses) and its target was female readers in their late teens and twenties. It spawned several "sister magazines" and special editions, such as Kimono Ageha (gyaru in kimono), Ane Ageha (for slightly older gyaru) and I Love Mama (for young gyaru mothers, naturally).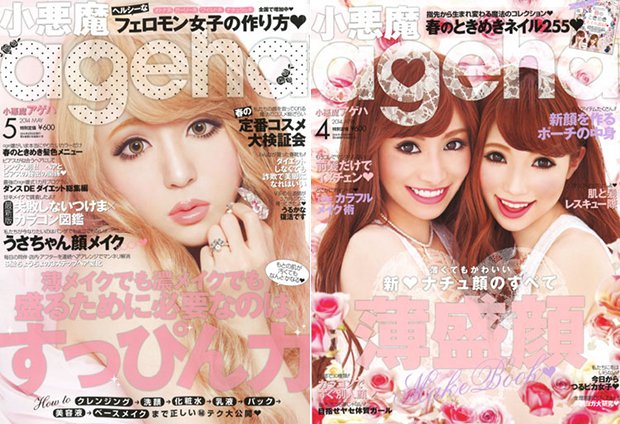 Not only was it a media platform for disseminating gyaru and hostess culture, it also provided fashion and beauty tips, as well as dealing with the "darker" side of the lifestyle, such as depression, sex and other problems that may result from being a hostess.
It first came out as a special issue of Nuts, a magazine targeting Shibuya gyaru. This was so popular that circulation was increased within days and a follow-up came out in April 2006. It then lost the Nuts umbrella and from October 2006 became a separate monthly magazine in its own right.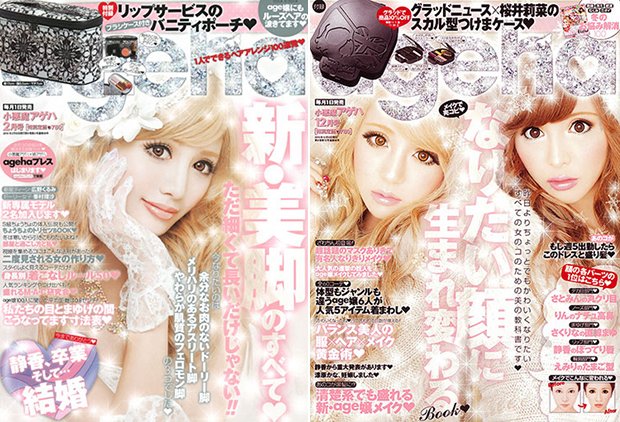 It hit circulation highs of 400,000-plus (who would have thought there could be so many wannabe hostesses and gyaru?!) in 2009-2010 and was defying the economic slump that claimed many other major magazine names in Japan. However, it has now apparently fallen victim to declining advertising revenue and the woes of its parent company.