Yes, we're under lockdown. Yes, this is to help minimize the spread of COVID-19. But have you thought about the impact this may have on our health and wellbeing? Staying cooped up at home means we're probably leading a more sedentary lifestyle, which isn't all that great for our physical and mental health. It's extremely important to do what you can to stay active, especially during this difficult time.
When it comes to exercise, the Japanese are not known for working up a sweat and going hardcore at the gym. Japanese women, in particular, prefer to take part in lighter forms of exercise such as yoga. Oh, and they all tend to walk EVERYWHERE. But right now, we are being told to refrain from going out. That gives you plenty of excuses to not exercise and to justify your reasons for laying on the couch with a big tub of ice cream. But not so fast!
As long as these at-home fitness products exist, there really isn't any excuse good enough for not working out!
1. Nobichan Adjustable Stretch Board for Feet and Backs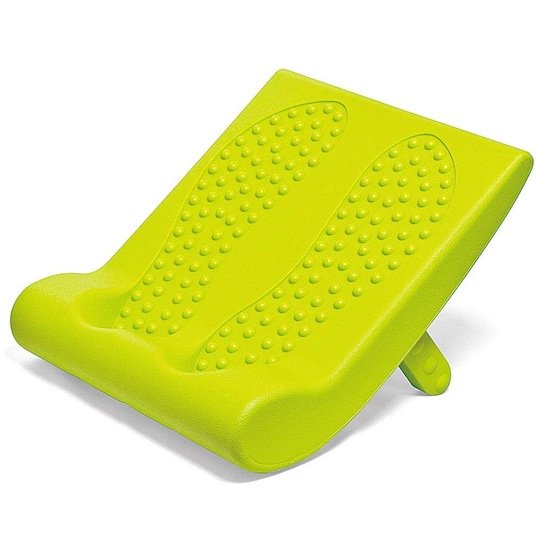 As already mentioned, the Japanese enjoy taking part in light forms of exercise. And this includes STRETCHING! The Nobichan Adjustable Stretch Board for Feet and Backs by La Vie specifically targets your feet, legs, and back area and is perfect for stretching out those muscles after long hours spent sitting down.
When it's time to take a break from work, peel yourself away from that desk and simply place your feet on the board. Let the compact stretch board perform its magic as it eases your muscle pains and stimulates your pressure points. It can be adjusted to three angles and levels and can be used standing up, sitting, or lying down.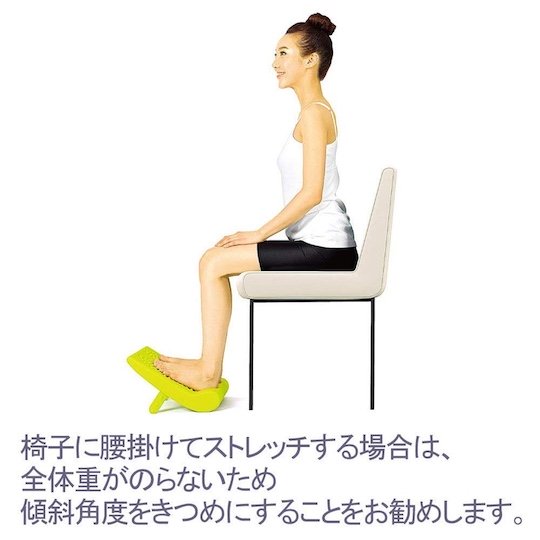 That means you can make it a habit to use the Nobichan Adjustable Stretch Board for Feet and Back while you watch TV guilt-free!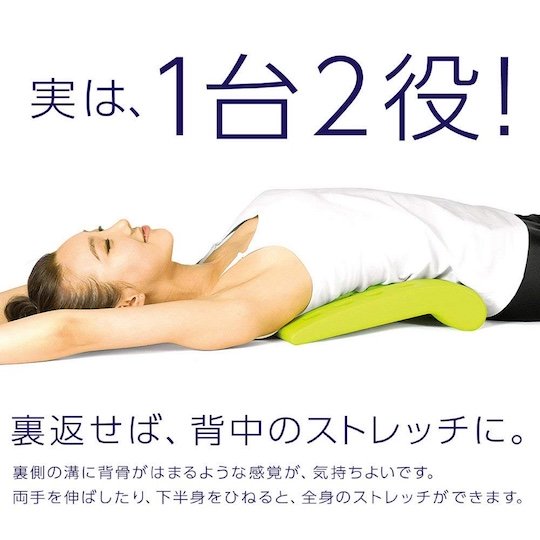 2. Skating Slide Board for Home Fitness Exercise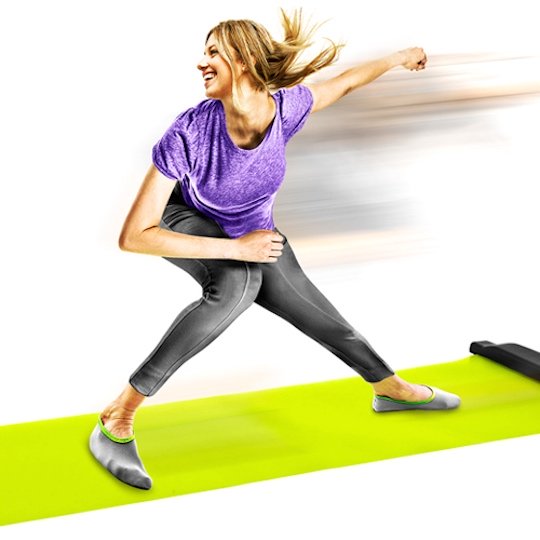 The more you enjoy your work out, the more likely you are to stick to it. That's why the Skating Slide Board for Home Fitness Exercise may be the one for you! With this slide board, you will be able to perform simple exercises and movements whilst also having heaps of fun doing them.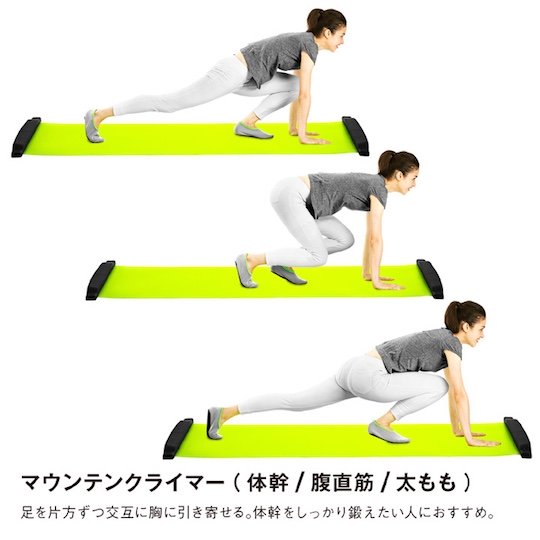 And you won't have to schedule in a long session to your day either. Using it for five minutes (I repeat, five minutes) a day will help you shed those unwanted pounds and achieve excellent results. If weight loss is not your goal, this product is also great for toning up and staying in shape.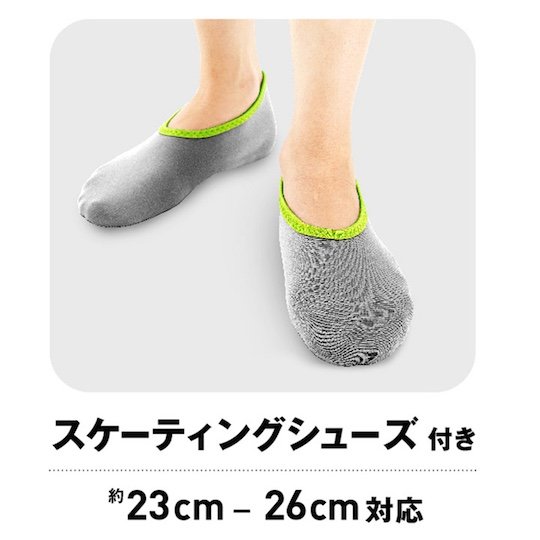 The Skating Slide Board for Home Fitness Exercise includes special shoes and allows you to work different muscle groups meaning you are able to get a full body workout. Slide and shed, slide and shed!
3. Fumippa Anywhere Exercise Block
"Gym memberships are expensive." "I don't have time to exercise!" "I'm too self-conscious to work out in front of other people." The list of excuses for not taking part in physical activity goes on and on. But what if you didn't have to sign up to workout classes, could exercise in the comfort of your home, and were able to get yourself involved in a short but effective workout?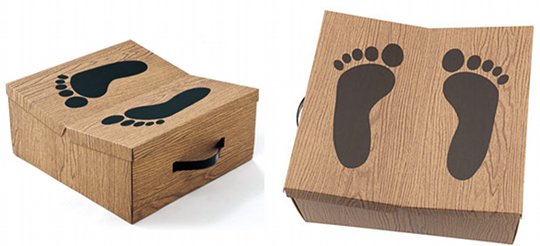 As the Japanese enjoy walking to stay fit and healthy, the Fumippa Anywhere Exercise Block is very popular. Suitable for all ages, this exercise block is compact, and will help you reach your recommended 10,000 steps without having to leave your home. The block is designed with placeholders that tell you where to place your feet and the slight incline is said to help strengthen your spine. Get your heart rate up while you listen to your music, listen to your favorite podcast, or even call a friend (if they don't mind listening to you talk while running out of breath!).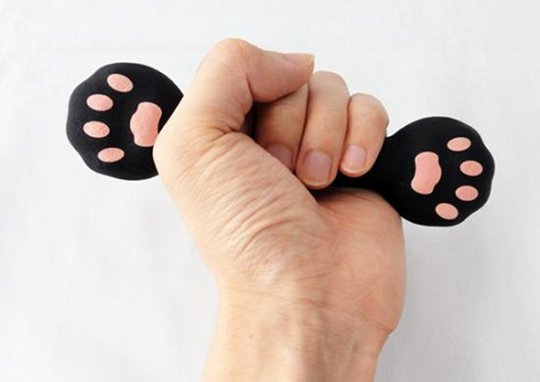 It wouldn't be quite right not to include some form of cute workout equipment to the list. This is why I simply must mention the Nyaberu Cat Paw Dumbbell. For those who want to add a little cuteness to their workout (whatever helps you stay motivated!), the Nyaberu Cat Paw Dumbbell is the one for you! Created by Kyoto metal crafts studio Mineyama Iron Work, this dumbbell is made using the tanzou technique, which (fun fact here) is the same technique used for making Japanese swords.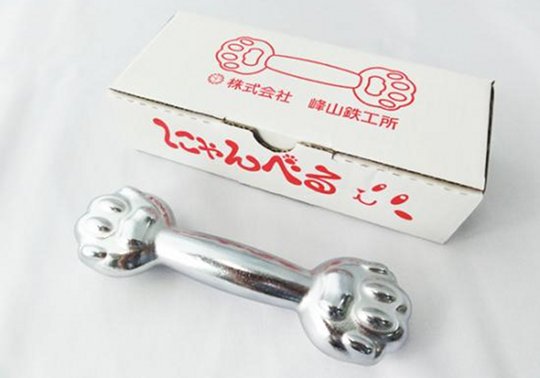 It's great for working out your arm muscles and you can choose between large (1 kg, 2.2 lb) or small (0.5 kg, 1.1 lb) and between a metal-plated or rubber-coated black or pink dumbbell. Sure this dumbbell also makes for a great decoration but remember, you're using it to help keep you looking good and feline good (sorry, I couldn't resist!).
5. Facial Fitness Pao Smile Trainer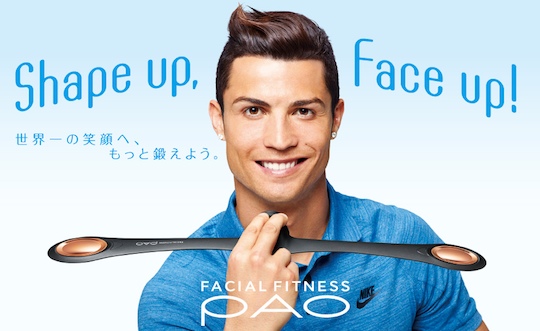 We've done cute. So next we have to include something that's a little extraordinary. By now, you've worked out your entire body but I believe you have missed out one particular area. Your face! Who would even think to add a facial workout to their routine?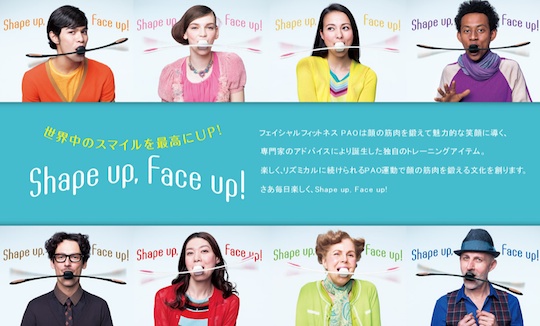 The Japanese would with the Facial Fitness Pao! Endorsed by no other than the Real Madrid soccer player Cristiano Ronaldo, the Facial Fitness Pao is designed to help exercise your face and give you a better, younger-looking smile (who wouldn't want to have a smile like Ronaldo's?). Just put the bar-shaped tool in your mouth and bob to swing it up and down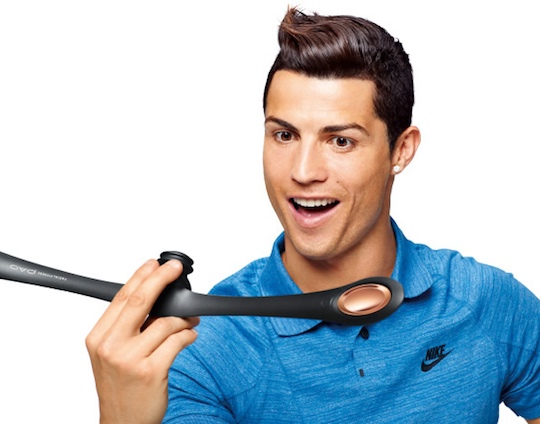 You may think it crazy and I wouldn't blame you but this unique gadget was created in consultation with experts and 94% of the people tested claimed to gain remarkable results after use. It is recommended to use the Pao twice a day for 30 seconds, and it is available in black or white. Time to have fun shaping up your face!