It goes without saying that we're currently living in a tough time because
We're stuck at home
We're stuck at home but must still work
We're stuck at home, must still work, whilst also managing the kids and telling them to stop running around and pulling funny faces at the camera when you're in the middle of an important online meeting
…Disaster!
Of course, when you first heard that you'd be working from home, you were totally on board and actually looked forward to working from the comfort of your bed, raiding the kitchen cupboards for snacks when you please, taking plenty of "well-deserved" breaks according to your standards, and ultimately being your own boss. But by now, you've probably realized that this wasn't the case at all.
Your kids are bouncing around the house, full of energy, and begging you for your attention. A teenager who constantly moans that they are an adult now and require privacy. Maybe a partner who won't stop nagging you to clean up after yourself and remind you that they have to work too, while shoving the baby into your arms. Or perhaps you live in a cramped flat with roommates who don't quite understand the meaning of "personal space"? It would be a miracle if you're not all driving each other insane! But don't lose it just yet, as there's something that might be able to help you.
It's the Sanwa Home Privacy Tent. Before you say that now is hardly the time to be camping and buying a tent, this one is a little different. The Japanese retailer Sanwa Direct created this tent to give those who long for privacy the perfect personal workspace. This indoor tent will help you avoid distractions and remain focused on your work, and increase your overall productivity at home.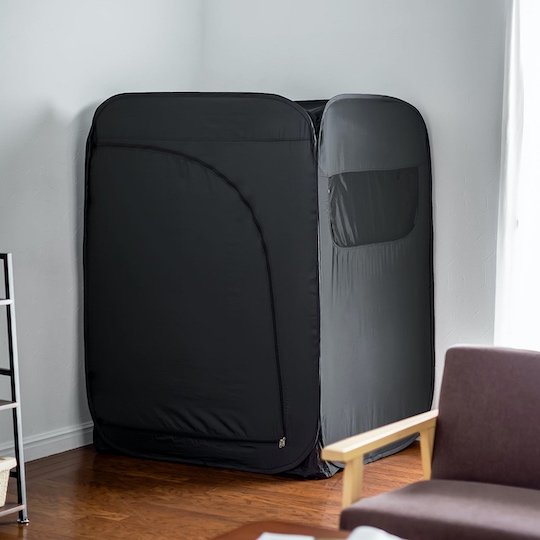 The practical tent features a skylight/roof opening and side window and there's plenty of space to fit your small desk and chair inside. Coming in the shape of a disc, it can be folded back into its case, meaning it is portable and easy to transport.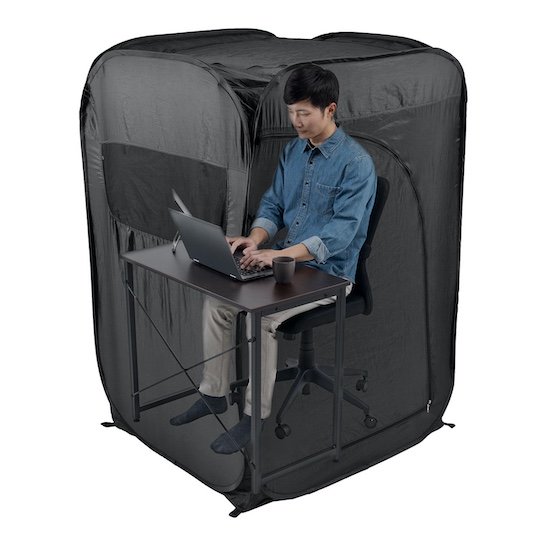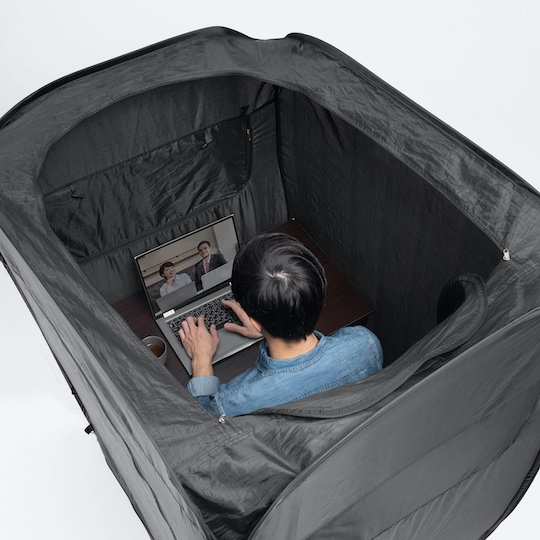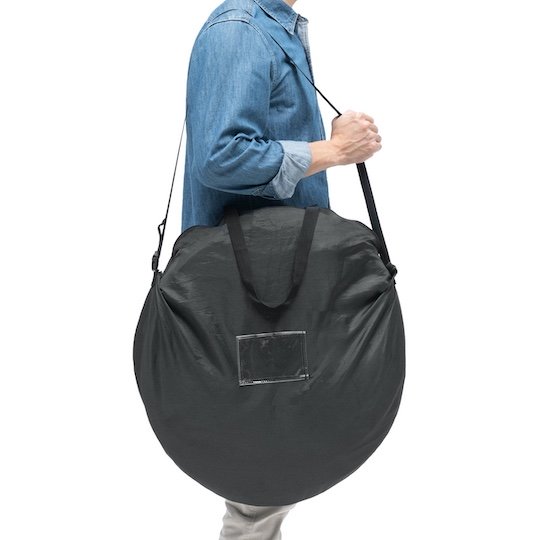 In terms of setting the tent up, there is absolutely no need to stress. It is straightforward and simple to assemble so even those who don't consider themselves a natural at DIY will also be able to self-assemble this tent quickly and in a calm manner.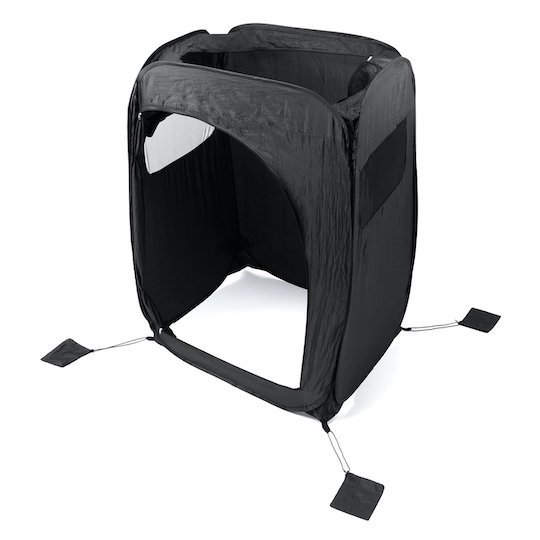 When you're not using it for work-related purposes, this tent also makes for a great place to study, for undisturbed gaming, as a small studio for photographers, or even just a place to completely zone out and RELAX. It can certainly be enjoyed by the entire family, or among your roommates! You may find yourself having to create a timetable and assigning time slots, though…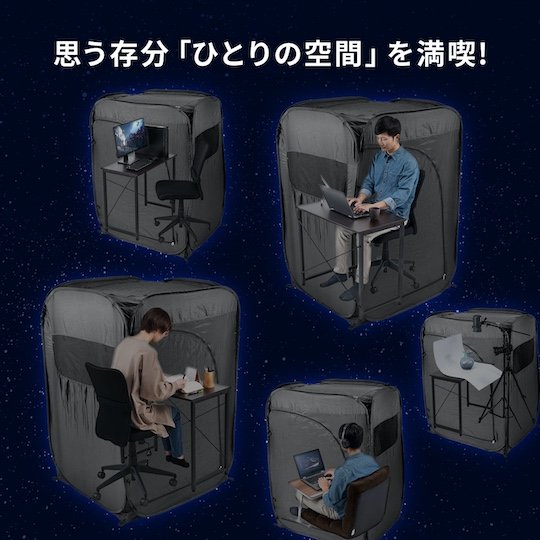 The Sanwa Home Privacy Tent is available now from Japan Trend Shop.