First we had One-Man Karaoke in Kanda to meet the need of the thousands who want to sing solos, literally. (Be careful of the "acoustic howling" in the small booths, though.)
Then we had Hitori, the yakiniku (Korean meat grill) restaurant catering exclusively for solo diners.
Eating typically group meals solo needn't be a dull or embarrassing situation. As Shigesato Itoi once said, "Only is not lonely".
Solitary dining just got a bit more exciting with the addition of nabe (hot pot), just in time for the colder months when it is tradition to eat it.
Yoshinoya, the biggest gyudon (beef and rice bowl) fast food chain, has opened up Ichinabeya (My Nabe Style), the first in what it hopes within three years will become a mini series of ten restaurants round Japan offering nabe exclusively for single diners.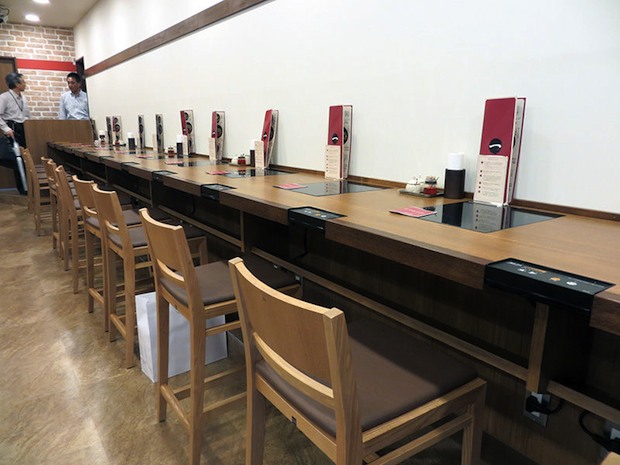 The target for this Chiyoda Ward eatery are working men and women in their twenties and thirties. All seating is at counters and the interior has a western feel, much like gyudon or Japanese curry rice restaurants tend to have (a classic nabe restaurant, on the other hand, will likely be in a more traditionally Japanese style).
The menu includes the usual kinds of nabe — beef, pork, kimchi, tofu — plus some adventurous Chinese food-inspired dishes. There are seven types of hot pot to choose from.
As you'd expect from Yoshinoya, it is serving to customers at the lower end of the price scale, though with dishes as high as ¥830 — not that much less than a full set meal in a nice cafe or regular restaurant, and over double what a basic gyudon dish costs — prices aren't as rock bottom as the image of a new venture from this brand might suggest. Saying that, rice is free at lunchtimes.
They have retained that other feature of the gyudon chain, though: Speed. Apparently, it should only take three minutes for your order to arrive.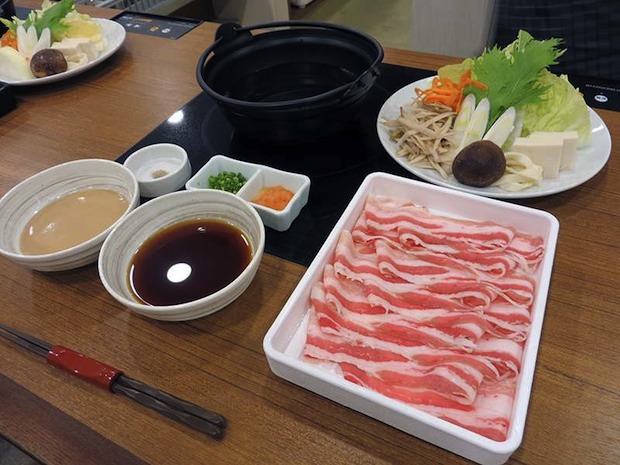 Although it is more expensive that initial expectations, it is still reasonable in times of filling lunch tuck. And no doubt there will be many office workers in need of a quick nabe fix at lunch and who will be glad of the chance to satisfy their culinary cravings without feeling sheepish about dining alone.