Japan has developed something of a reputation for accommodating solo activities: from karaoke for one to Korean BBQ, noodles restaurants like Ichiran, and even a Moomins cafe, there's a service or product out there for you even if you want to do it alone. And in a land acute social withdrawal (hikikomori), why should this surprise?
Against this backdrop, the Danbocchi series of soundproof booths made waves when they first appeared under a dubious cloud of "wacky Japan" smirks. But joking aside, the Danboochi offers a very low-fi yet arguably ingenious way for people to enjoy watching movies, playing video games, or jamming on a guitar without disturbing their neighbors in the notoriously thin-walled apartment blocks of Japan.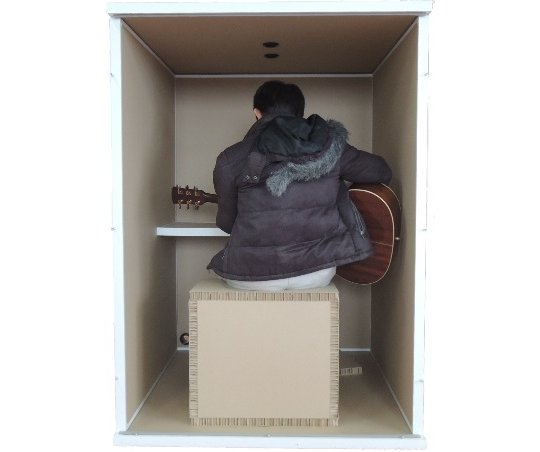 This is actually part of a wider trend. Other examples include the Bocchi Indoor Home Tent, a "portable gaming tent."
The Danbocchi series has now embraced its inner otaku by teaming up with The Idolmaster franchise for The Idolmaster Cinderella Girls Danbocchi Soundproof Booth. Based on the Cinderella Girls Gekijo anime, which is itself adapted from the game The Idolmaster Cinderella Girls, this mini booth is a dream come true for geeks or recluses: a self-assembly sealed environment where they can enter the world of their favorite characters.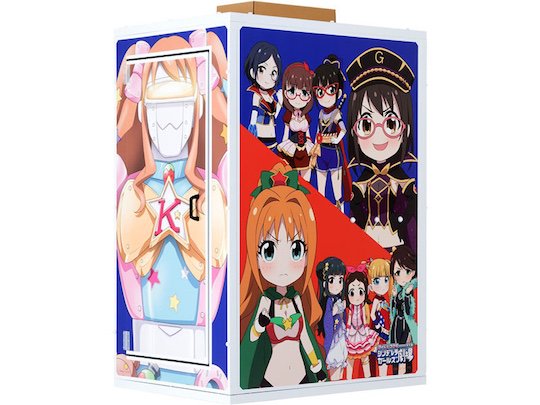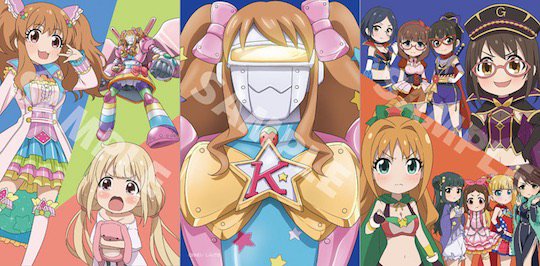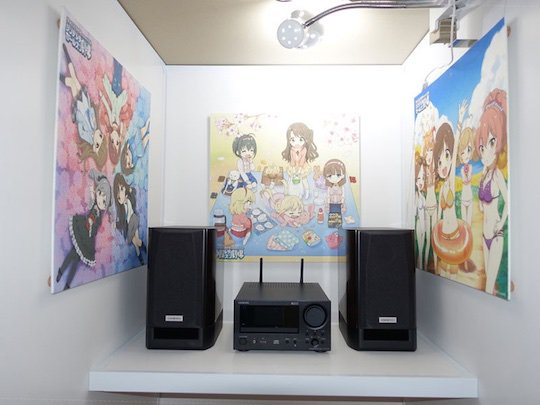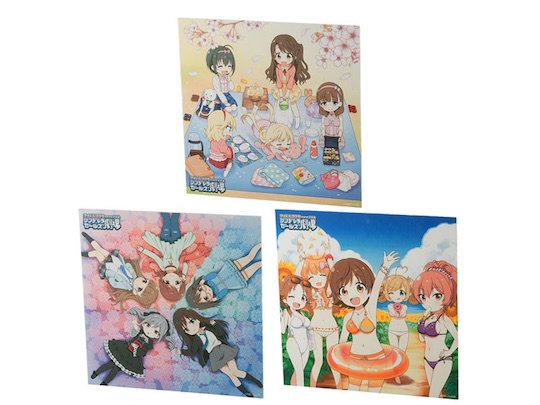 Decorated on the outside with images of the Cinderella Girls characters as well as the memorable Kirarin Robo giant robot, the noise-reduction privacy box is easy to put together and comes with its own desk, ventilation, and holes for cables to connect with power outlets. For the final touches to the interior, you can also add three optional sound absorption panels that have female character prints.
The Idolmaster Cinderella Girls Danbocchi Soundproof Booth is available internationally from Japan Trend Shop.