Today Bandai continued its commemoration of 20 years since Sailor Moon's first TV broadcast with an interactive publicity event featuring the range of cosmetics released earlier this year by CreerBeaute to celebrate the anime series.
The third in the series of cosmetics products was being promoted by five ladies dressed up like Sailor Moon characters, to a specially invited audience selected by lottery from over 3,000 applicants.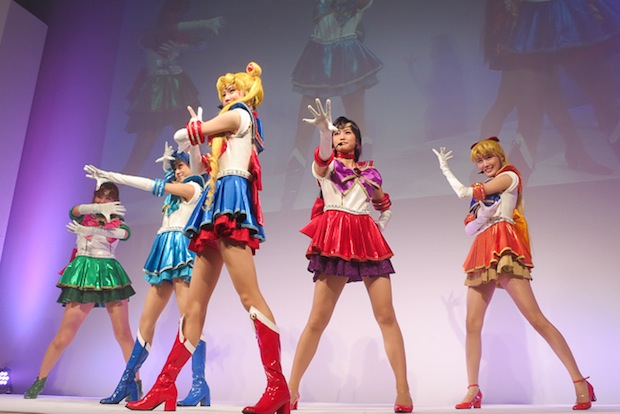 Sailor Moon will likely need no introduction for JapanTrends readers. The iconic anime series not only was integral in spreading the general popularity of Japanese anime overseas for the generation now in their twenties — especially girls — but also cemented a lot of the funky images we have about Japanese schoolgirls in anime. (The magical girls' clothes in the series are modeled on "sailor"-style girls' school uniforms.) The anime was first broadcast in 1992, adapted from the original manga by Naoko Takeuchi.
This event took place at Spiral in Aoyama and showcased the latest in the Sailor Moon cosmetics, set to be released simultaneously in Japan and also Hong Kong, Taiwan and Singapore where the franchise is popular.
The new products are Miracle Romance Star Power Prism, a series of three types of eyeliner in five colors inspired by "Moon Prism Power, Make Up!", the phrase the main character, Usagi Tsukino, uses when she transforms herself.
Visitors could also get their photo taken with the Tuxedo Mask, one of the characters from the series, and also get a closer look at the make-up products a day before they went on sale.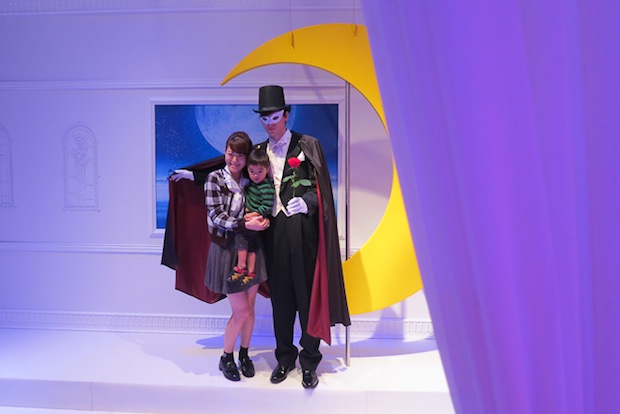 This isn't the first time that the Creer Beaute has collaborated with anime to create new cosmetic products and brands. Past inspirations include Urusei Yatsura, Creamy Mami, Evangelion and The Rose of Versailles.
[
Images source
]