Despite their fascination with high-tech stuff (or precisely, because of it), the Japanese are surprisingly very attached to their historical tradition. The samurai, the warrior class prominent between the 12th and the mid-18th centuries, are perhaps the strongest symbol of those traditions. Present in pretty much everything — from martial arts to films and TV shows, castles, theme parks, and even everyday items — images of the samurai can lead to (with a little help from the Japanese imagination) some amazing ideas for gifts – for yourself or other fans of the country and its culture. Here are five to get you started!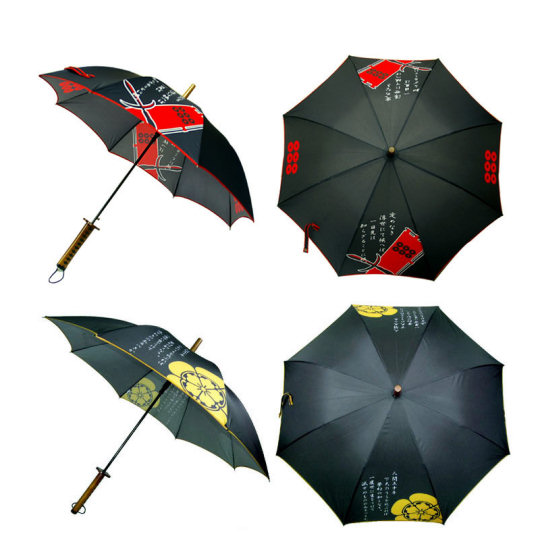 It rains a lot in Japan, so an umbrella is as useful to modern-day Japanese as katana swords were to their warrior ancestors. This series of umbrellas features the kamon (family crests) of four of the greatest samurai warlords — Oda Nobunaga, Date Masamune, Maeda Keijiro, and Sanada Yukimura — in four different colors (yellow, white, purple, and red) to match your mood and outfit. Eight-ribbed, and made of stainless steel, paulownia wood, and strong polyester, these are made to endure even Japan's rainy season!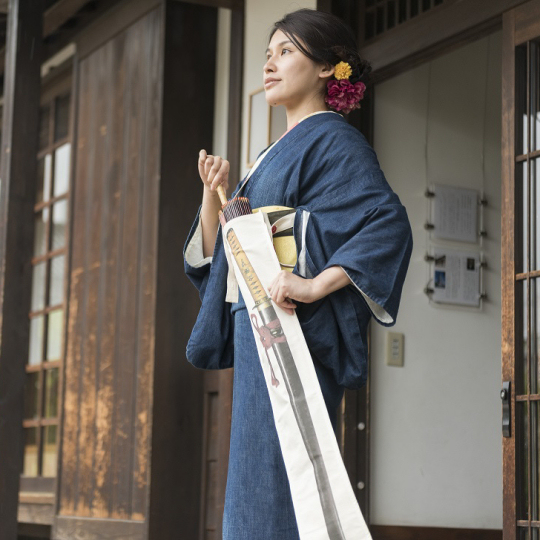 2. Touken Kasakaban Samurai Sword Sheath Umbrella Bag
So you got your samurai warlord umbrella but you're still feeling you're missing something – like an actual sword, right? We got you, and your umbrella, covered! These handmade canvas bags come with three different sword illustrations printed on their side and the names of the three models – Muramasa, Dotanuki, and Kotetsu – are the names of three important swordsmiths from the feudal period. Carry a sword legally wherever you go and protect your umbrella with this fine piece of Japanese craftsmanship!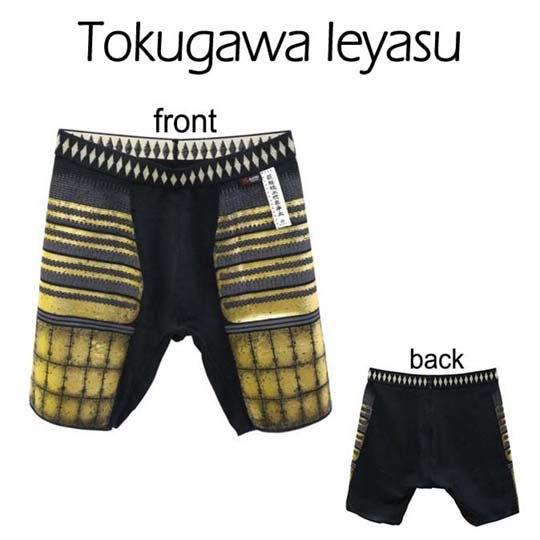 And then there are the times that you want to feel a little like a samurai yourself without necessarily everyone else knowing it – think Clark Kent/Superman. If that's what you need, the Samurai Underwear is just what you need. In two different types (regular and long), these briefs feature details from the armors of seven samurai generals: Oda Nobunaga, Sanada Masayuki, Ii Naomasa, Takeda Shingen, Date Masamune, Uesugi Kenshin, and Tokugawa Ieyasu. Made of a 60% cotton, 35% polyester, and 5% polyurethane blend, they are comfortable and breathable –unlike the yoroi armor they are modeled after!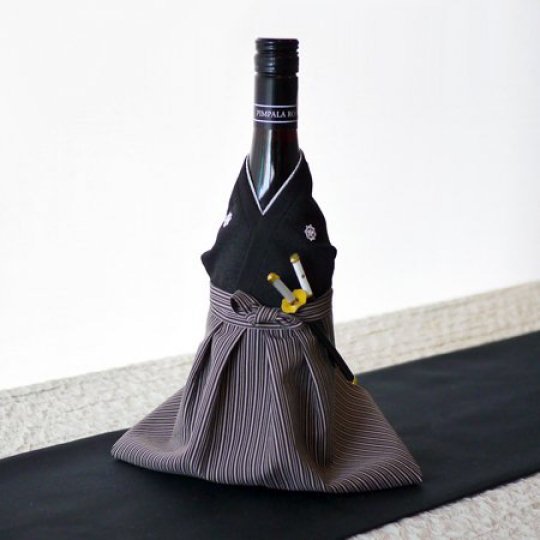 4. Kimono Wine Bottle Cover Sakamoto Ryoma
As often happens with men at arms, the samurai were notorious for their drinking, so why not add a touch of the warrior spirit to your favorite, well, spirit? This set of montsuki jacket and hakama pleated trousers with a pair of swords transforms any bottle into Sakamoto Ryoma, one of Japan's last samurai and a major figure who shaped the passage from the feudal era to the modern. Amazingly detailed (it even features Ryoma's kamon crest), this will certainly be a conversation piece for your next dinner party!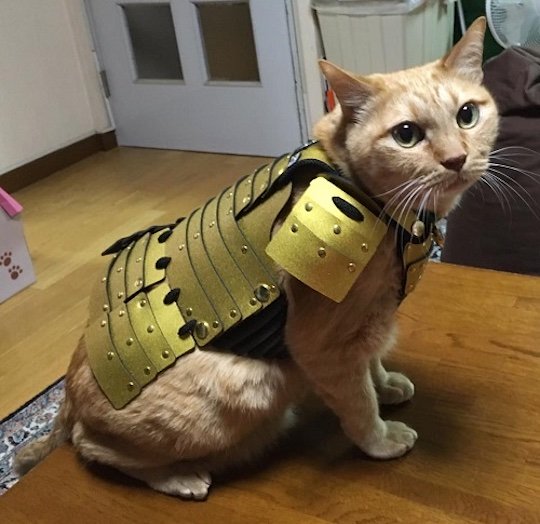 5. Samurai Pet Armor for Cats and Dogs
If you can be a samurai, why can't your best four-legged friend? This set of back, hips, shoulders, and chest protectors will fit most cats and small dogs (your Doberman or Rottweiler probably doesn't need it anyway!) and comes in four smashing colors (red, black, gold, and silver) and three sizes. And yes, cats are more the ninja types but you'll probably manage to squeeze a few great pictures out of these very detailed, easy to wear mini yoroi (armor).
These are just a few ideas to start bringing the samurai spirit to your everyday life. But there are dozens more samurai-related items out there, including amazing Batman-meets-samurai dolls and even Samurai C-3PO action figures. Just check out the line up available globally from Japan Trend Shop!