When gravure idol (glamor model) Miyako Akane kickstarted a new body painting cosplay subculture back in June, certain sections of the web went nuts. While this is hardly a genuine trend — a handful of models don't constitute a movement per se — ishoku-hada (literally, "unique skin" or "unusual skin") is pretty irresistible on a pure visual level.
Well, Akane and her cohorts were recently back in action on the streets of Tokyo with the expected spectacular results.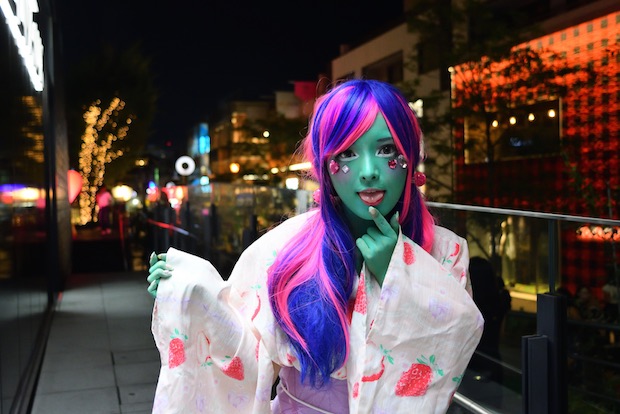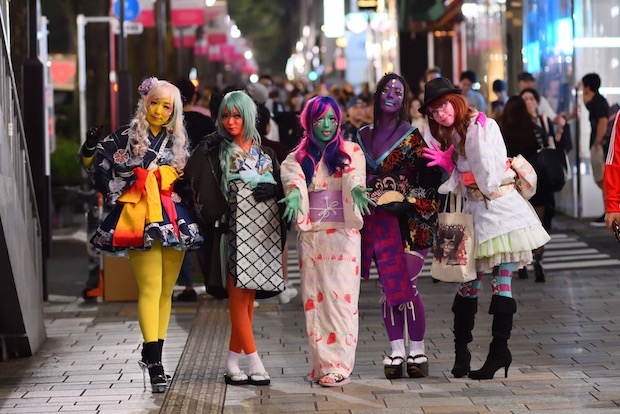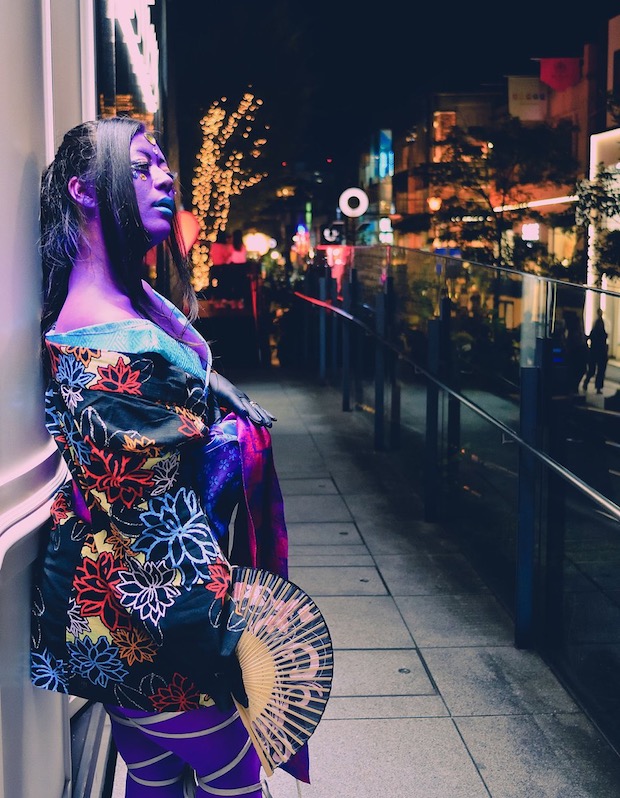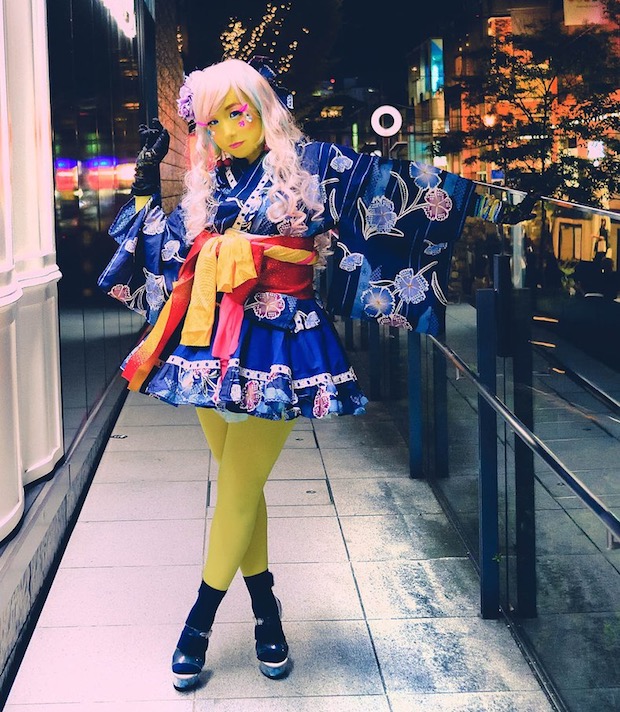 Omotesando is kind of the Champs-Élysées of Tokyo, known for its broad boulevard and brand flagship stores as well as, unlike the crowded streets of Shinjuku and Shibuya, ample space for pedestrians to enjoy a ramble. However, we imagine the average nighttime stroller on September 9th would have been shocked to see these models showing off their extreme body paint fashion, which takes various Akihabara, Harajuku and Shibuya gyaru or cosplay trends to new radical heights.
This the ladies wore kimono and opted for an oiran historical courtesan theme.
Cool Japan? Wacky Japan? Or an awesome street fashion movement in the making? You decide.