We try to avoid ranting on this site since no one wants to read consistently negative content. However, we haven't made any secret of our cynicism about the upcoming 2020 Olympics, whose plans currently exist of wholesale ignoring the problems in Tohoku to build a ton of real estate in the bay area, knocking down one perfectly good stadium and replace it with a calamity, and AKB48 potentially set to represent Tokyo at the opening ceremony.
And now comes these new Tokyo sightseeing volunteer guide uniforms, set to be worn by unpaid tourist guides. Inbound tourism from Asia is booming, as any trip to Shinjuku or Ginza will reveal. As part of various schemes to enhance tourist services, a new team of volunteers will be available in certain Tokyo districts to offer guidance. The name Omotenashi Tokyo was chosen from 882 proposals.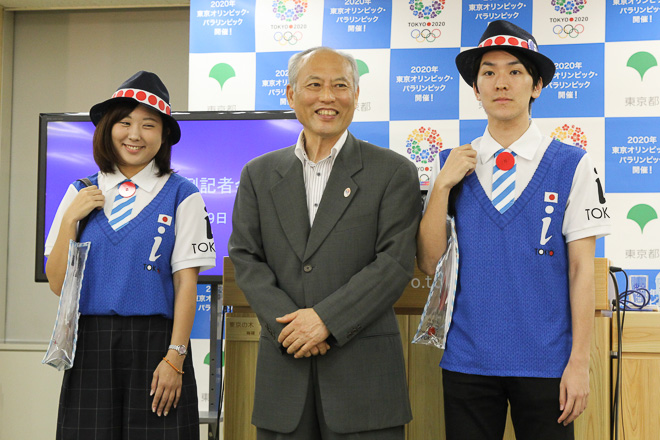 Introduced by a beaming Governor Yoichi Masuzoe, we think the volunteer guides' uniforms look like costumes from a manga set in a Japanese fantasy version of a 1950's English boarding school. There's even a hat and an inexplicable bag. And don't even ask us about the clownish tie. Oh, and of course the obligatory Japanese "rising sun" motifs and the "Omotenashi" — the Olympic buzzword — branded on the back.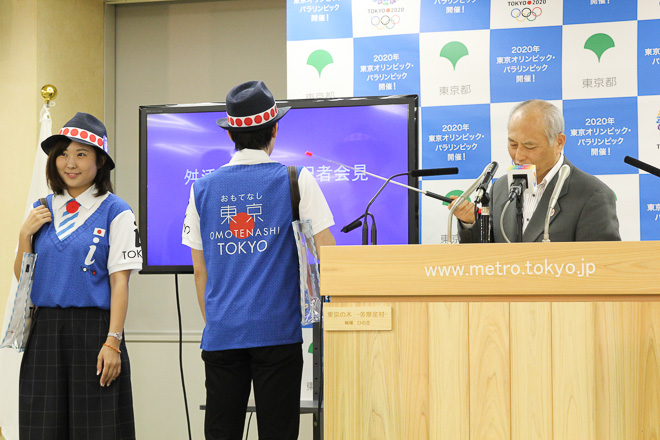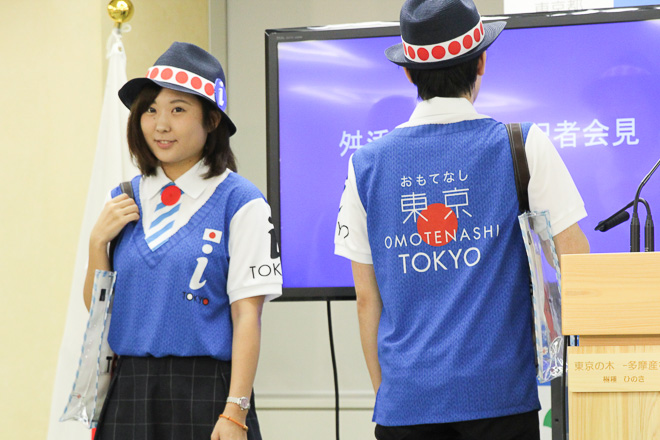 Designed by Tamaki Fujie, there are two types of uniforms. From June 19th male and female pairs of volunteers (can Tokyo not afford professionals?) will be manning the streets of Tokyo offering multi-lingual guidance to lost tourists, initially as a trial run only on Fridays and weekends in Shinjuku and Ueno. From 2016 the areas where you will be able to see the uniformed volunteers will increase to include popular tourist destinations like Asakusa.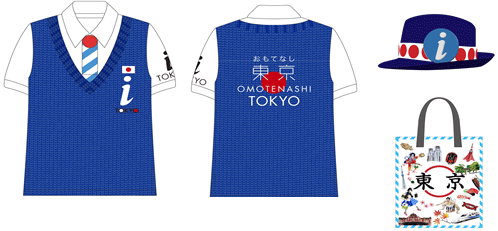 So… what do you think? Terrible uniform design or fun and effective?