The debacle over the new Tokyo National Stadium is the gift that keeps on giving.
Not a week goes by without yet another government U-turn or yet another bump in the already inflated budget. Currently it is set to cost $2 billion (twice the original estimate and far more than previous stadia built for the Olympics in Beijing and London) — this in a city with a notorious shortage of nurseries and other public facilities. Ask young parents what they think of the project and you can guarantee a strong response! The money involved is enough to make the eyeballs bulge, though the construction companies are surely set to turn a very tidy penny after the fuss fades.
If it does fade, of course. The whole project might instead end up an albatross hanging around the neck of the run-up to the 2020 Olympic Games and a potentially embarrassing boondoggle for a generation to come if not complete successfully.
As expected, the mainstream media has been having a field day with every new fandango; the foreign architect and the suggestion that a homegrown plan would have been better value only add to the tension. Bizarrely and rudely, the Japanese headlines have at times referred to the architect as "Zaha-shi" (Ms. Zaha), rather than the correct "Hadid-shi" (Ms. Hadid).
At least we can rely on the Japanese Twittersphere to adopt the only adequate response to the absurdity of the furore: parody and mockery.
Behold Hadid's plan as a toilet.
…including one actually in use!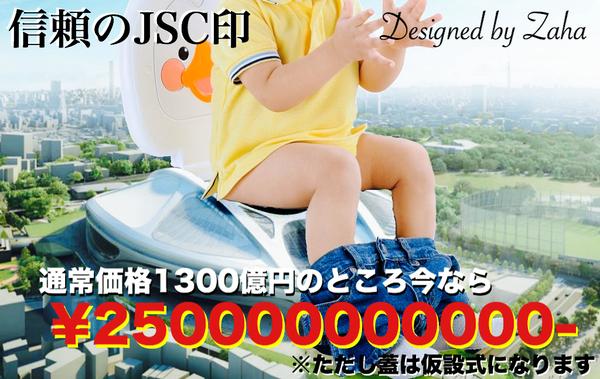 Image via @moss3rd
Or as the SCV-70 White Base from the Gundam franchise.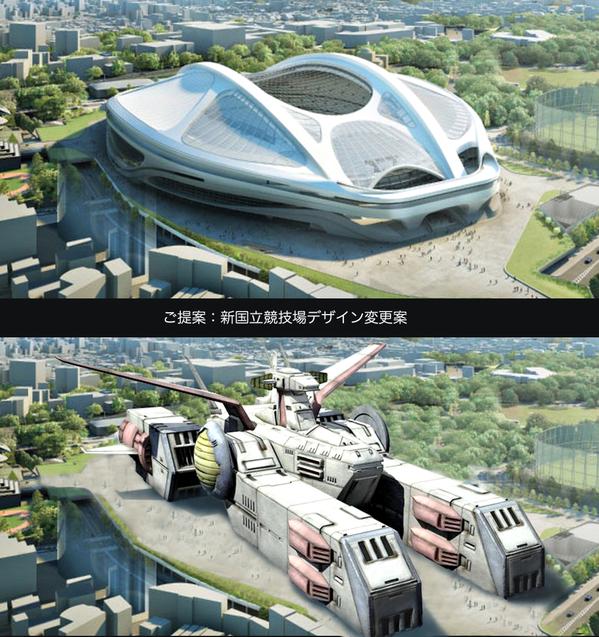 Image via @arakichi1969
In time for the new Star Wars movie, here is the stadium as the Millennium Falcon.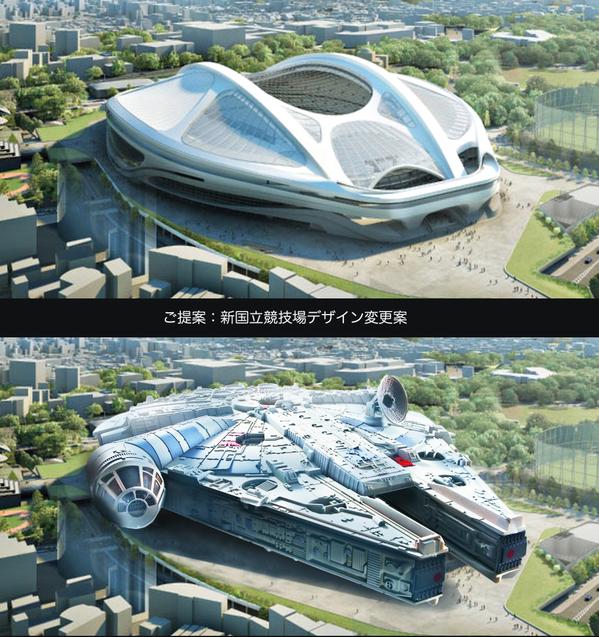 Image via @arakichi1969
The same artist had other design suggestions too…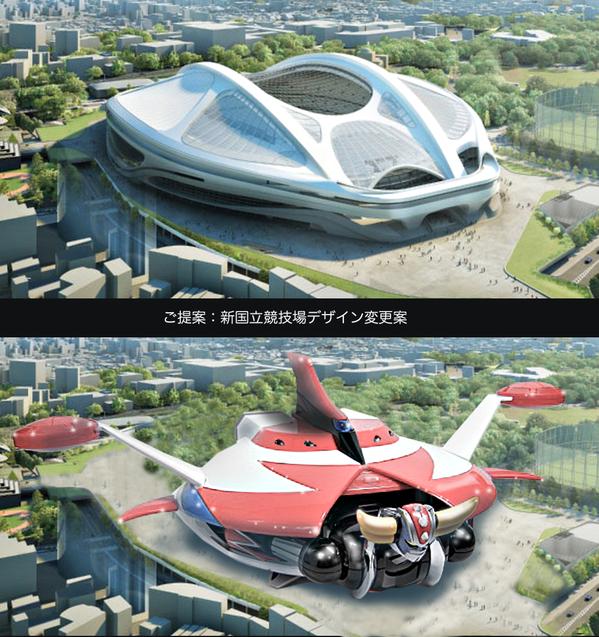 Image via @arakichi1969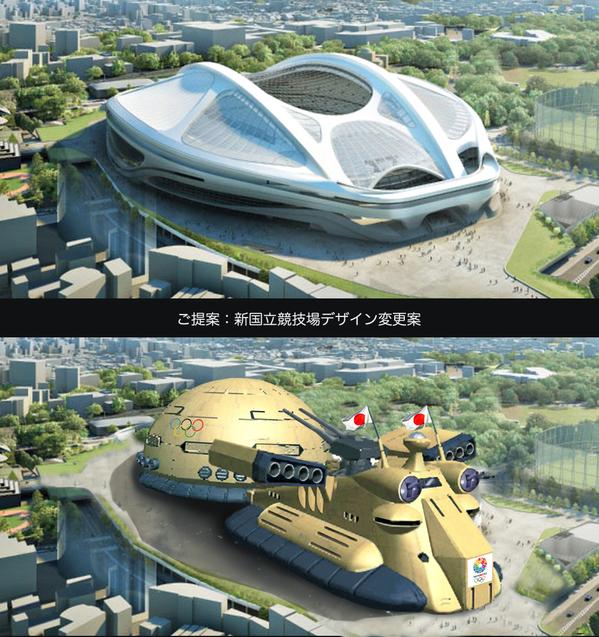 Image via @arakichi1969
While others reimagined the stadium with monsters.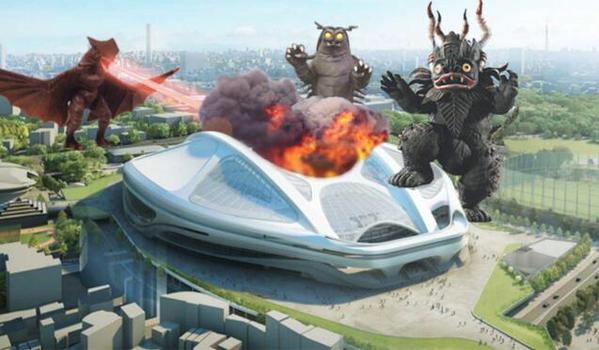 Image via @TOKYO_DEMOCRACY
Work on the controversial stadium is set to begin in October and be finished in time for the Rugby World Cup in 2019. Cost-cutting measures have only been introduced to two features: the expensive retractable roof will not be added until after the Olympics and 15,000 of the stadium's 80,000 seats will now be cheaper temporary models.