The "beer girls" (uriko) at baseball games are a somewhat iconic image of sporting events in Japan. They can be found walking around the stands with beer backpacks, always ready to pour you out a cold sud with a smile on their youthful faces.
But what about people who fancy a different kind of beverage? Luckily fans of Japanese sake (nihonshu) can now also partake in this fun part of attending a public sports game.
In what is apparently a first in Japan, sake servers will start offering the traditional Japanese alcoholic drink from this weekend at Kobe's Koshien Stadium, home to the Hanshin Tigers and is most famous for hosting the national high school baseball tournaments.
A Nishinomiya-based sake brewery, Nihon Sakari, will use a special server to sell nama genshu (fresh, undiluted sake) at the Hanshin Tigers and Yomiuri Giants game on April 7th, reports the Kobe Shimbun.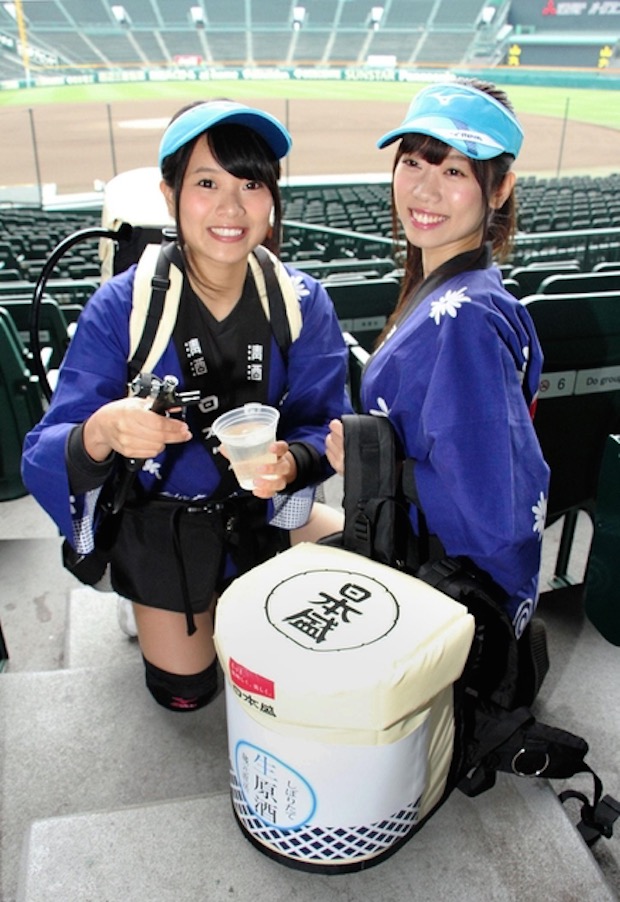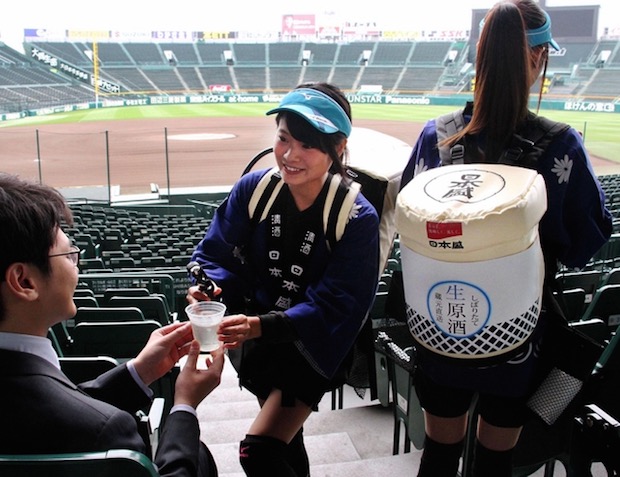 Like the established custom of beer girls, the sake will be served by young women carrying a 5-liter refrigerated cask pack on their backs. A cup (180ml) will sell for ¥550.
If you can't make it a baseball stadium you can still get a taste of the just-poured beer girl beverage thanks to the Beer Hour Stadium Foamy Head Dispenser.