With the resignation of Naoki Inose last month over a financial scandal, the position of Tokyo Governor is about to become vacant.
While some pondered whether right-winger octogenarian Shintaro Ishihara might make a comeback from his second attempt at a career in national politics (which has basically produced nothing but a whimper of a new party), one of the main contenders at the moment seems to be Toshio Tamogami, a former chief of staff in the Air Self-Defense Force. And now Ishihara has publicly backed Tamogami for the job.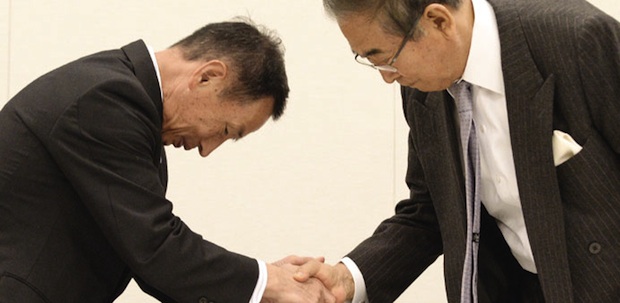 Whereas Ishihara and his successor Inose were challenged by the likes of comedian and Miyazaki governor Hideo Higashikokubaru and Watami restaurant chain president Miki Watanabe, so far few strong candidates have yet to emerge. Tamogami is in with a real chance, which is hardly the best example for Tokyo to be setting as it looks to hosting the Olympics in 2020. It has not been announced yet who the ruling LDP or opposition DPJ will field to challenge Tamogami, though bipartisan former Cabinet Minister Yoichi Masuzoe has thrown his hat into the ring as an independent.
Toshio Tamogami (65) was fired (with a very big pension allowance) in 2008 when he wrote an essay denying Japan's role as an aggressor in the 1930's and 1940's, which shocked many at the time that such nationalist rhetoric could be spouted by a major staffer in nation's ersatz military. However, he did this just before he would have to retire anyway and has since gone on to enjoy a career as a pundit and writer. He is also a leader of a far right group, Ganbare Nippon.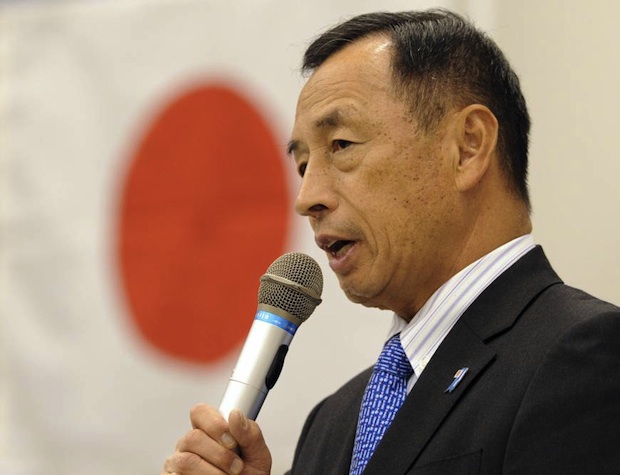 Tamogami is alleging his best qualification for the job of running one of the biggest economic powerhouses in the world is that he has military training, which would be useful if the Chinese or Koreans (either one) invade if there is a major earthquake or emergency.
His marriage with Tamogami is very appropriate, considering that Ishihara is the crackpot veteran who tried to purchase the disputed Senkaku Islands in 2012 with Tokyo public money (he was forced to back down and instead call for "donations" from citizens).
Tokyo citizens, the future of the city is in your hands!