Despite all the media fanfare and money spent on advertising the campaign, the jury is still out on whether Premium Friday was a success or flop.
The campaign launched by METI (the Ministry of Economy, Trade and Industry) asks companies to let workers off at 3pm on the last Friday of every month. It has received endorsements from several major corporations, including SoftBank Group, Mitsubishi Motors, Sumitomo, Suntory Holdings, and Shimizu Corporation.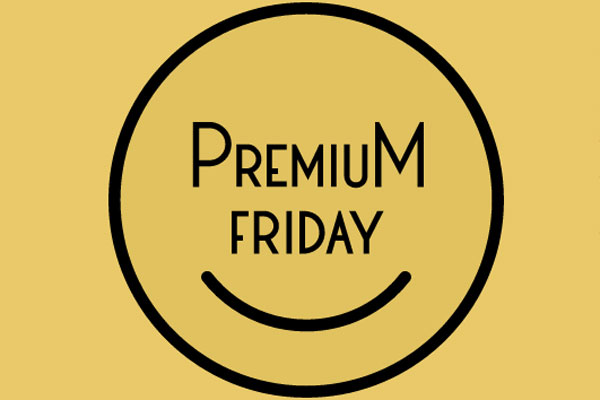 Kyodo reports that 10.5% of respondents to an online survey were encouraged to leave their desks on February 24th but only 3.7% of people in the Tokyo area actually did so. Many have noted that the end of the month is typically a busy time for people working in accounting and other areas, and it is unrealistic to expect the employees of an office to depart en masse at an arbitrary time in the afternoon.
As part of the promotion for the campaign launch, Prime Minister Shinzo Abe also left his own office early on February 24th to attend a Zen meditation session and then a music concert.
The campaign is intended as a scheme to boost consumer spending and also change Japan's notorious work culture, which has come under scathing criticism yet again following the much-publicized ruling late last year that a young Dentsu employee's suicide was a case of karoshi (death by overwork). The 24-year-old Matsuri Takahashi took her own life in December 2015 after putting in over 100 hours of largely unpaid overtime per month at the advertising agency giant. The controversy prompted the president to resign. However, the issue lies primarily with an endemic work culture that insists employees must stay even when they have little to do and when productivity so late at night is low. This writer was once invited by a major advertising agency to attend a "creative meeting" that was scheduled to start at 10pm. I declined since it was outside regular business hours and my fee did not reflect this commitment. I later heard that this "creative" gathering finished at around 4am the following morning. And the project was still a shambles.
There has been a movement in recent years to name and shame such so-called "black corporations" who overwork and exploit their employees. There is even an annual award given to the "best" (that is, worst) black corporations. This campaign has affected Miki Watanabe's political ambitions after his chain of izakaya restaurants was repeatedly exposed as exploitative.
Rather than government-led gimmicks and public displays of temporary morose from those at the top of such corporations, arguably the only effective solution is injecting some reason and humanity into the middle management.
For more opinions on this subject, here is Timothy Langley, Michael Cucek and Dr. Nancy Snow from the Tokyo on Fire podcast discussing the debut Premium Friday.