At a glance, Japan's roadways would seem plenty dangerous: a high pedestrian count, non-existent bike lanes, an increasingly elderly population behind the wheel, Pokémon Go. But despite the slew of danger-making variables, the nation's streets are becoming safer, recording fewer traffic deaths last year than in any year since 1948 when the government started tracking these data. While this is unquestionably good news, for two Japanese technology companies it's not good enough as they seek to bring the count closer to zero. Their solution: a drowsiness-detecting undershirt.
Toyobo and Union Tool are co-developing a drowsy driving detection system using Toyobo's high-tech Cocomi material and Union Tool's "Safe Driving Support Tool Drowsiness Notifier DSD," an algorithm that identifies a specific pattern of electric signals unique to the heart's rhythms at the onset of sleep. This is an upgrade of a similar technology Union Tool debuted back in 2015, a belt-like device that fastens at the torso and attaches to the skin via gel-capped electrodes.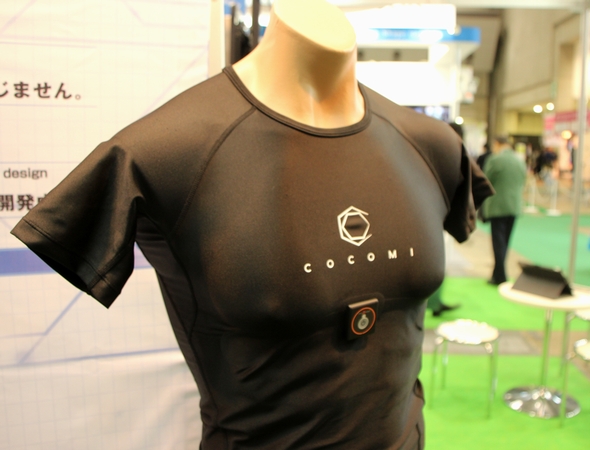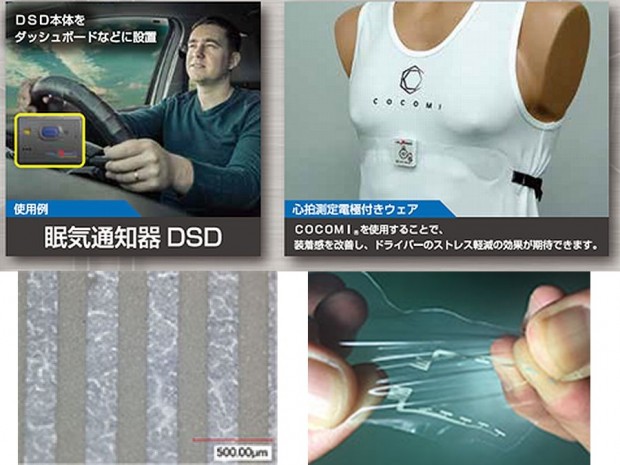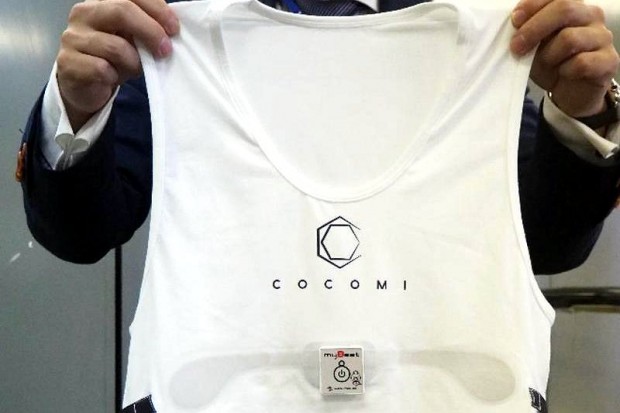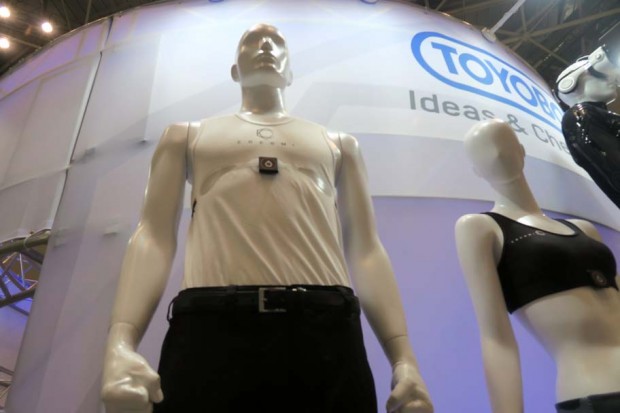 The advantage of Cocomi is its thinness (0.3mm), high precision and conductivity, and convenient flexibility. It moves naturally with the body without sacrificing functionality unlike many wearable devices today, which tend to be bulky, uncomfortable and frequently inaccurate in their readings. Cocomi's low electrical resistance, on the other hand, means it can collect high-accuracy biological data.
Cocomi is currently being tested by Chunichi Rinkai Bus Company in Yokkaichi City, Mie Prefecture. If its works as announced, the undershirt should sound an alarm when bus drivers begin to drift off during longer hauls. While Cocomi is set for a full release later this year, for road safety campaigners its introduction couldn't come soon enough.

Images via Nikkan, 1242.com, Madame Cotton Fashion Watching