During the Great East Japan Earthquake on March 11th, 2011 many of the victims or people affected were children. So the Pokémon With You project was started to support the disaster-struck region and give children there the feeling that Pokémon will always be with them.

Pokémon makes them smile again, helping them to face tomorrow and making their dreams come true.
One of the Pokémon With You projects is the Japan Railway East Pokémon train, a sightseeing train.
For the first time the train isn't simply just decorated with Pokémon on the outside, but the whole interior also now takes the passengers into the world of Pokémon. This includes a playroom that looks like a forest, and also so-called "communication seats" to enjoy the scenery outside together with the family or friends while having a nice chat.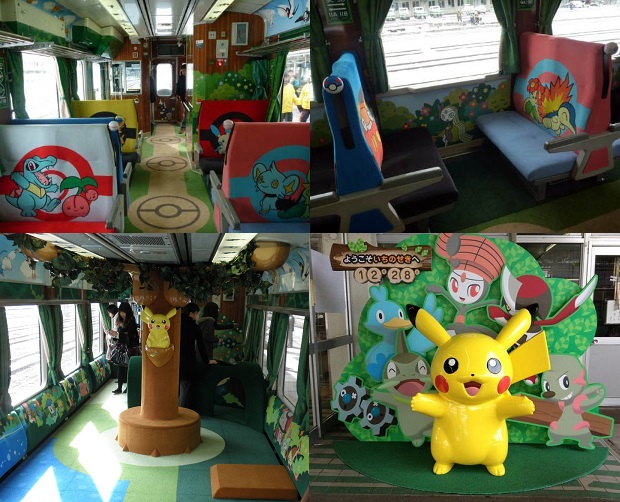 Since December 2012 the train has been running between Ichinoseki station and Kesenmema station with several stops to collect stamps and take pictures at the photo spots with Pikachu and co. Of course, you can also buy merchandise charity to support the children in the Tohoku region.