Next year, Kalita will be 60 years old, and in those six decades Kalita has become one of the world's leading brands in pour-over coffee. From its humble beginnings as a coffee filter company, Kalita now produces a wide range of coffee-brewing essentials, including elegant steel kettles, heat-resistant glass servers and, of course, their award-winning coffee drippers. This year, the company is releasing one of their most exceptional products yet: the Kalita Coffee Mill Paulownia Hand Grinder.
Inspired by traditional Japanese kiri, or paulownia, wooden chests with their careful craftsmanship and ornamental detailing, these coffee mills are as much a tool as they are an art piece. Craftspeople of Niigata Prefecture's Kamo Kiri Tansu make each coffee mill by hand, selecting wood for their beauty and grain pattern as they have for over 200 years. The wood is then painstakingly carved, grooved and sanded in order to create airtight joints when fitted together. The drawers are similarly airtight and shut flush with the body — so much so that storing beans in the drawers helps inhibit oxygenation and preserve freshness.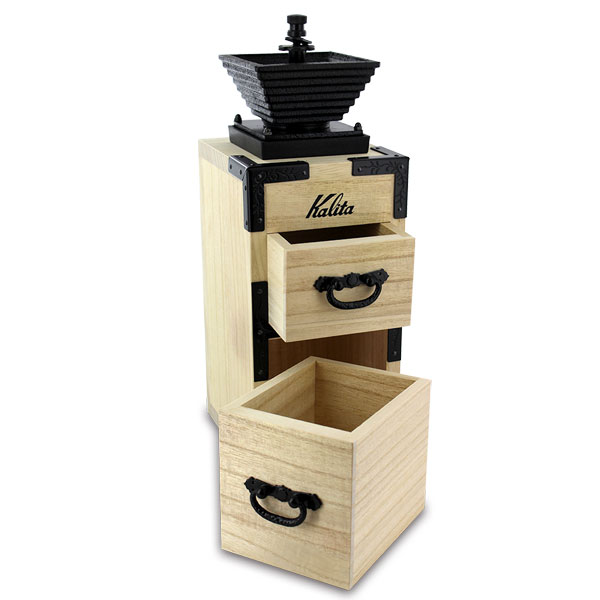 Any coffee drinker worth their salt knows that grinding beans immediately before brewing is integral to making the most delicious cup. Pre-ground coffee releases the beans' aroma and delicate oils, exposing them to oxygenation, which can alter their flavor and break down chemical nutrients. These plastic-free manual grinders can help with the timing. You can also adjust the grind from coarse to extra fine for precision-flavor extraction.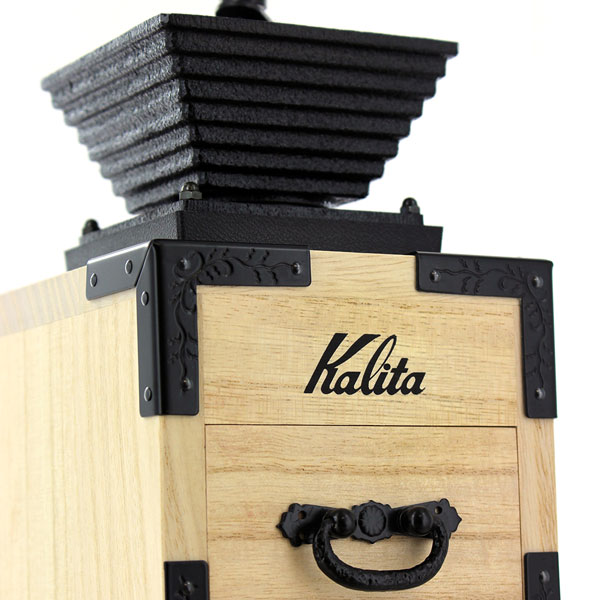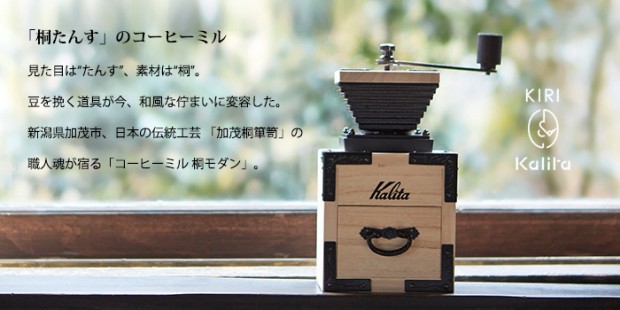 Since its 1958 founding, Kalita has been steadfast in their belief that coffee tastes best when care and attention is paid to the brewing process. Because of this belief, they've weathered the advent of electric brewers and countless coffee trends that have sought to hasten the process. Their patience has paid off as coffee lovers the world over have begun opting for the slow brew.
Available in single and double drawer versions, order now to receive your own specially made coffee mill with a unique serial number.