And then there were five. Japan's Ministry of Land, Infrastructure, Transport and Tourism has selected five finalists for the Tokyo 2020 Olympics and Paralympics license plate design contest. Now the ministry is asking for your help in narrowing down the competition to one.
Between January 6th and 31st, the contest solicited submissions from artists and designers throughout Japan, receiving a total of 96. Since then, the Design Selection Committee, headed by museum director Yuji Akimoto of Tokyo University of the Arts, has appraised the formidable lot looking for designs demonstrating the most creativity, aesthetic appeal, and those that most embody the spirit of the games. Here's what they chose: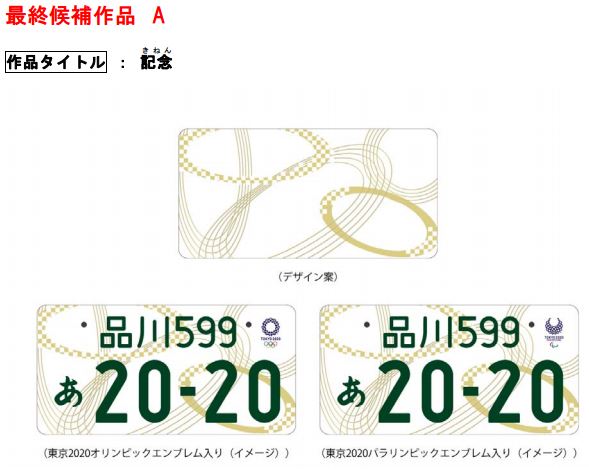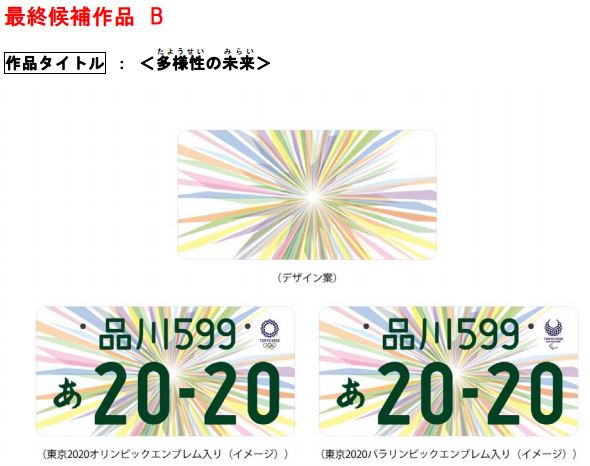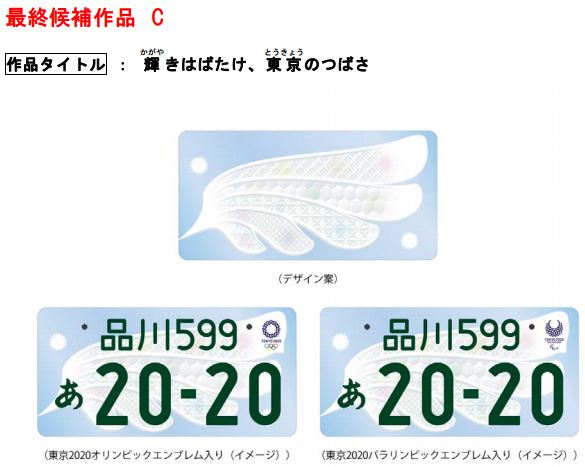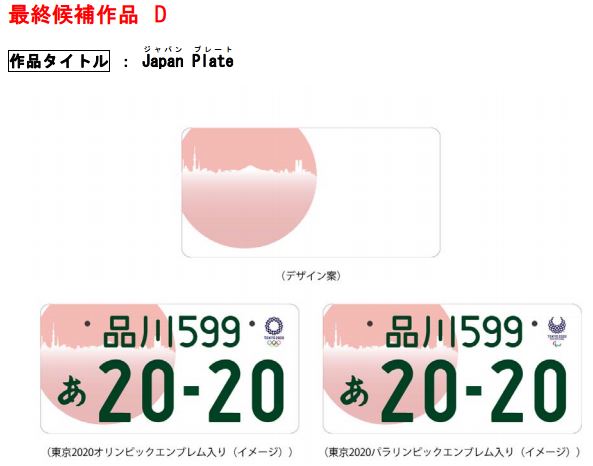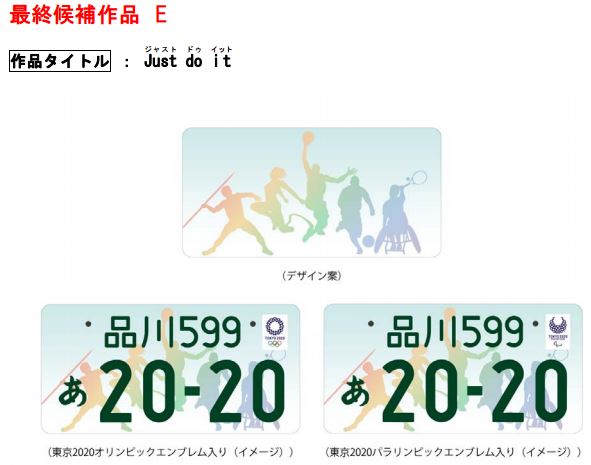 Now the ministry wants to know your opinion: Which design do you like most? Which do you think most embodies the spirit of the games? When voting goes live on July 3rd, you will be able to vote online (Japanese language only), as well as via email or postcard. The deadline is July 12th.
The ministry is also asking for internet sleuths to notify them if "any of these five designs resemble established designs, or breach copyright." This is an obvious effort to prevent a similar fiasco to the one that happened in 2015 where a designer was found guilty of plagiarism for his Tokyo 2020 logo design. Fortunately they settled on these: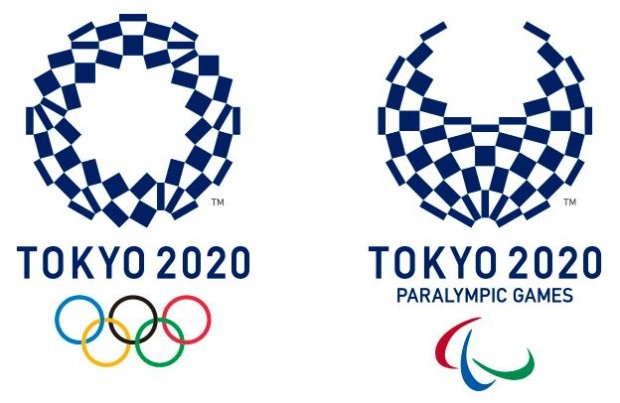 The winning design will be announced at the end of July and will be made available to the public from October 2017. If you're a collector, you'll be able to add them to your Tokyo 2020 swag collection, along with your commemorative coin set. If you're more interested in the plate's intended use, feel free to affix one to your car, provided, of course, you live in Japan.