Is it a musical instrument? Is it a coffee maker? Or just a wacky Rube Goldberg machine?
Well, it's kind of all three.
At the Nescafe Harajuku cafe from December 2nd until December 25th, visitors can experience a unique contraption created by music artist Shuta Hasunuma.
Coffee Moment Ensemble is 3.5-meter-tall wooden installation is a quasi-xylophone featuring hundreds of pieces of wood and keys. Perhaps unsurprisingly, the instrument is shaped like a coffee cup.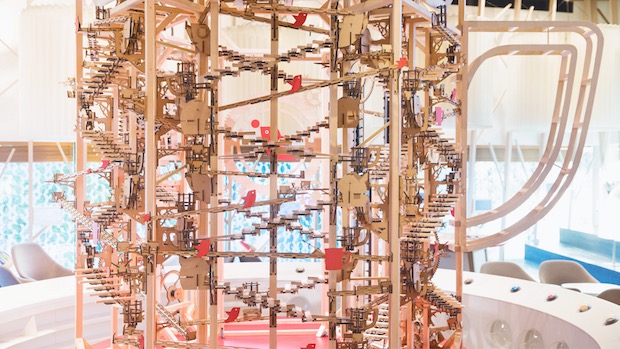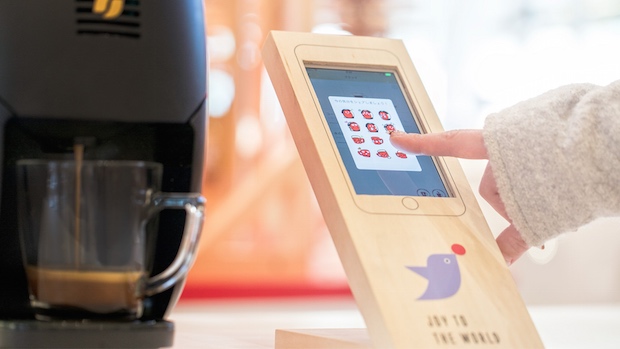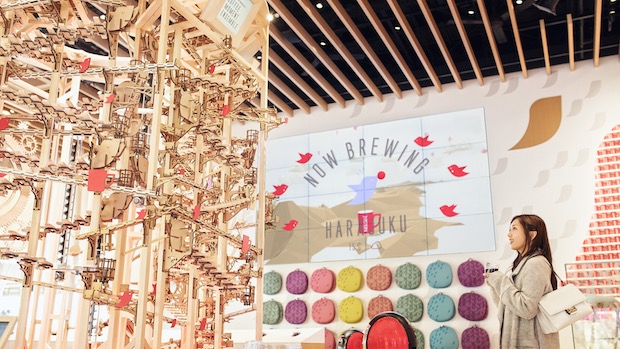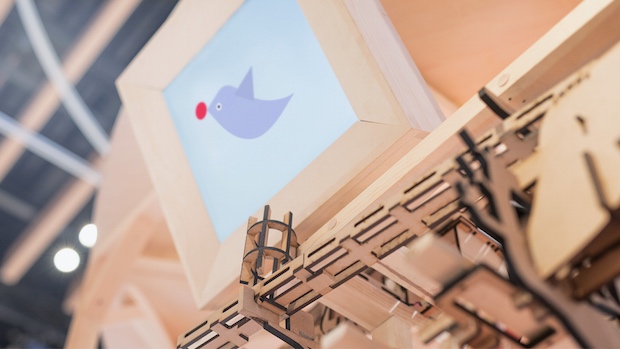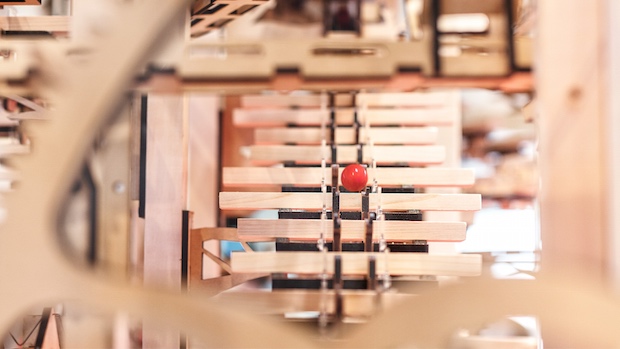 It is fully playable, too. Customers can order a cup of joe on an interface equipped with the Nescafe Barista i app. There are also six "moods" options which you can select to match your current state of mind (happy, laughing, sad, filled with love, relaxed, sleepy). The wall display then starts and seasonal music in the style of bird song plays on the xylophone. A ball rolls along the Coffee Moment Ensemble, starting the music that entertains you while your coffee is prepared by the automatic Nescafe barista.
As this is ostensibly a Christmas-themed event, the music is either "We Wish You a Merry Christmas", Joy to the World" or "Winter Wonderland".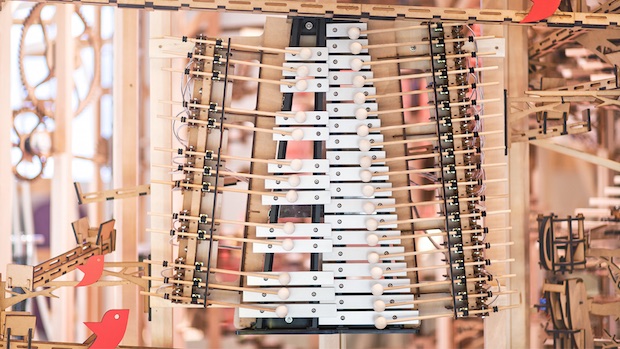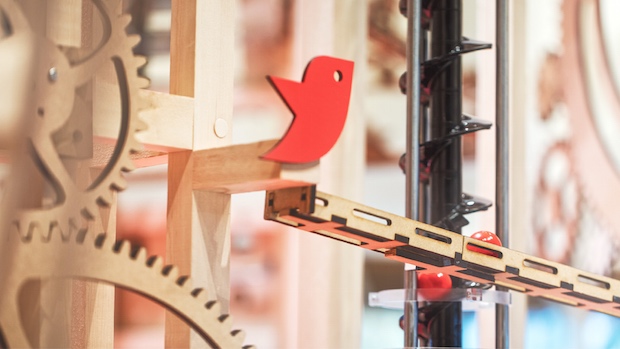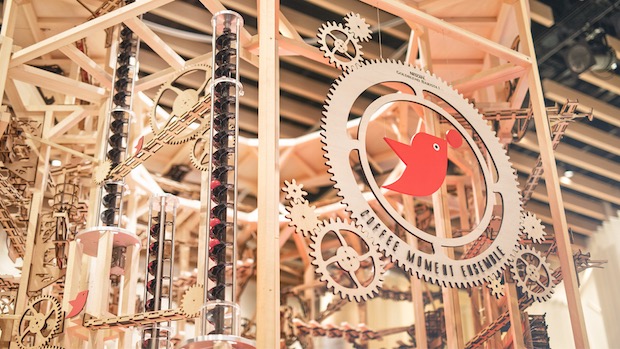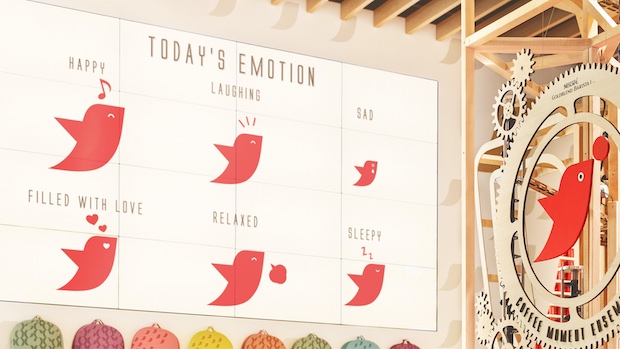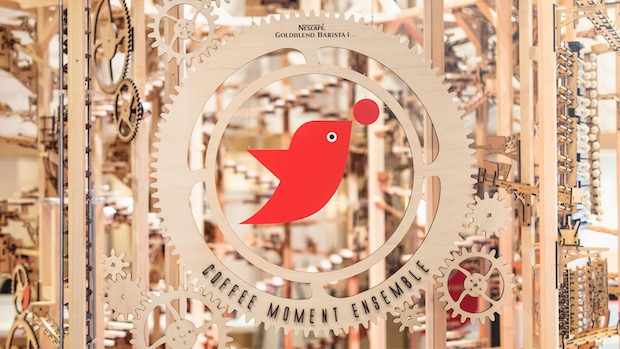 Hasunuma also played a special live performance with his giant instrument on December 14th.