We have been following recent developments in the Tokyo book store world with interest.
From gimmicks like Book and Bed Tokyo — a bookstore-themed hotel — and the actual opportunities to stay overnight at Junkudo, a real book shop in Tokyo, to the revamp of the Muji store in Yurakucho with spirals of bookshelves, and the silent disco "book bar" Mori no Tosho Shitsu, it is cool to be a bookworm these days.
It started with such hipster favorites like Shibuya Publishing & Booksellers, near Tomigaya, and B&B (Books and Beer), an event space with a highly curated selection of books that opened in Shimokitazawa a few years ago (part of the growing gentrification of the area). In addition, Tsutaya has reinvented itself from the Japanese version of Blockbuster for the new century to being a sophisticated bookstore with chic ventures in Roppongi, Daikanyama and Shonan.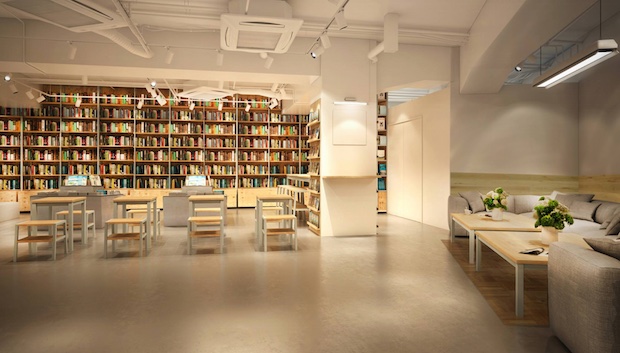 The latest example is Book Lab Tokyo, which opened on June 25th in Tokyo. Featuring 10,000 books with a particular focus on cooking, design, architecture and business books, it also has a coffee stand that serves drip brew coffee during the day and craft beer at night. The "lab" is open from 8am to midnight. In other words, the third-wave coffee and craft beer trends in Tokyo have dovetailed with the high-concept bookstore movement.
Like Mori no Tosho Shitsu, Book Lab Tokyo was partly crowdfunded. It is produced by the start-up Labit, which is led by a 25-year-old.
Book and Bed Tokyo in Ikebukuro is also so popular now that it has its own pajamas. When you stay over the "bookstore hotel", you can rent these snazzy PJs. They were put on sale earlier in June but sold out in 15 minutes!