A new inexpensive hotel will open in Kansai International Airport in March 2017 in the style of a capsule hotel.
Guests to the tentatively named First Cabin Kansai Airport in the Aeroplaza complex near terminal 1 building can stay in mini booth-type rooms, designed for passengers hoping to get a few hours' rest before a flight. A stay will cost as little as ¥5,000 per person.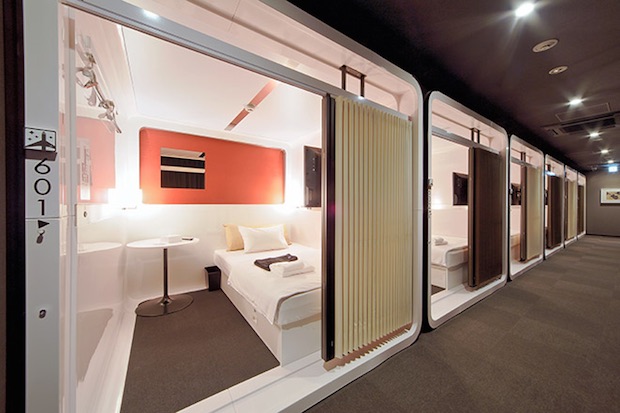 From the look of the initially released images, First Cabin has chosen a design for the reception and lounge that presents a modern take on a classically Japanese aesthetic. Although the guest rooms are more like cubicles, the model of the hotel is very similar to that of capsule hotels, which are making a comeback.
Kansai Airport, or KIX, has been operating 24 hours a day since a second runway opened in 2007, and passengers will benefit from using the inexpensive rest facility ahead of flights departing late at night or early in the morning.
The Tokyo-based operator plans to set up 153 "cabins" and a large communal bath. It will use space previously used by Hotel Nikko for meeting rooms on the land-strapped airport, which is built on an artificial island.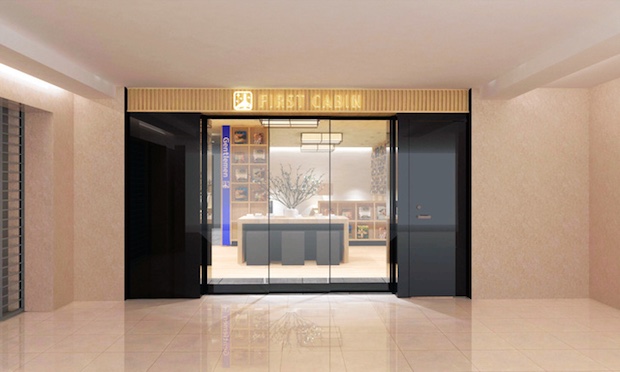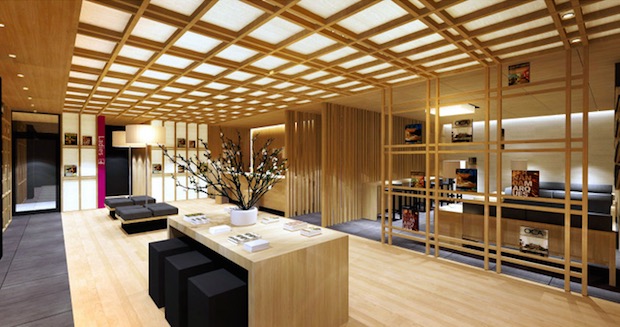 Long the lonely retreat of the desperate or intrepid budget traveler, capsule hotels were almost driven to extinction in recent times by the onset of cheaper options such as all-night internet cafes with shower facilities.
But instead of fading into redundancy, capsule hotels fought back, trading on their fame and unique concept. And so luxury and designer capsules were born, most notable the 9 Hours franchise that today has a branch in Narita Airport.
Capsule hotels are also associated mostly with male guests, though some would have female-only floors. To capture the new, chic demographic, the hotels are now paying more attention to women guests. A new, upmarket capsule hotel exclusively for women opened in Shibuya earlier this year.