Capsule hotels are one of the most iconic things about Japan but are an increasingly rare breed now since their old business model started to be undercut by all-night internet cafes.
They are also largely a male affair, since they were originally designed for traveling businessmen. Some capsule hotels have women-only floors, but still often remain in rather seedier areas of town and are not always very inviting from the outside.
There have been recent attempts to revamp the genre of accommodation, such as the "designer capsule hotel" 9 Hours in Kyoto and later Narita.
Nadeshiko Hotel Shibuya seems to fall into this trend and cleverly also targets the relatively untapped female market as inbound tourism continues to boom in Tokyo.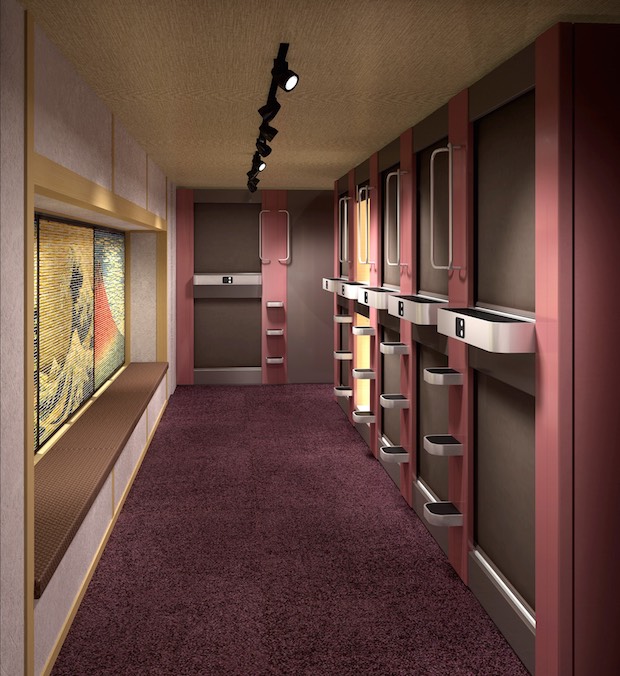 Opening April 1st across five floors and now taking reservations in English, the capsule hotel (whose name is a reference to a type of flower that also carries connotations of female beauty) is designed exclusively for women travelers. It features 24 capsule rooms and facilities such as a public bath, gift shop and izakaya.
The "cocoon-shaped" capsules themselves are a new type made with comfort in mind and the overall interior of the hotel has an arty, relaxing feel.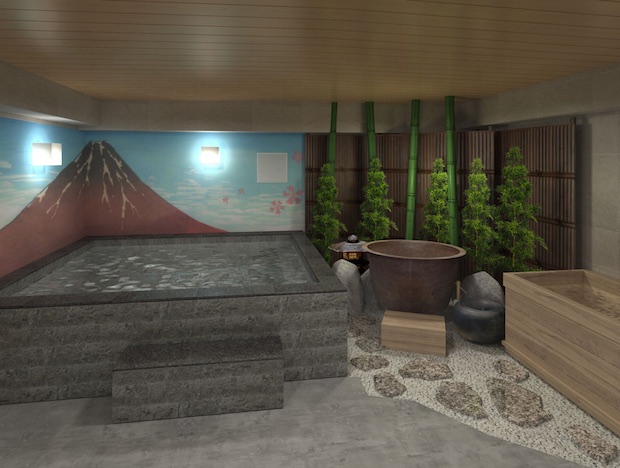 The sento looks particularly impressive with its Mt Fuji mural by one of only three bathhouse mural artists in Japan. The bath is also filled with traditional Japanese fragrances like yuzu, which should help ease some of the trauma of navigating Shibuya with your suitcase.
The gift shop offers the chance to try on a kimono so you can take a stroll around Shibuya. It also stocks food, drink and other items from around Japan.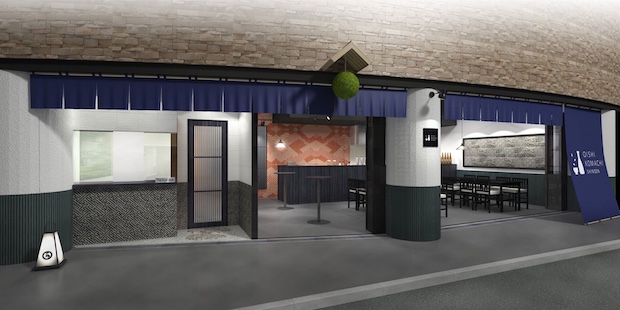 Gone are the days when the capsule hotel was somewhere for the cheapo or desperate. Guests at Nadeshiko Hotel Shibuya receive a pack of amenities and enjoy perks like free Wi-Fi. Even the Muzak is specially chosen by female employees of USEN, the company behind the hotel (and whose main business is actually producing much of the background music you hear around Japan).
Accommodation costs between ¥7,700 and ¥14,300, depending on the season, again demonstrating that this new generation of capsule hotels is adopting a whole new business model based on providing a quality experience rather than cheap lodging.