The creative agency Naked has produced an interactive event ideal for the summer, Flowers by Naked: Paradiso, now running at Tokyo Midtown in Roppongi until August 31st.
A previous version of the event held in January 2016 attracted over 70,000 visitors in a month, and this latest iteration is seasonally themed with flowers and digital art.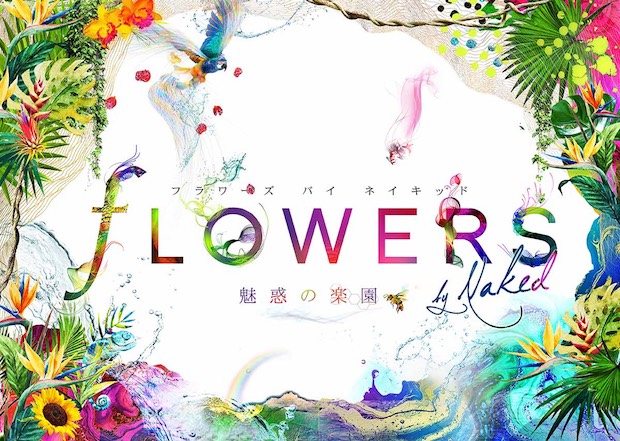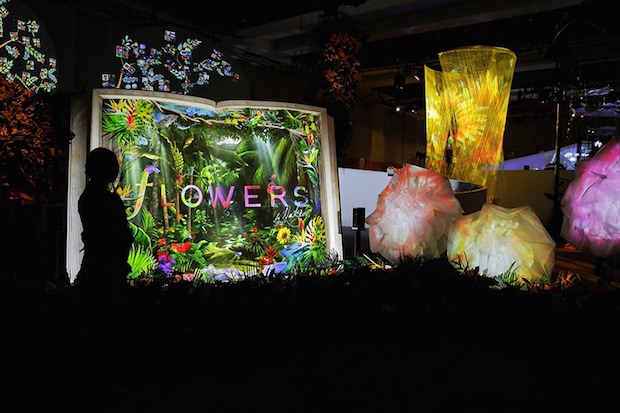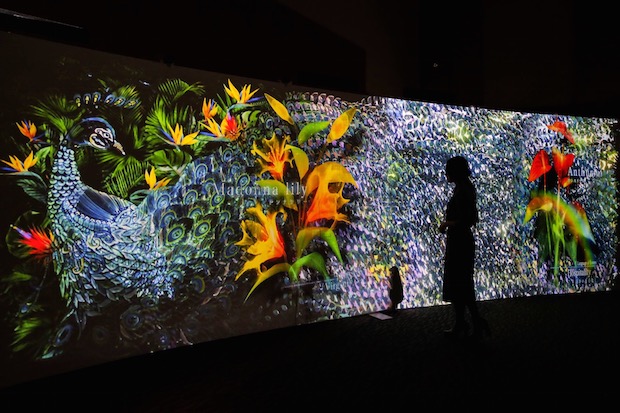 Led by Ryotaro Muramatsu, Naked brings its projection mapping expertise to the spectacular installations, which are arranged in the venue over eight sections.
Tickets cost ¥1,400 for adults.
Japan has become obsessed with flowers for these kinds of events and promtions. From the floral wonders of artist Mika Ninagawa to flower art of Makoto Azuma and the interactive digital blooms of teamLab, flowers seem to be one of the most reliably popular themes for commercial installations.
Odaiba is currently hosting a massive, immersive installation by teamLab that features millions of digital flowers.
Bolstered by the success of the similar Art Aquarium series of events, these selfie-friendly extravaganzas are now fixtures of the Tokyo summer.
There is some overlap between the two trends: teamLab also once created a special digital immersion event at Enoshima Aquarium, while Naked pioneered this kind of aquarium-projection mapping crossover at the same aquarium in Enoshima in 2014.
Naked has also designed a "fireworks" projection mapping event for Aqua Park Shinagawa, where a dolphin show is combined with digital effects.