The Japanese fashion magazine industry continues to suffer.
After the closure of prominent gyaru culture titles Koakuma Ageha, egg and Happie Nuts, another major magazine is closing down.
The last issue of AneCan will be the December one released in November, publisher Shogakukan has announced.
It was launched as a monthly in 2007 and targeted women around 30 years old. It was the "older sister" (ane) version of CanCam, the iconic magazine started in the early 1980s to reach women of college age.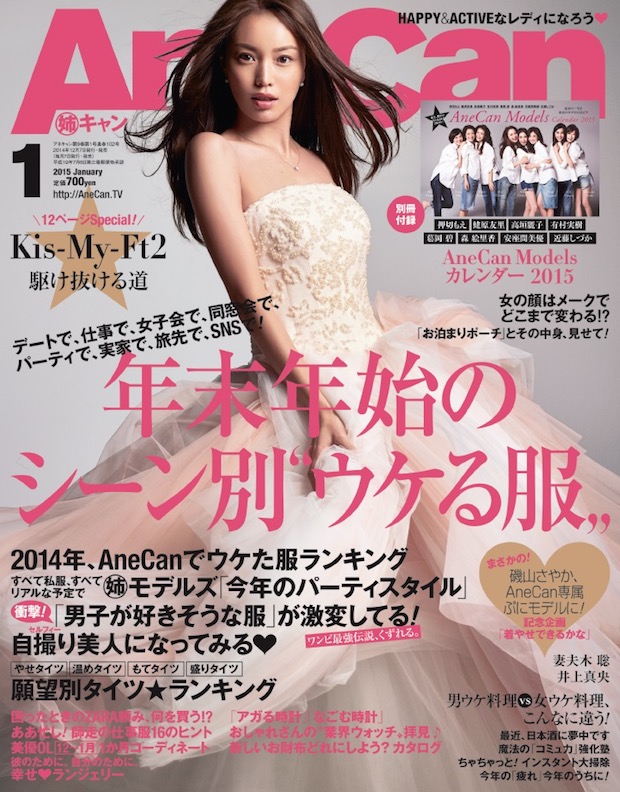 There was a lot of interchange between the sister magazines. Yuri Ebihara, the model who made CanCam a huge seller, "graduated" to the older AneCan in 2008. Likewise, another famous CanCam cover girl, Moe Oshikiri, moved on to AneCan when she got older.
Shogakukan molded a powerful brand between the two magazines, trading on the popularity of the cover models like Ebihara, Oshikiri, and Yu Yamada.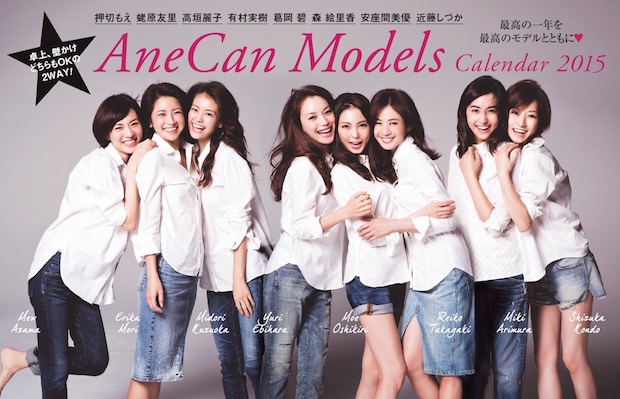 However, that was ten years ago and the industry and demographic has declined. The most recent figures at Japan Magazine Publishers Association say that AneCan only printed 80,000 issues for April to June, compared to 250,000 in 2008. Numbers for CanCam are also down to around a fifth of the half-million they were in 2008. (To stem the blood, it even resorted to a new gimmick in 2013: using a male model.)
The original models for AneCan like Ebihara and Reiko Takagaki are now almost 40, as is the readership, so they turn to different fashion magazines to reflect their changing lifestyles and tastes. Ebihara now models for Domani magazine, which is aimed at women in their late thirties.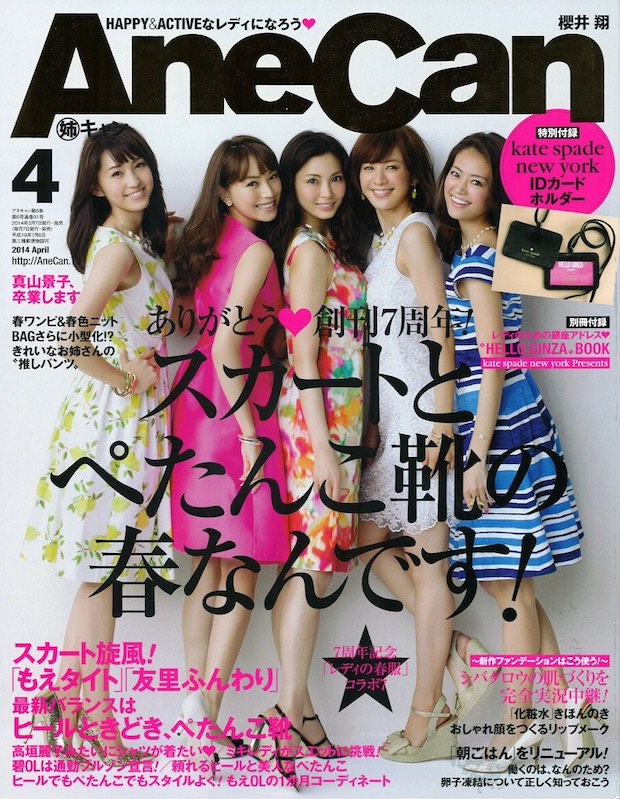 Along with Sweet, AneCan and CanCam also rode the "omake" giveaways model to success: readers were often buying the monthly magazine primarily to get the brand item that was included with it. This has faded but still continues. The current issue of AneCan includes a free Snoopy smartphone lens, which also indicates that women aged around 30 may well be the surprise driving forces between the Snoopy boom Japan is experiencing.