It's no secret that the Japanese like to be organized — and to do it in the most minimal way. The immense international success of Marie Kondo's "decluttering" methods is proof, though, that this punctilious approach can travel well and has a universal appeal.
King Jim is one of Japan's most innovative brands, producing items for office workers that are nifty, affordable, and fun. Its previous hits include the Rolto iPhone Screen Printer, Mezamashi Vibrating Alarm Earphones, and Wearable Futon Air Mat.
Now here comes its latest unique product and it's bound to delight fans of decluttering the world over.
The Katazukemasu Desktop Organizer is a modular multi-purpose office tool board.
You lay down the Base Sheet, put on all the items you want to tidy up, "draw" their outlines by taking out the sheet's small squares, and then put in their place the foam blocks from the Block Sheet. You are left with a tray for each of your tools in its own cutout case that you can keep in your drawer of your desk.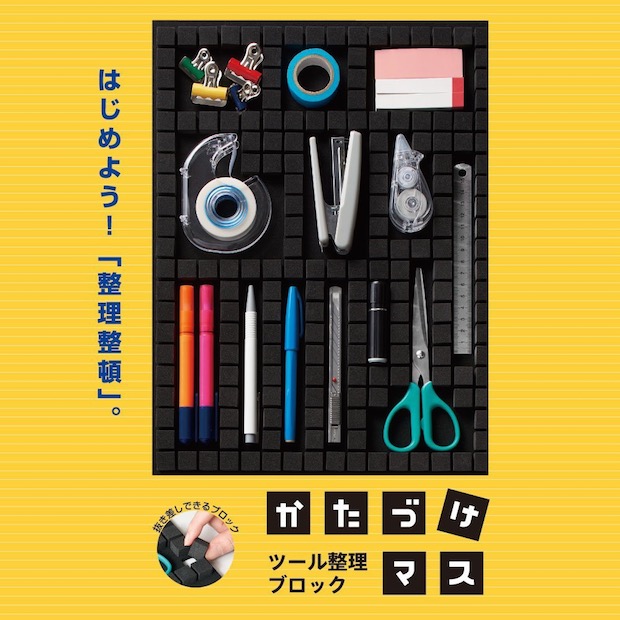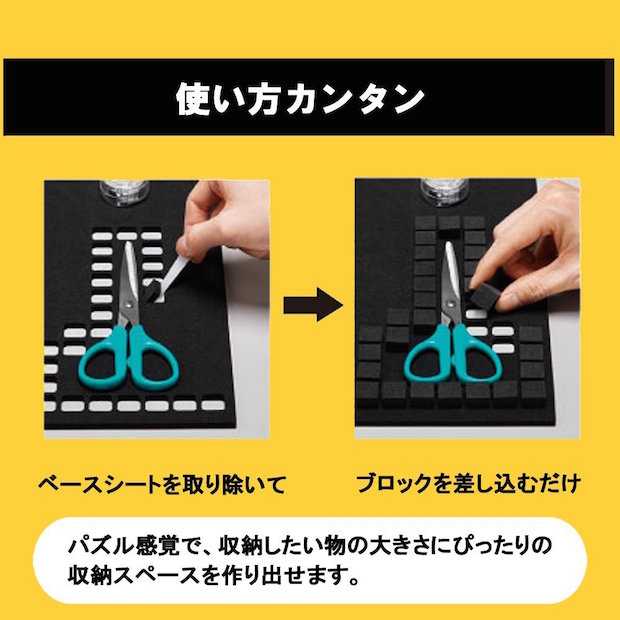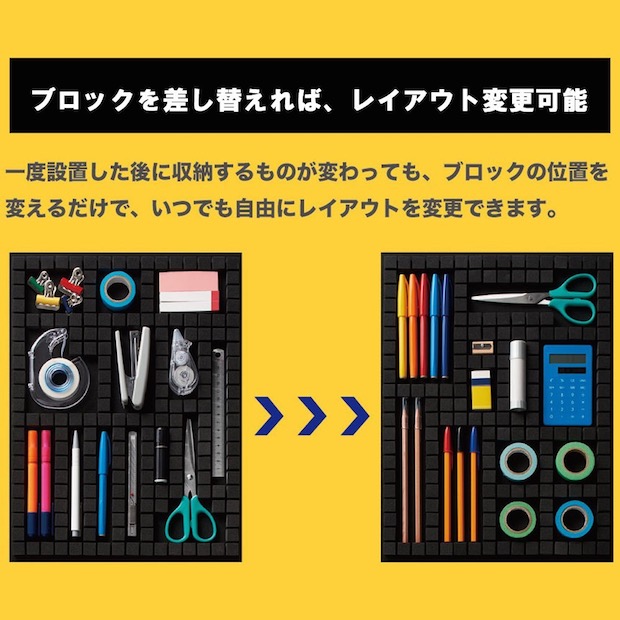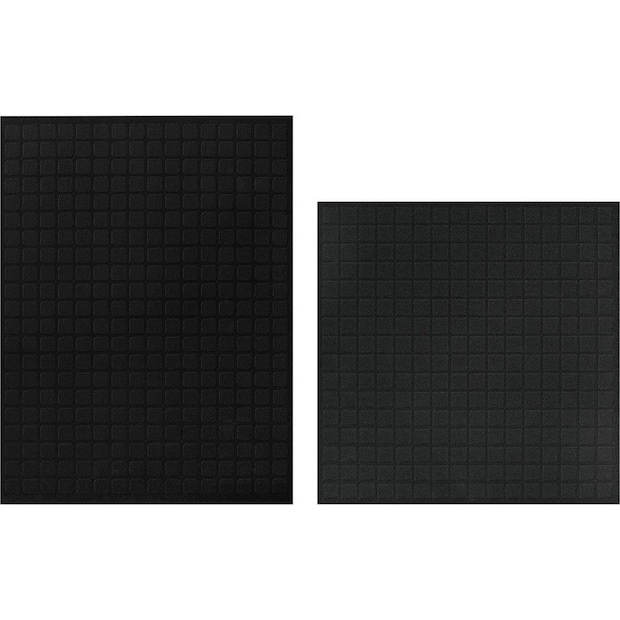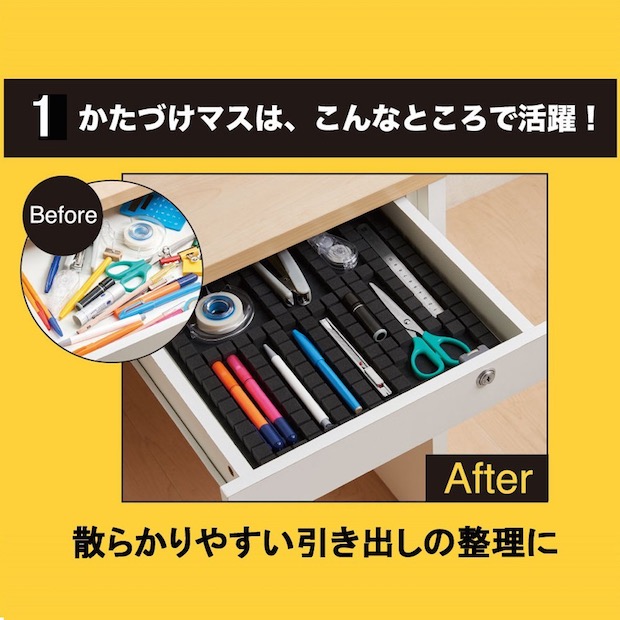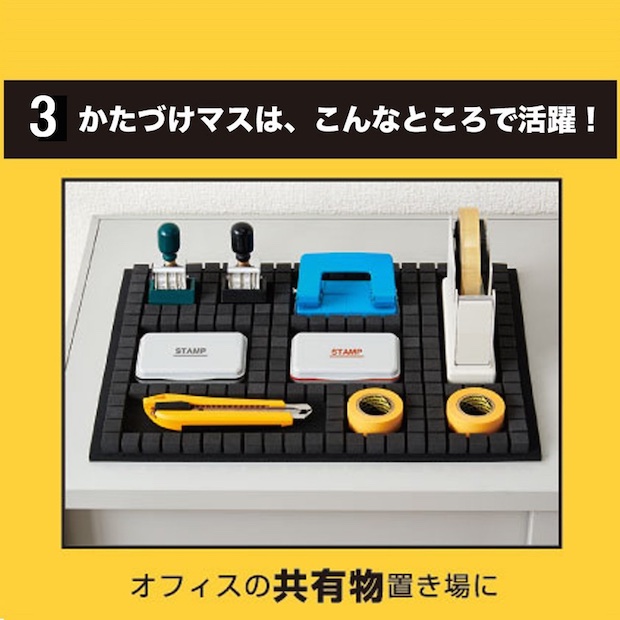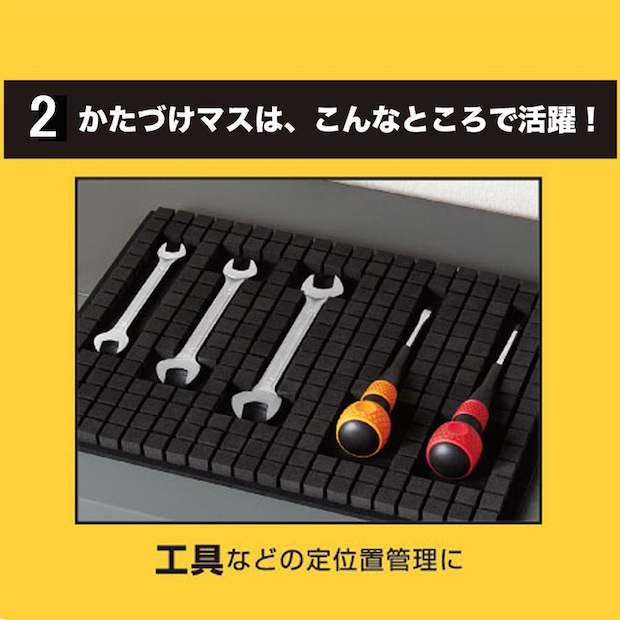 Though designed originally for stationery and office utensils (scissors, staplers, pens, and so on), there's stopping you from customizing the board to use it for other kinds of tools and storage needs.
The Katazukemasu Desktop Organizer is available now for international orders from Japan Trend Shop.