Do you work in a lazy office? Don't worry. Even office chairs can now self-park.
Nissan has created the Intelligent Park Chair, inspired by its Intelligent Parking Assist system for cars.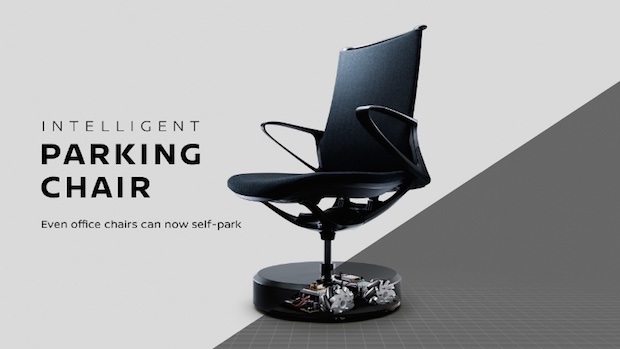 The furniture uses four motion cameras on the walls and wi-fi. Just command the chairs with a simple hand clap to return them (including multiple chairs at once) to their proper place underneath the table.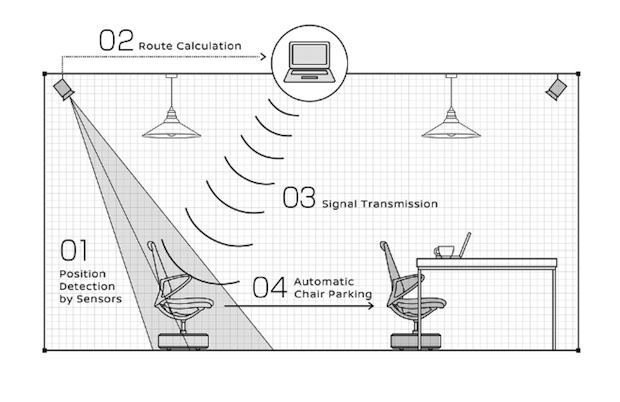 This certainly makes tidying up a meeting room or classroom a fast affair. Take a look at it in action.
As Nissan says:
The "Intelligent Parking Chair" is a unique chair that automatically moves to a set position. The chair includes a roller to automatically move 360 degrees paired with a system that indicates the target position. Four cameras placed on the room's ceiling generate a bird's-eye view to wirelessly transmit the chair's position and its route to destination.

With this innovation in office technology, Japanese businessmen are now freed from the troublesome task of arranging chairs, using this new technology already adopted in the X-Trail Hybrid and other Nissan vehicles.
This is a video showing the making of the device.
While sadly we can't expect this chair to be on the market any time soon (it's just a marketing stunt), you can visit the Yokohama Nissan showroom to see it up close from February 19th to February 23rd.