Visitors to Sanrio Puroland, the theme park with attractions based on Sanrio characters, can enjoy a whole new kind of entertainment from March with a kabuki-inspired Hello Kitty musical.
Premiering on March 10th, the Kawaii Kabuki: Momotaro by the Hello Kitty Troupe is produced in partnership with Shochiku and stars such Sanrio staples as Hello Kitty, Cinnamoroll, Badtz-Maru, Dear Danie, and Pompompurin — all dressed up in elaborate kabuki costumes.
The show is based on the famous folk tale of Momotaro, a boy born from a peach who goes on an adventure with a dog, monkey, and pheasant. With Hello Kitty in the lead role of Momotaro, the Kawaii Kabuki show blends acrobatics, genuine kabuki-style choreography, shamisen music, and video visuals alongside a classic story.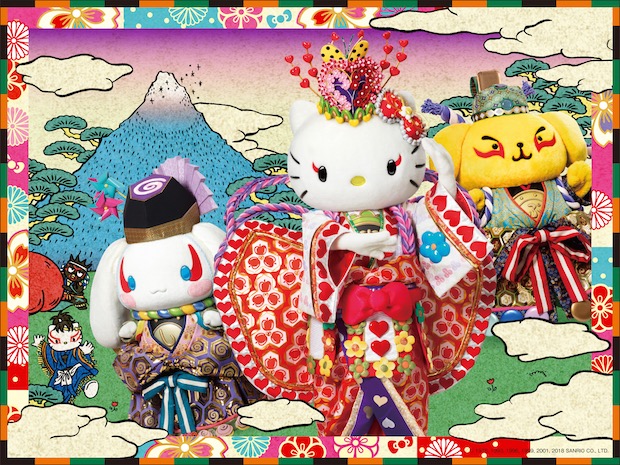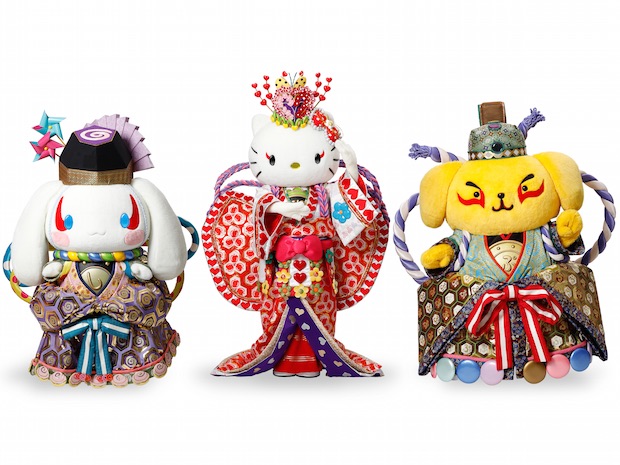 "We hope that Hello Kitty fans from around the world enjoy this unique and original musical, which blends for the first time, the traditional Japanese art of kabuki theater with the kawaii (cute) nature of the characters," said Aya Komaki, director of Sanrio Entertainment Co. Ltd.
Admission to Kawaii Kabuki: Momotaro by the Hello Kitty Troupe is covered by the regular tickets to enter Sanrio Puroland, which start at ¥3,300 for adults and ¥2,500 for children on weekdays.
Purists may be horrified, but kabuki has always pushed boundaries and its roots are resolutely pop and commercial. Shochiku is a regular corporation, despite its product being derived from cultural heritage and the rather impenetrable aspects of the content, not least the arcane language. It operates four theater venues in Japan, including two in Tokyo, and its kabuki output is by far better known and attended compared to the publicly subsidized kabuki productions at the National Theatre. Previous crossover and tie-up kabuki includes the One Piece Kabuki performances, based on the wildly popular anime and manga, and other so-called "Super Kabuki" shows, which combine the medium's love of spectacle with a more contemporary style. Shochiku also frequently stages kabuki productions overseas, including in Las Vegas, adapted for foreign audiences.
Sanrio Puroland's Märchen Theater has previously staged musicals with the director Amon Miyamoto and people behind Takarazuka Revue.