Get married with Hello Kitty!
Well, not quite.
But the latest licensed merchandise from Sanrio is pretty unusual. It's a marriage registration form.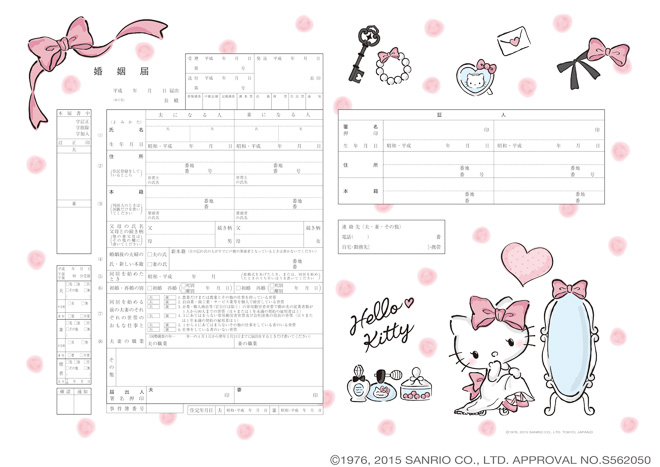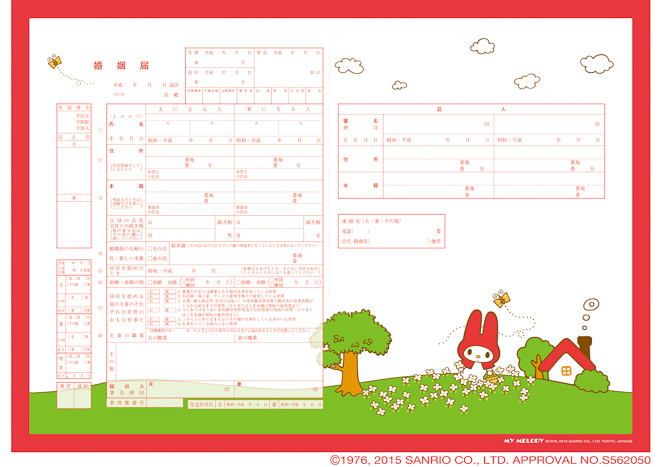 Yes, you can now commit yourself for life to that special someone using paper printed with Sanrio character themes, featuring Hello Kitty, My Melody, and Kiki & Lala.
Normally you get the form from the city or ward office, fill it in with witness names, and then submit. Hey presto, you're married. The ceremony and party are optional and some people don't even bother — or only get round to it quite some time after they are legally wed.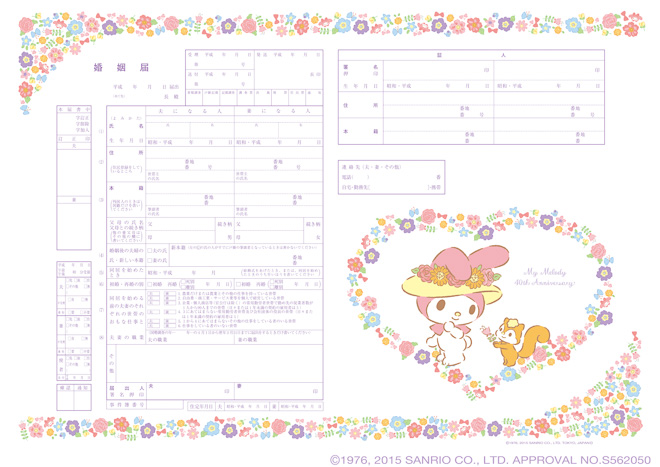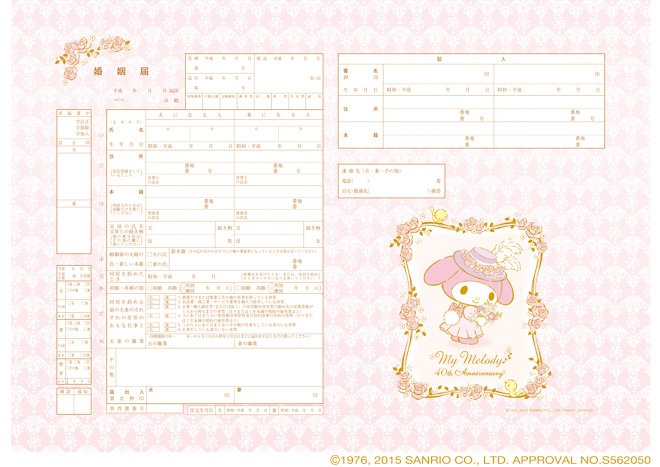 Essentially your marriage registration or application form (konin-todoke) is the only important document you need to complete to get married in Japan.
If the idea of registering your marriage with paperwork that is decorated in cute cats does not sound appropriate, you're clearly not an engaged woman in Japan!
Non-standard marriage paperwork is not unique. There are examples of regional ones with famous local landmarks.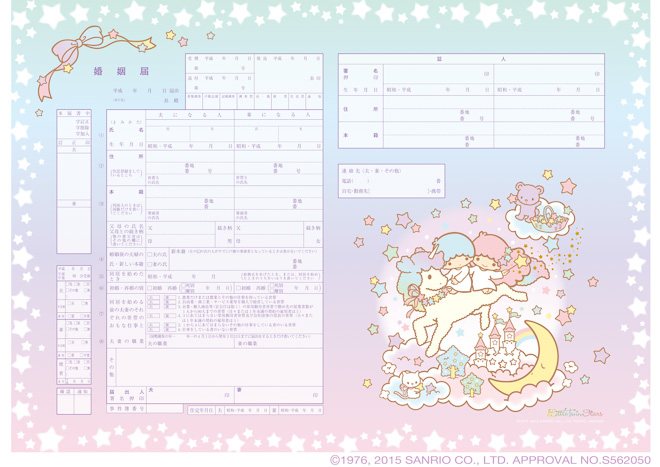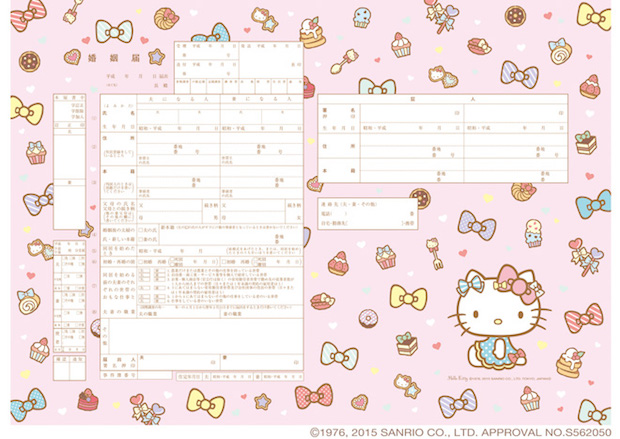 But the Sanrio is a new service from the "Design Loveratory [sic] for Marriage Paperworks", which is Japan's only online shop for customized marriage applications.
They charge ¥3,000 for the paperwork.
On top of the new Sanrio designs, they also have ones with photos of beautiful scenery from around the world (ostensibly you choose a place where you want to go as a couple) or with personal shots
While some may find this tacky and others romantic, we can think of a more practical flaw. In Japan, you don't get your konin-todoke back. Once you hand it in over the counter, it's gone — to be filed away on some dusty shelf in the city office. So if you customize or personalize yours, who will actually get to appreciate it?