Head into a KFC in Japan on March 1st and if you're clumsy enough, you can get a free drink.
The Ebisu branch of KFC is running a special campaign rewarding those poor souls among us who have dropped their mobile devices and cracked the screens.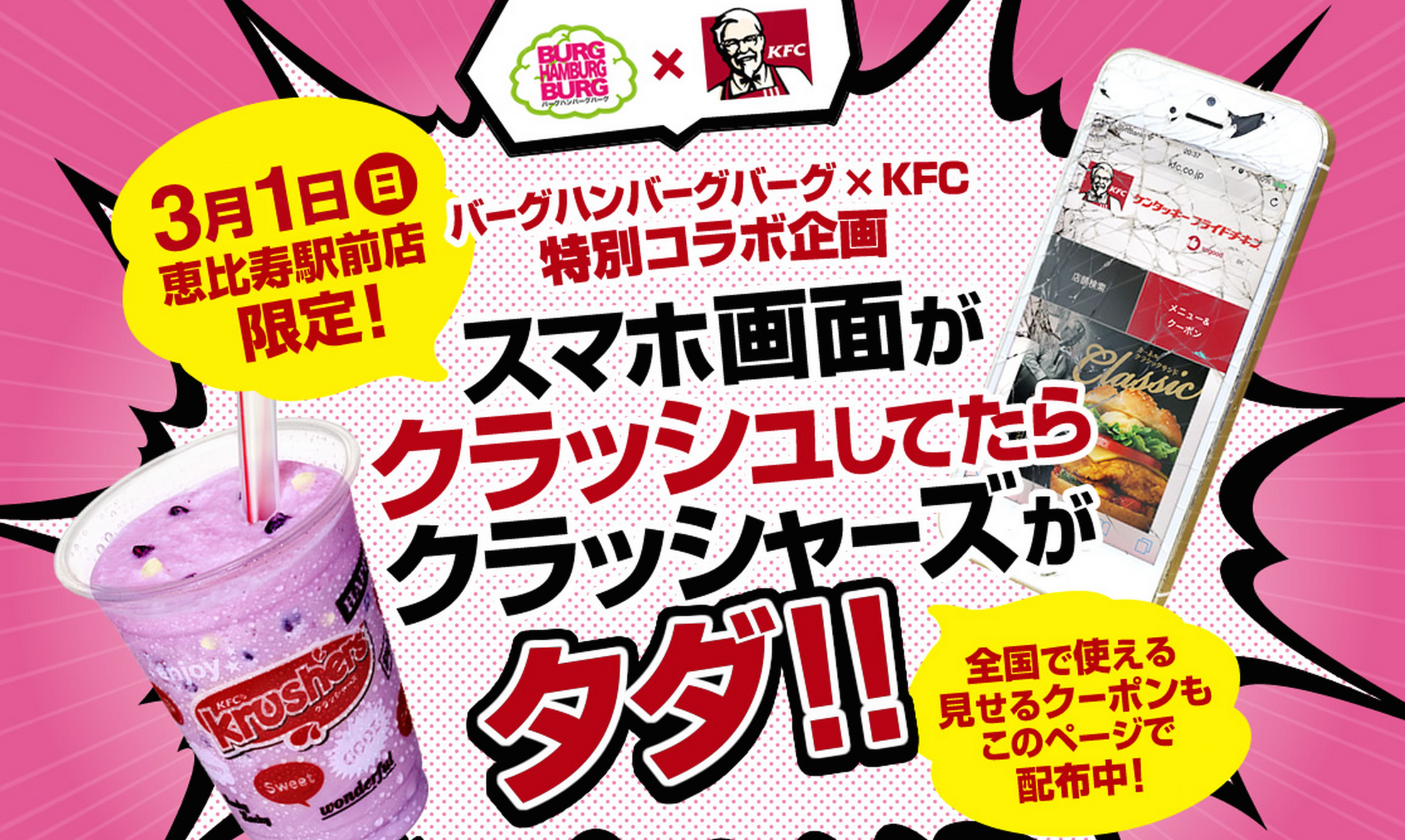 If you haven't had the misfortune to have cracked your screen, don't worry. KFC Ebisu is loaning out hammers on March 1st for anyone who wants to join the lucky people claiming a freebie.
Yes, they will actually give you a hammer so you can smash your own phone screen.
Needless to say, you have to take responsibility for whatever carnage you cause to your device.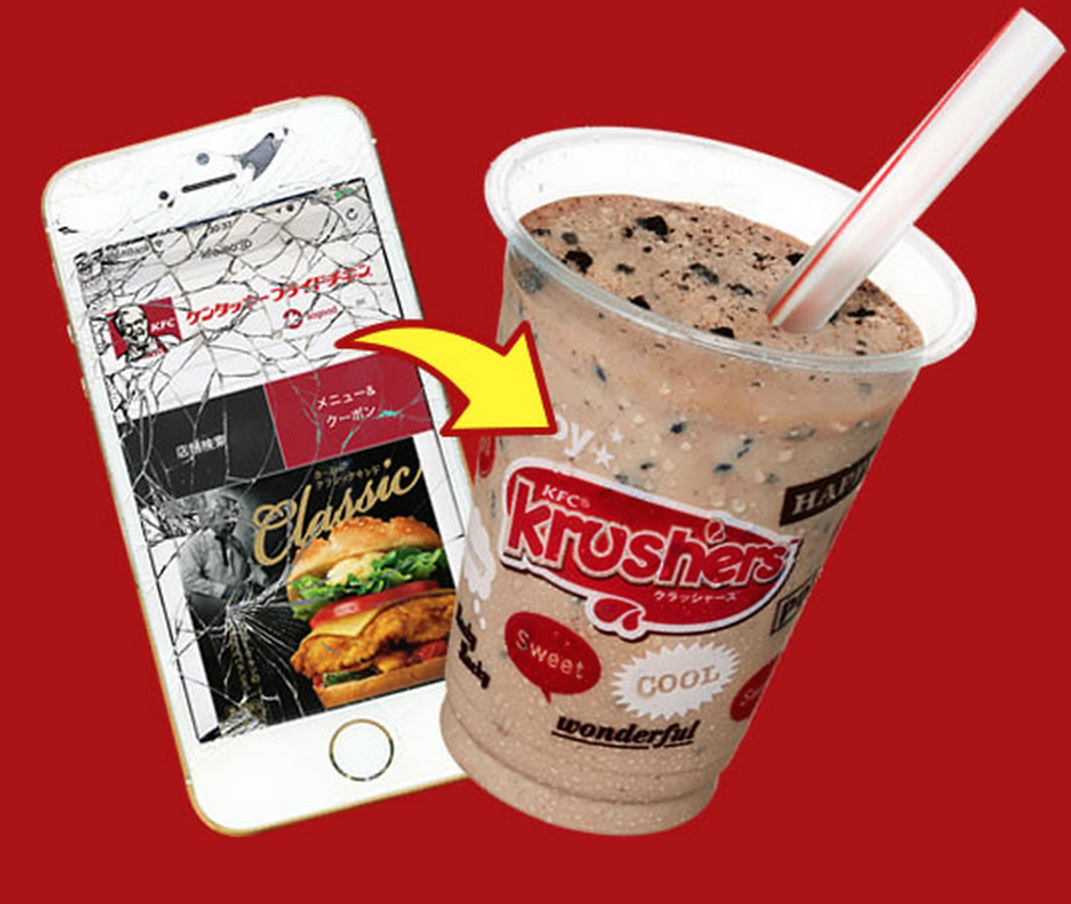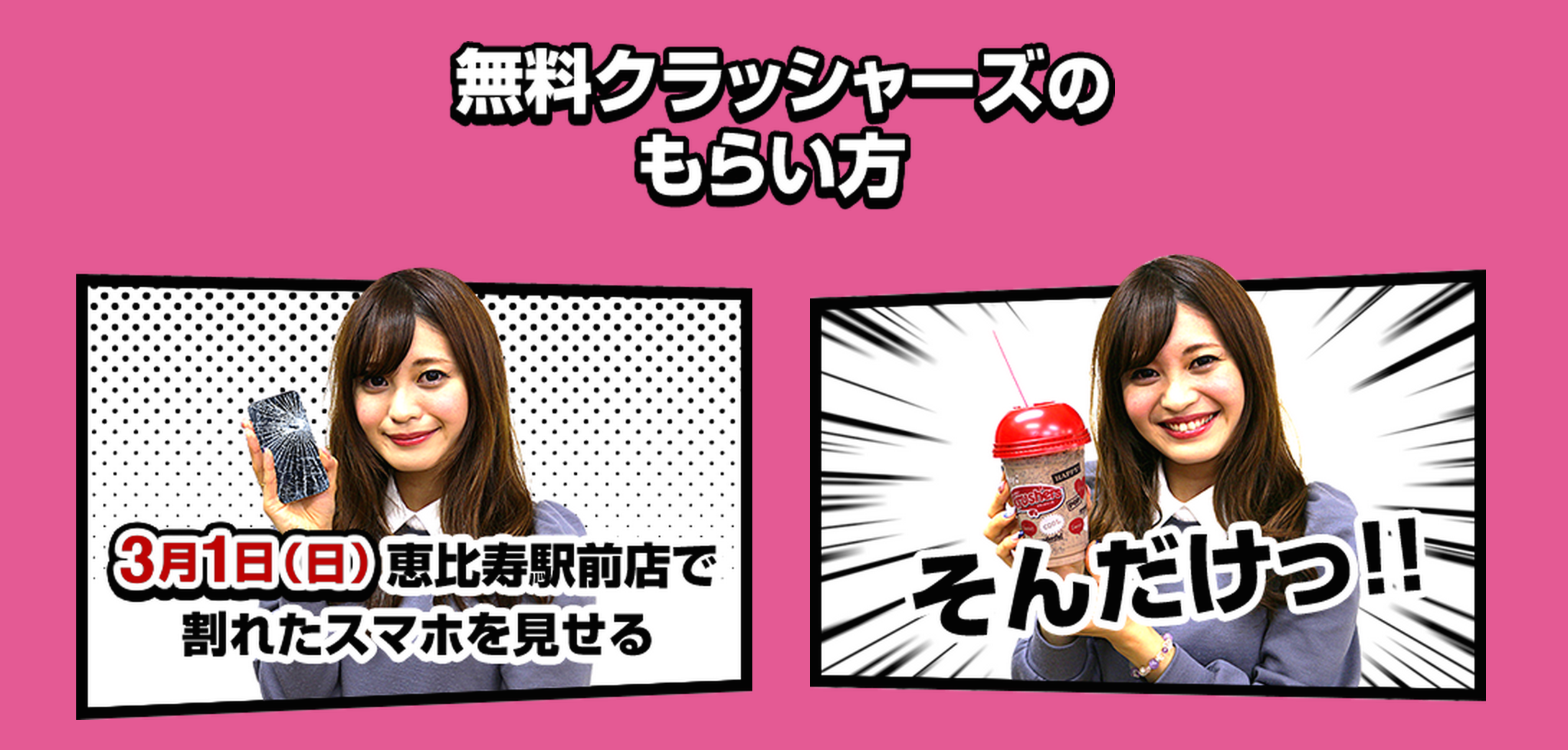 The perk of having a cracked screen isn't that amazing.
You only get a free Krushers smoothie, though KFC is probably the only restaurant in Japan that actively lets customers make use of their damaged hardware. And this is also not a bad way to promote a drink that likely doesn't sell much during the colder months.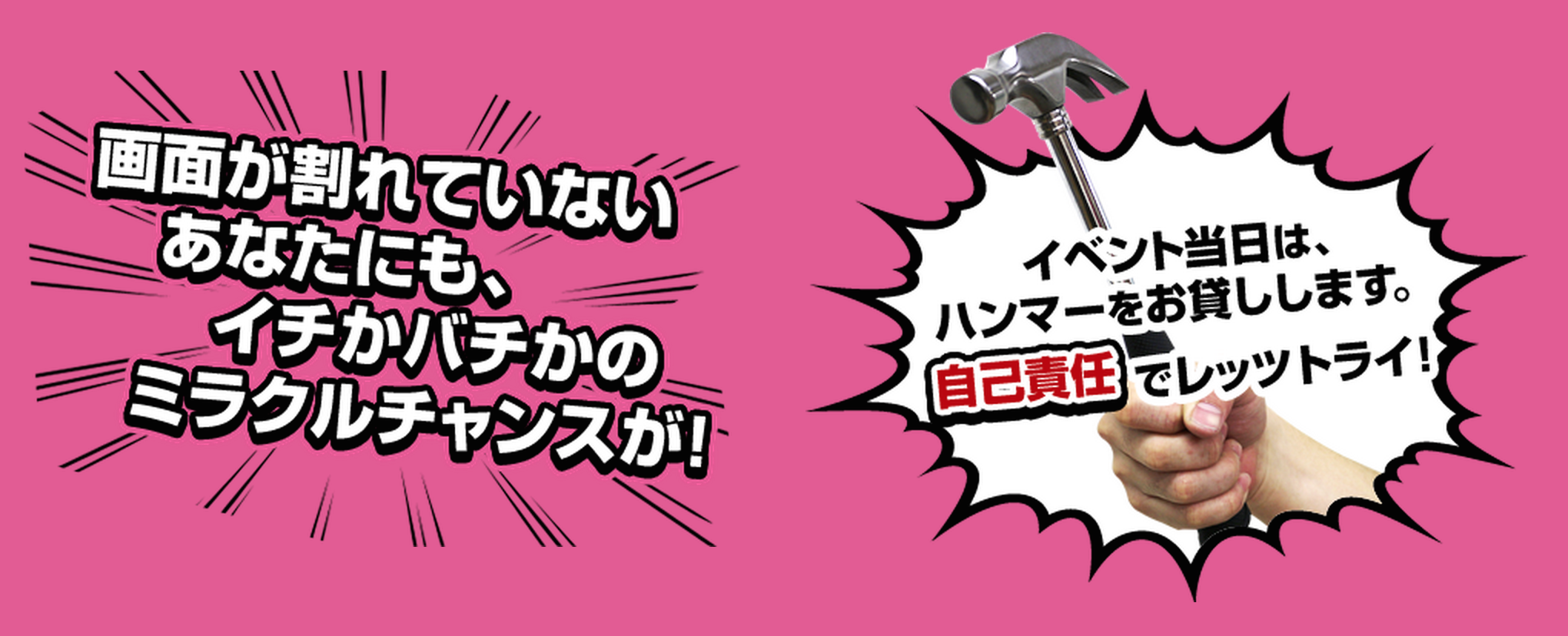 So butterfingers, head down to the Colonel Sanders eatery in Ebisu on March 1st with your cracked phone in tow.