Have you spotted this red bus?
Shiseido is currently running a big SK-II Bihada Pitera-rium Dock campaign where women can see their "future skin" in 20 minute counceling sessions. A special pop-up store bus is now touring Japan for women to go and get predictions of their skin at special Pitera-rium events. It launched in January at Roppongi's Midtown, and there are also similar services being offered at Shiseido branches and counters at department stores nationwide.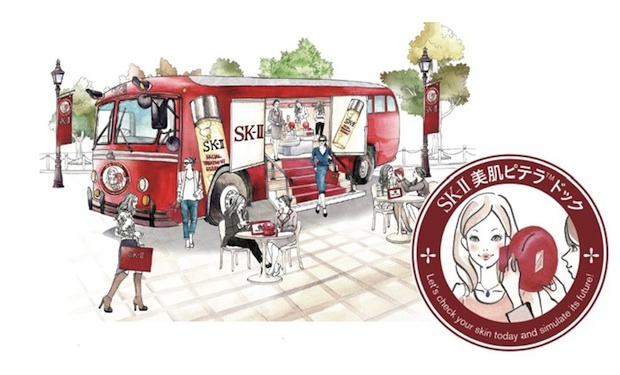 It starts with a photograph being taken of your cheek using a large red round machine called a "Magic Ring". This is then analyzed as a map of five elements, the results of which are printed out into a carte for women to take home and study.
The campaign is fronted by Shiseido regular actress Haruka Ayase and is a campaign for its SK-II Facial Treatment Essence. Here is Haruka demonstrating how to use the "Magic Ring" measuring device.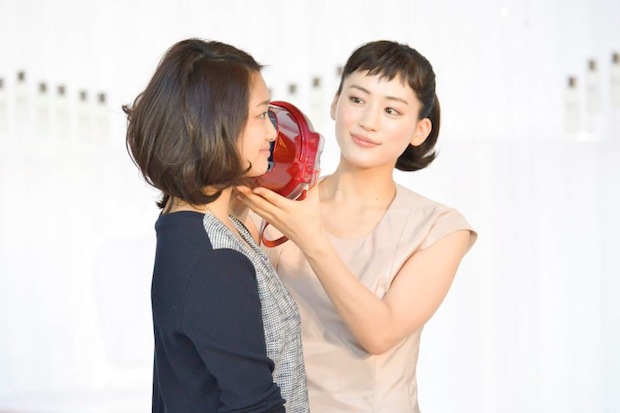 Here is the bus around Tokyo.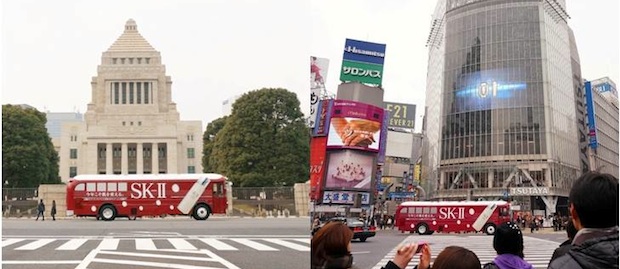 It's actually an old American school bus that has been re-decorated red for the campaign.
This is what the inside of the bus looks like.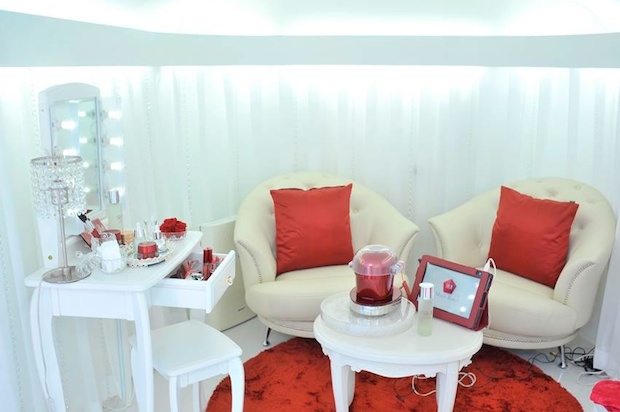 Japanese department store beauty counters and cosmetic brand flagship stores have long offered free beauty counseling services with use of sophisticated skin analysis devices. The idea is that the brands are not just flogging make-up to you; they are looking after your beauty and offering customized cosmetic experiences. This SK-II campaign is using the special "Magic Ring" device developed for Shiseido, which they claim is the most sophisticated in the world.