Mercedes-Benz has opened a virtual showroom in central Tokyo. Potential car-buyers visiting the new space inside Daikanyama's T-Site, an upmarket bookstore by Tsutaya, do not get to experience the "new car" smell typical of an automobile showroom. Instead, they use virtual reality headsets to explore the interiors and exteriors of car models.
The lounge-style space is located adjacent to the snazzy bookstore area, since Mercedes-Benz is hoping to entice hip visitors to T-Site who might not otherwise take an interest in owning a car in central Tokyo. While it may offer a glimpse into how we may buy cars in the near future, this isn't a fully VR showroom just yet. It is staffed with Mercedes-Benz employees and, if you want to test-drive a car, there are also demonstration vehicles in the parking lot.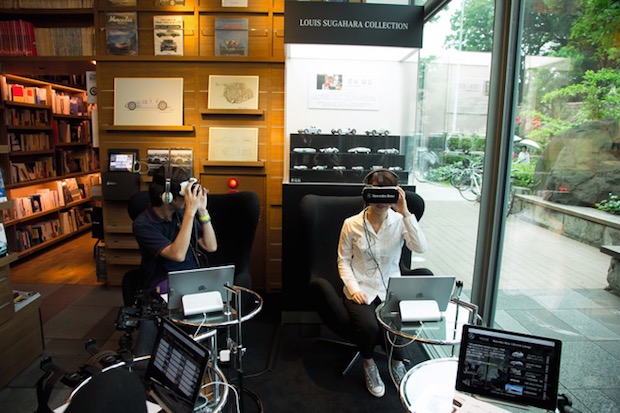 In the face of declining domestic sales across the industry, luxury cars with deeper pockets than ordinary automotive manufacturers have pursued novels ways to market their products to consumers in Tokyo. This includes opening third spaces like Intersect by Lexus in Aoyama or Mercedes-Benz Connection in Roppongi. These sites have facilities to eat and drink as well as for hosting music and other events that often have no direct connection to the brands' fleet of automobiles. Mercedes-Benz, which also sponsors Art Fair Tokyo, opened a branded space in Haneda Airport last year. Audi had a similar venue, Audi Forum Tokyo, though it shut down in February after 10 years.
The choice of T-Site is also not so surprising, since it was conceived as more than just a bookstore but a hub for different lifestyle experiences. In addition, bookstores in Japan are increasingly more than just places to flog books to readers. They are also hotels, event spaces, galleries, and more.