Until now there has been a relative lack of cat cafes (or their various spin-offs with dogs, owls, rabbits and more) in central areas. If you search, you can find some around Shibuya, Shinjuku and other major commercial centers, but often the largest or most popular are in slightly less built-up areas.
Most cat cafes are also fairly basic affairs with a focus on hygiene first and foremost. They are often designed to be comfortable and cute, rather than stylish. That is why this fashionable new venue is quite special.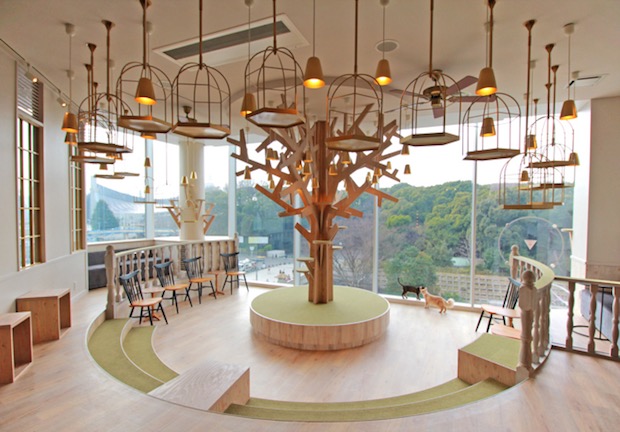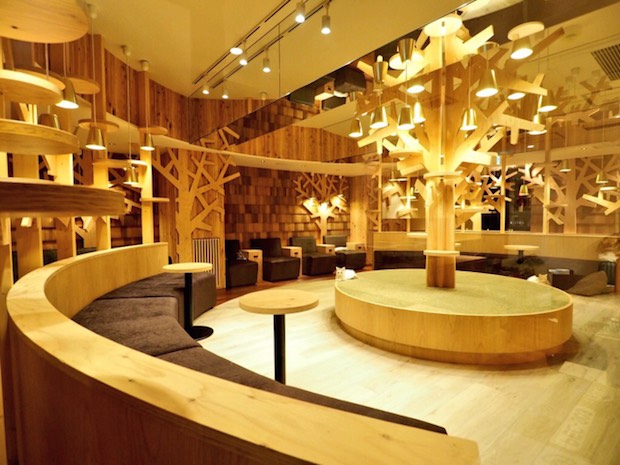 Adding to branches in Shibuya and Ikebukuro that opened in 2015, MoCHA Harajuku opened on the fourth floor of a building in front of JR Harajuku Station on March 9th, offering a nice view over the greenery of Meiji Shrine and the top of the Omotesando boulevard.
MoCHA has around 20 cats waiting for your attention all day. Charges start as low as ¥200 for 10 minutes (with ¥350 for drinks), making this an ideal way to experience cat cafes quickly and easily. It is open from 10am to 10pm, so you can also get some kitty time in after a day out in Harajuku. You can purchase snacks to give the cats (the inhabitants of Japan's cat cafes are seriously indulged creatures).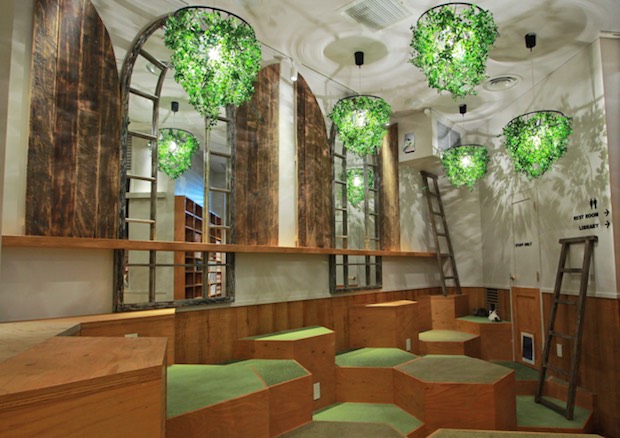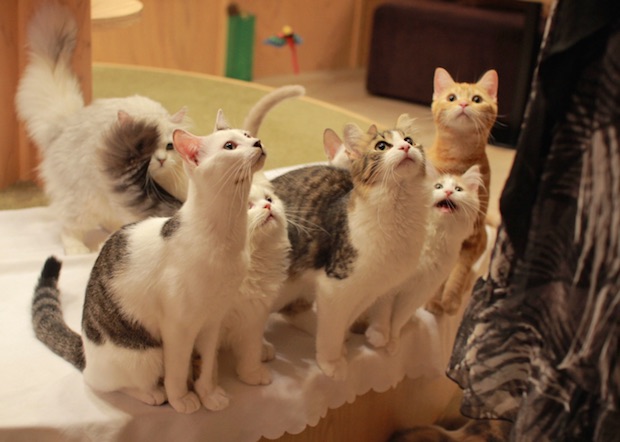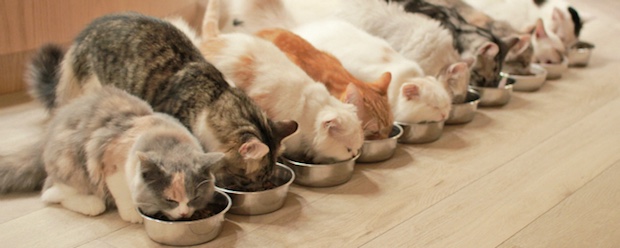 MoCHA also cleverly has invested in an English website, since cat cafes are now increasingly popular with foreign visitors to Japan.