Quack Face Dog Muzzle will mean your pooch looks great while still providing adequate protection whenever you take them for a walk.
The "duck bill" design is comfortable for your dog to wear but also ensures they don't eat things off the ground by providing full bottom-jaw cover.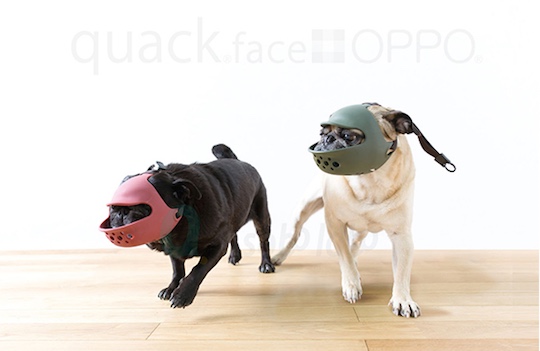 Created by Japanese pet product maker Oppo, the Quack Face is suitable for pugs, Pekingese, Boston terrier, and other small dogs.
We have seen a lot of fun and original Japanese pet products recently, especially from the Oppo and Unihabitat.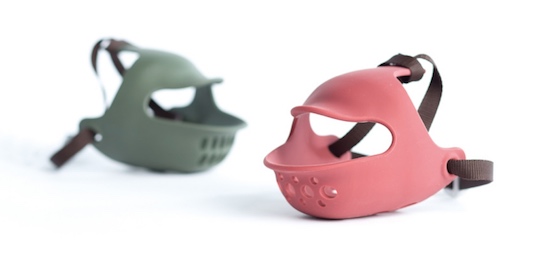 Oppo burst onto the international scene with the first Dog Muzzle Quack, while the world will never be the same now we have the Mewgaroo Hoodie or Meowgaroo Jumpsuit.
While we haven't yet spotted these Oppo duck bill-inspired muzzles and other accessories on any of the well-groomed canines in Yoyogi Park, this is certainly a developing trend among pet product makers in Japan — and one we hope continues growing!