The latest example of a regional Japan promotional video hoping to go viral is this one from Oji in Nara Prefecture, which features a flying dog.
The drone-dog flies around the area, "walking in the sky" as the video calls it. The idea for the video is inspired by Yukimaru, who was said to be the pet of Prince Shotoku, an important regent in early Japanese history who helped establish Buddhism in the country. Yukimaru's grave is in Oji, which is one of the town's claims to fame.
The puppy (who is also the town's mascot) at times looks more like CGI but apparently it is all real. If you have good knowledge of Japan's Asuka period, you may well spot references to Shotoku and Bodhidharma (Daruma), who are said to have met in the area when Daruma was living as a beggar.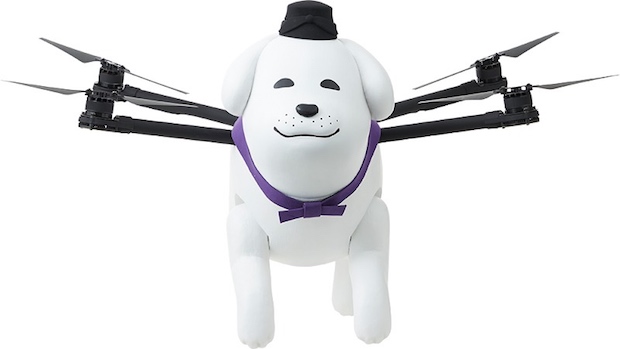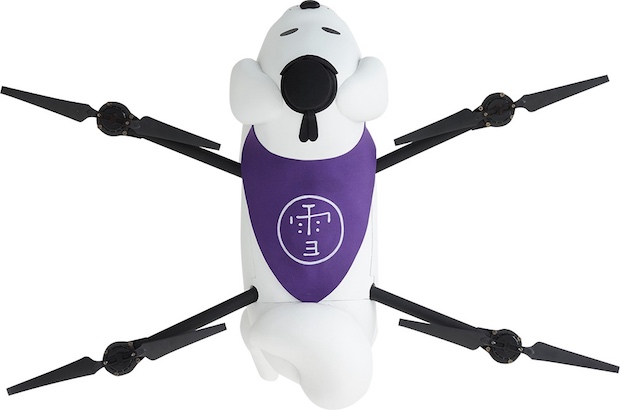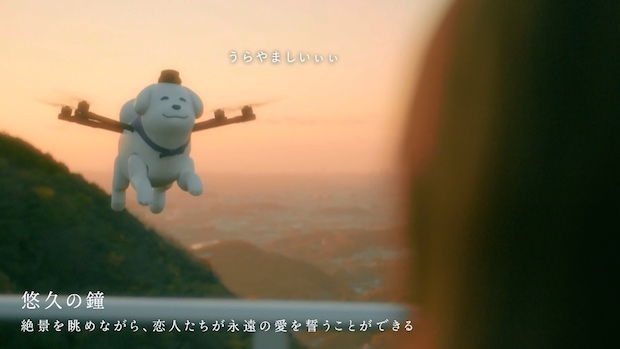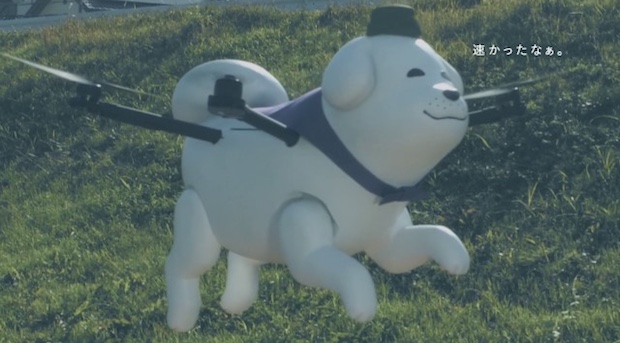 We have seen several notable examples of these regional promotion videos in recent months, where the authorities have clearly paid a lot of money to ad agencies to come up with slickly produced, original visuals. Occasionally, however, the approaches are more surreal than successful.
Others include the Kure mascot music video, a dog-human hybrid from Akita, or hot spring synchronized swimming.
Sometimes they can go awry, like the one for Shibushi that controversially portrayed a young girl as an eel being fattened for consumption. This was accused of being creepy or even sexist, and soon withdrawn.