Given the large increase in inbound tourist numbers in Japan, local authorities and service operators are on the lookout for ways to improve communication with all these newcomers.
Experiencing Japan's famous onsen (hot springs) and bathing culture is surely one of the highlights of any trip but not everything about it is immediately comprehensible. For example, you actually wash and soap off before entering the main tub. And while everyone is naked together, it is still customary to walk around with your private areas ostensibly hidden by a small towel.
To navigate these reefs of etiquette, Morioka Regional Development Bureau has created a brilliant series of black-and-white pictograms called Ten Ways to Make Travelers Happy. They can be downloaded as JPEG or PDF files and used by local businesses to tell visitors the best way to use a hot spring or public bath.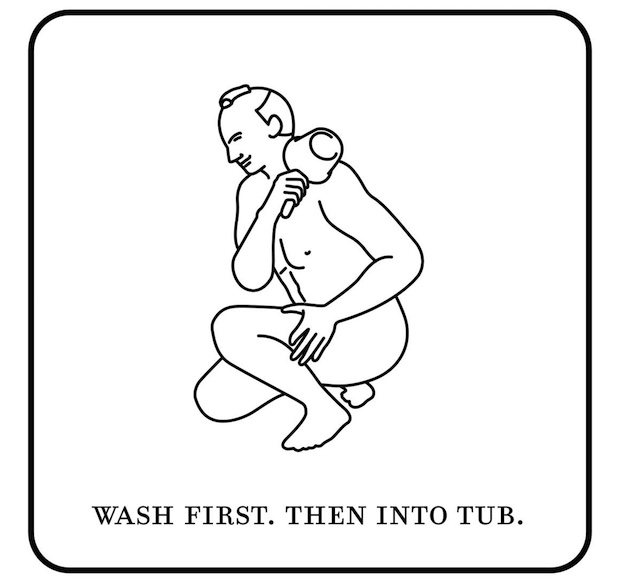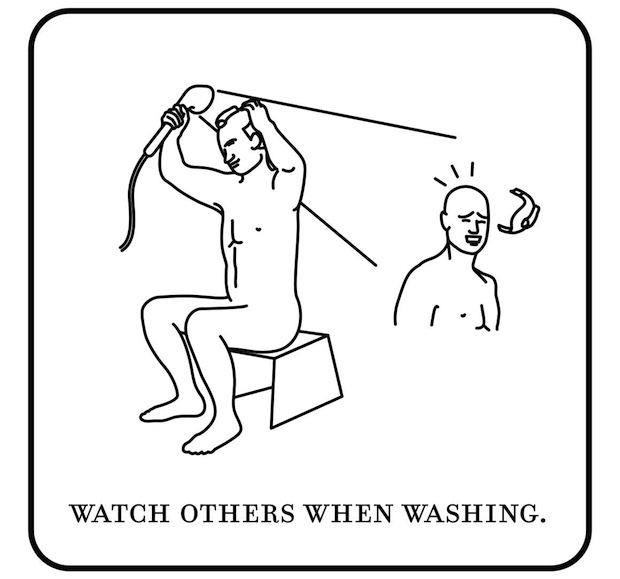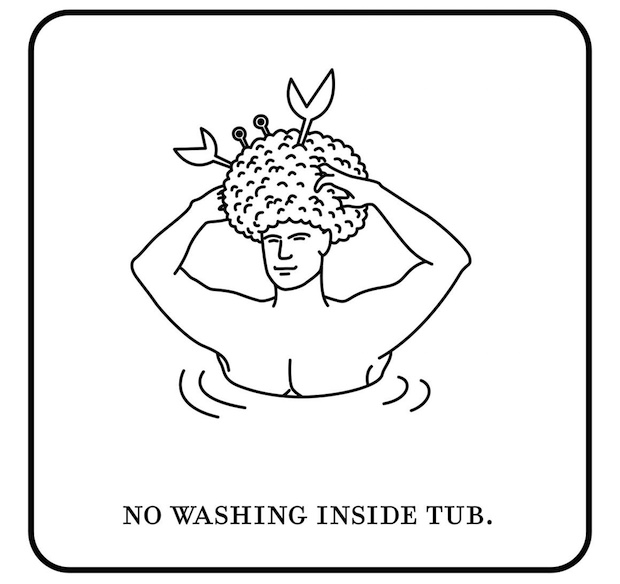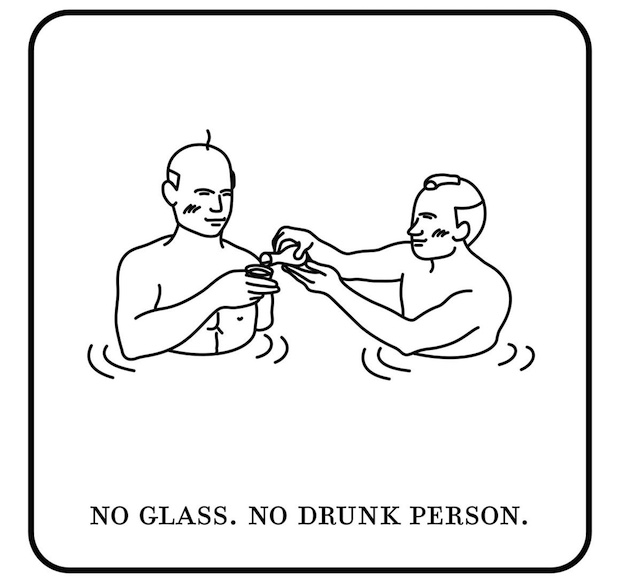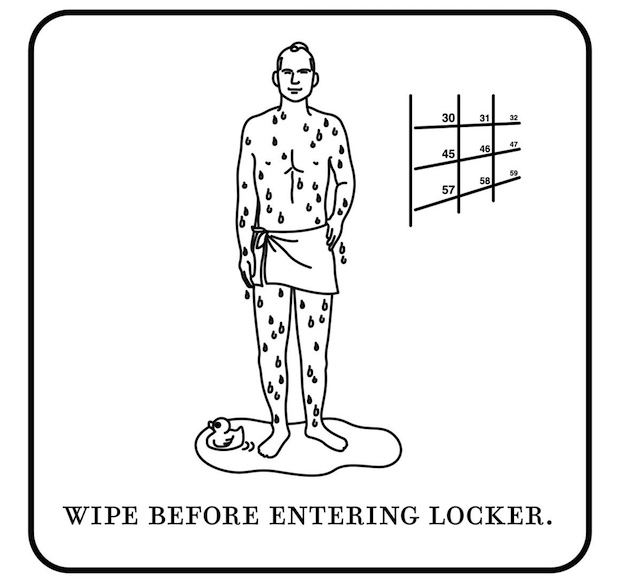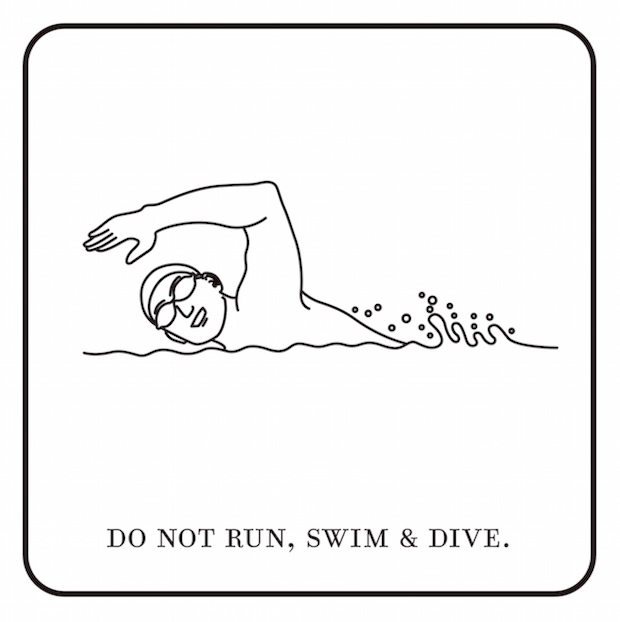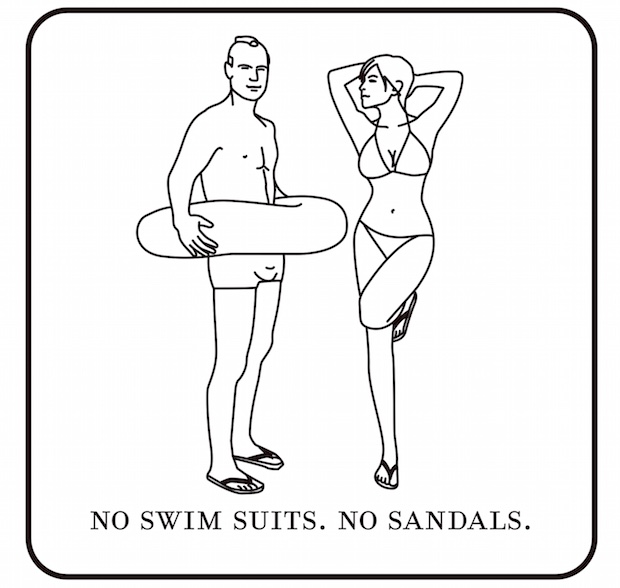 Morioka is a castle town in Iwate Prefecture well known for its hot springs. They feature simple English instructions with a samurai character (spot the top knot in his hair) going about the process of bathing at an onsen.
Despite the name of the series, there are actually more than ten and it's not just for bathing either. There are also ones that are suitable for restaurants, including three pictograms showing different stages of spiciness.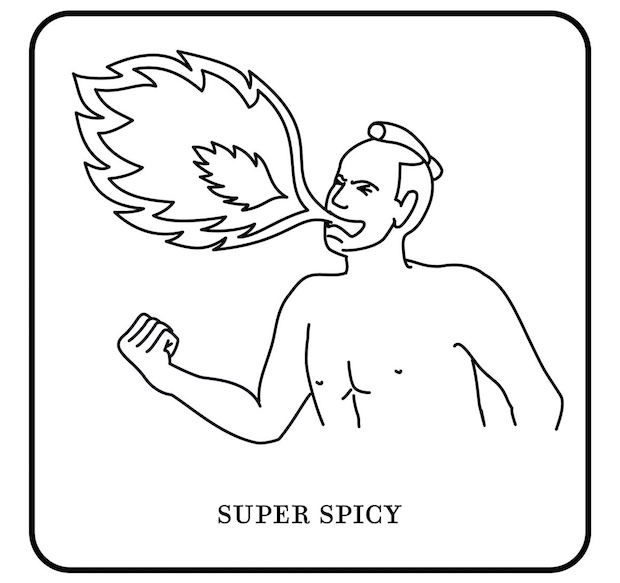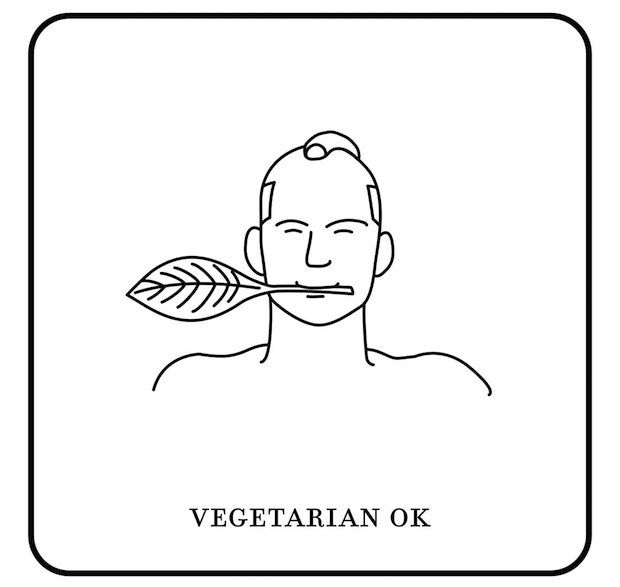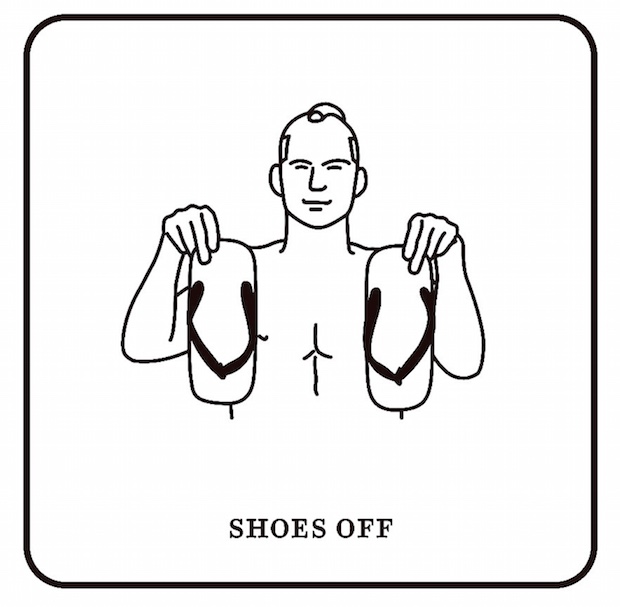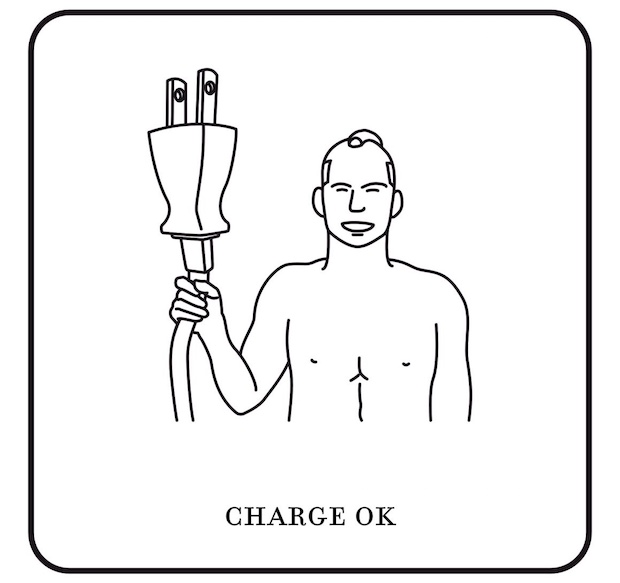 What do you think? Are all of these universal to understand (assuming not everyone can read the English anyway) or just too deliberately quirky?