The northern Japanese prefecture of Akita, which is famous for its eponymous canine breed, has produced a promotional music video with a song constructed entirely from the barking of Akita dogs.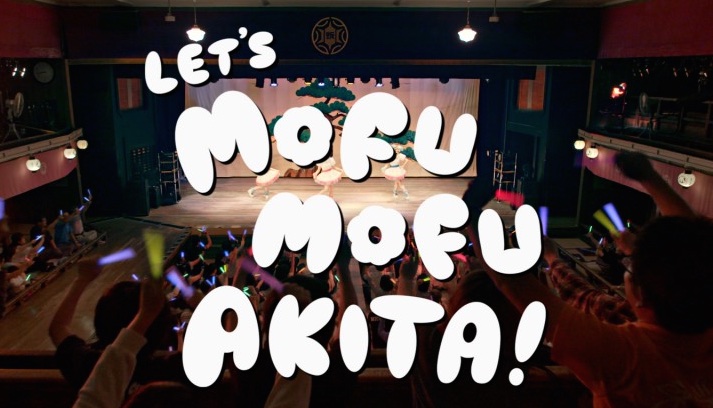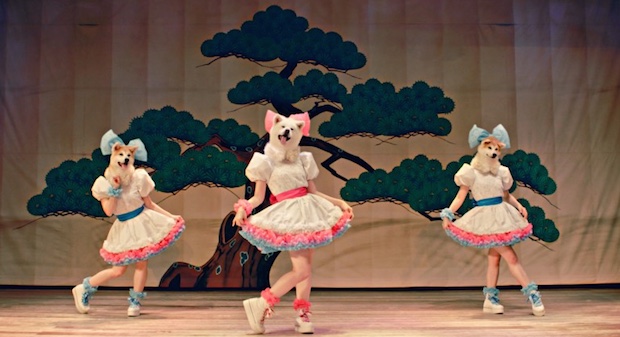 The undeniably original idea is rendered to the hyper-fast electronic melody of "Waiting4U" that is frankly somewhat grating to endure but succeeds because it is also set against visuals that once viewed, cannot be unseen. The music video features three "dog idols" called Mofu-Mofu Dogs: female music idols with digitally superimposed canine faces, dancing on stage to the music. (The name "mofu-mofu" is a reference to a Japanese onomatopoeia meaning "fluffy".)
Here is the making-off footage showing how they collected all those sounds and barks around Akita.
Though this viral video (over half a million views on the official upload alone) is likely to end up assigned to the "weird Japan" playlist, these regional promos are a constant trend now, all competing for clicks in different ways. Music and arresting visuals as well as a tongue-in-cheek approach to various local claims to fame have become the de facto tropes.
Other notable regional PR videos have included grandmother pop idols in Okinawa and synchronized hot spring swimming in Oita.
However, sometimes these campaigns can go awry, as Shibushi City found out recently with its controversial "eel swimmer girl" video.